Hello community,
Another stable branch update with some usual updates for you.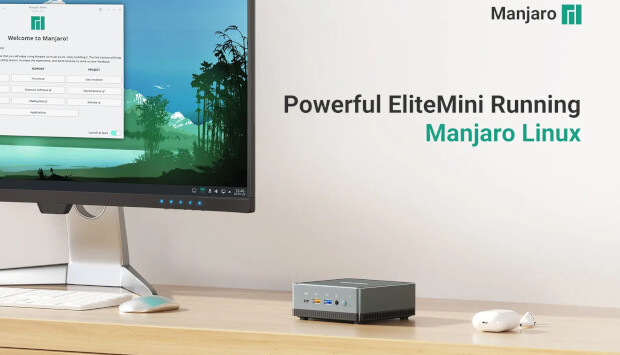 EliteMini UM700 is a powerful Mini PC which comes with the AMD Ryzen™ 7 3750H CPU up to 4.0 GHz, 4 cores 8 threads, total cache 4MB, equipped with Radeon™ RX Vega 10 Graphics with frequency up to 1400 MHz - Buy here!
Most of our Kernels got updated
This brings the new Toolchain a lot of people had waited for. Please report any issues with it.
Nvidia driver got renewed to 510.54
Plasma got it's second point-release for 5.24 series
Firefox got a new beta release
man pages got updated to 4.13
AMDVLK is at 2022.Q1.3
KDE Frameworks is now at 5.91.0
Wine 7.2. brings more theming fixes
Gnome got updated to 41.4
Linux-Firmware got renewed
Gstreamer is now at 1.20.0
Pipewire is at 0.3.47
Mesa is now at 21.3.7
libxcrypt gained backward compatibility

AUR (Arch User Repository) packages are neither supported by Arch nor Manjaro. Posts about them in Annoucement topics are off-topic and will be flagged, moved or removed without warning.

You may need to rebuild any AUR packages that install files to site-packages …
You may need to rebuild any Python packages you've installed from the AUR. To get a list of them, you can run:

pacman -Qoq /usr/lib/python3.9


And to rebuild them all at once with an AUR helper such as yay, you can do:

yay -S $(pacman -Qoq /usr/lib/python3.9) --answerclean All


But if any of the packages don't work with Python 3.10 yet, this might fail halfway through and you'll have to do rebuild the remaining ones one or a few at a time.
Get our latest daily developer images now from Github: Plasma, Gnome, XFCE. You get the latest stable releases of Manjaro from CDN77.
---
Our current supported kernels
linux44 4.4.302 [EOL]
linux49 4.9.303
linux414 4.14.268
linux419 4.19.230
linux54 5.4.181
linux510 5.10.102
linux515 5.15.25
linux516 5.16.11
linux517 5.17-rc5
linux515-rt 5.15.24_rt31
linux516-rt 5.16.2_rt19
Package Updates (Sat Feb 26 10:13:53 CET 2022)
stable community x86_64: 1749 new and 1706 removed package(s)
stable core x86_64: 85 new and 84 removed package(s)
stable extra x86_64: 689 new and 840 removed package(s)
stable kde-unstable x86_64: 362 new and 362 removed package(s)
stable multilib x86_64: 36 new and 33 removed package(s)
A list of all package changes can be found here
No issue, everything went smoothly
Yes there was an issue. I was able to resolve it myself.(Please post your solution)
Yes i am currently experiencing an issue due to the update. (Please post about it)
Check if your mirror has already synced: