Hello community,
Another stable branch update with some usual updates for you. Let's start 2022 off with a BANG!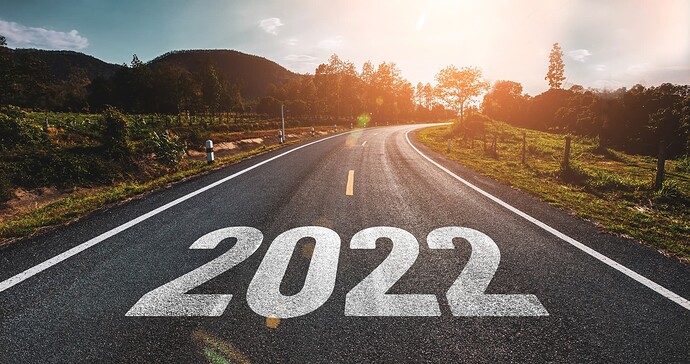 Most of our Kernels got updated
We pulled 2560 packages from Arch due to Python 3.10 rebuilds. Report any issues with packages we might have missed.
pacman-mirrors 4.23.1 provides numereous small cosmetic fixes over the past months
KDE Frameworks is at 5.89
Xorg-Server is now at 21.1.2 adding needed security fixes, including reboot/standby of Nvidia drivers got fixed
Pipewire 0.3.42 fixs some severe problems with the previous release
We fixed some issues with packagekit which includes bugfixes to alpm and offline updates
Systemd got its last major release of 2021: v250
Mesa got renewed to 21.3.2
Wine is now at 7.0-rc2
Deepin got some small application updates
KiCad is now at 6.0
Some Cinnamon Apps got renewed
AMDVLK is now at 2021.Q4.3
LibGLVND is at 1.4.0
The usual upstream updates including Haskell and Python

You may need to rebuild any AUR packages that install files to site-packages …

You may need to rebuild any Python packages you've installed from the AUR. To get a list of them, you can run:

pacman -Qoq /usr/lib/python3.9


And to rebuild them all at once with an AUR helper such as yay, you can do:

yay -S $(pacman -Qoq /usr/lib/python3.9) --answerclean All


But if any of the packages don't work with Python 3.10 yet, this might fail halfway through and you'll have to do rebuild the remaining ones one or a few at a time.
Get our latest daily developer images now from Github: Plasma, Gnome, XFCE. You get the latest stable releases of Manjaro from CDN77.
---
Our current supported kernels
linux44 4.4.297
linux49 4.9.295
linux414 4.14.260
linux419 4.19.223
linux54 5.4.169
linux510 5.10.89
linux514 5.14.21 [EOL]
linux515 5.15.12
linux516 5.16-rc6
linux510-rt 5.10.83_rt58
linux515-rt 5.15.7_rt23
Package Updates (Fri Dec 31 02:11:23 CET 2021)
stable community x86_64: 3997 new and 3961 removed package(s)
stable core x86_64: 77 new and 77 removed package(s)
stable extra x86_64: 822 new and 995 removed package(s)
stable kde-unstable x86_64: 403 new and 400 removed package(s)
stable multilib x86_64: 45 new and 41 removed package(s)
A detailed list of all package changes can be reviewed here.
No issue, everything went smoothly
Yes there was an issue. I was able to resolve it myself.(Please post your solution)
Yes i am currently experiencing an issue due to the update. (Please post about it)
Check if your mirror has already synced: