Hello community,
Another stable branch update with some usual updates for you.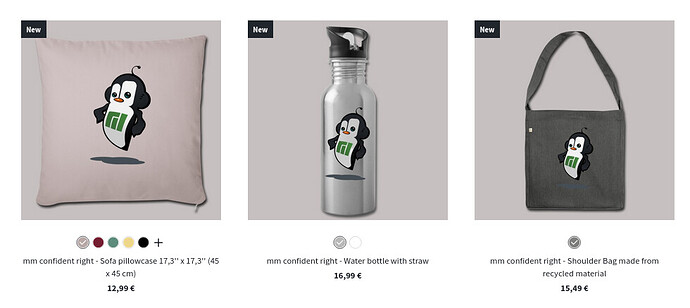 Don't miss out on our new merch!
We updated our Kernels. Note that 5.13 series is marked EOL and 5.12 got removed!
Mesa is now at 21.2.3
Pipewire got renewed to 0.3.38
We updated browsers like Vivaldi, Brave and Firefox
Thunderbird is now at 91.1.2
Other regular upstream updates including Python
Get our latest daily developer images now from Github: Plasma, Gnome, XFCE. You get the latest stable releases of Manjaro from CDN77.
---
Our current supported kernels
linux44 4.4.284
linux49 4.9.283
linux414 4.14.248
linux419 4.19.208
linux54 5.4.150
linux510 5.10.70
linux513 5.13.19 [EOL]
linux514 5.14.10
linux515 5.15-rc3
linux510-rt 5.10.52_rt47
Package Updates (Tue Oct 5 09:21:03 CEST 2021)
stable community x86_64: 614 new and 605 removed package(s)
stable core x86_64: 26 new and 26 removed package(s)
stable extra x86_64: 373 new and 520 removed package(s)
stable kde-unstable x86_64: 311 new and 308 removed package(s)
stable multilib x86_64: 20 new and 19 removed package(s)
A detailed list of all package changes can be found here.
No issue, everything went smoothly
Yes there was an issue. I was able to resolve it myself.(Please post your solution)
Yes i am currently experiencing an issue due to the update. (Please post about it)
Before trying to upgrade, please check if your mirror has already synced:
My mirror(s) is (are) not yet updated

Please note that mirrors are not under the control of the Manjaro team and your first port of call when having mirror problems is to try to update your mirrors then try pamac upgrade again.

The quick solution:

sudo pacman-mirrors --geoip && sudo pacman -Syyu


The long-term solution:

Check the mirrors for your country and the closest neighbouring country

Execute:

sudo pacman-mirrors --country YourCountry,NeighbouringCountry --interactive


In the list of presented mirrors, select the green mirrors that are fastest with ↑ and ↓ on your keyboard and space to select them

Tab to the OK button

Press Enter

Execute:

sudo pacman -Syyu
pamac upgrade


Check again for no errors, hit Y Enter