In the past few months or so, notifications from certain GTK-based apps like Pamac Manager and the new matray app look like they're from "Plasma Workspace" instead of their respective apps.

Clicking on the Configure button next to the Close button opens notification settings for Plasma Workspace with the generic Notification type highlighted.
In addition, matray does not appear in the Notifications settings window, but Pamac Manager is on the list.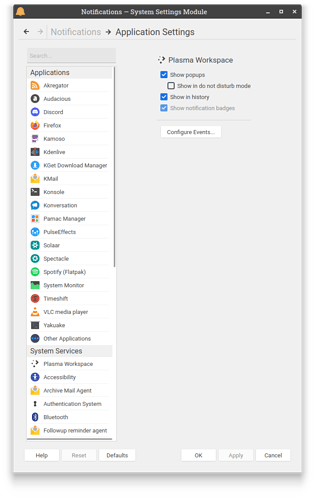 Initially, I thought it was only an issue with matray, but @moson couldn't reproduce the behavior above, so clearly I think something doesn't look right with my setup. My best guesses are either I'm missing a package that makes GTK notifications appear properly in Plasma or config files for managing notifications are not updating properly, but regardless I need help to fix this annoyance.