Good morning everyone.
I try to write here on the forum in the hope that someone can help me solve this annoying problem that does not allow me to use my Pinephone as a daily driver.
To put it in a nutshell, I can't find a way to connect my system with Manjaro Plasma to my carrier's 4G network, which I was able to do without problems in the Phosh edition of the OS.
When I open the "Cellular Networks" > "Access Points" menu in the Settings app, in fact, the checkbox that normally allows to enable the connection is not selectable.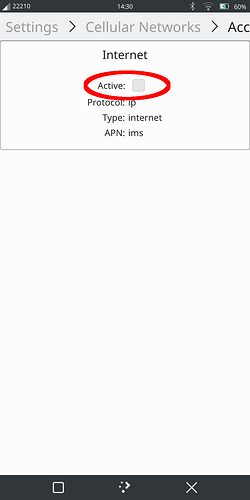 I also tried to use the CLI, but the command mmcli (which I read is the program that manages the modem settings) only returns error: couldn't find the ModemManager process in the bus.
I thank in advance anyone who can help me solve this annoying problem.