Hello community,
Another testing branch update with some usual updates for you.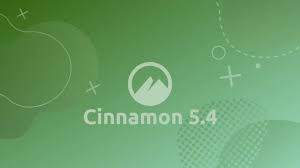 Cinnamon 5.4 brings a new version of the Mutter window manager
Most of our Kernels got updated
Some more Cinnamon updates got added
Virtualbox is now at 6.1.36
Regular KDE-git, Haskell and Python updates
Additional Info
Info about AUR packages

AUR (Arch User Repository) packages are neither supported by Arch nor Manjaro. Posts about them in Announcement topics are off-topic and will be flagged, moved or removed without warning.

You may need to rebuild any AUR packages that install files to site-packages …
Get our latest daily developer images now from Github: Plasma, GNOME, XFCE. You get the latest stable releases of Manjaro from CDN77.
---
Our current supported kernels
linux419 4.19.253
linux54 5.4.207
linux510 5.10.132
linux515 5.15.57
linux517 5.17.15 (EOL)
linux518 5.18.14
linux519 5.19-rc7
linux515-rt 5.15.55_rt48
linux518-rt 5.18.0_rt11
Package Changes (Mon Jul 25 17:06:10 CEST 2022)
See here for all package changes.
No issue, everything went smoothly
Yes there was an issue. I was able to resolve it myself.(Please post your solution)
Yes i am currently experiencing an issue due to the update. (Please post about it)
Check if your mirror has already synced: