Hello,
Manjaro has a very nice wiki guide related to system maintenance as indicated in the link below.
https://wiki.manjaro.org/index.php/System_Maintenance
The new feature I'd like to request is to create GUI integrating and grouping as many maintenance options as possible to Manjaro Setting Manager. In addition, this new feature could be integrated with Manjaro Notifier KDE Settings for notifications related to maintenance.
Text box could be used to show user current size of some temp files, buttons could be used to clear temp files, slide bars could be used to define max log size, or even define triggers to receive notifications when a threshold is reached, check box could be used to set witch option the user wants to monitor, and so on. GUI is a very important alternative for command lines, and we could benefit from the GUI grouping the must important maintenance subjects to keep our eyes on. As the first step, this GUI could be create with single option and growing up according to future releases and users feedback. For sue someone have better idea than me for UX.
Hard Disk Fragmentation (if applicable)
Browser Cache
Current Back-ups Size (monitor total size from time shift or other app)
Kernel end of Life
New features introduced after system updates that user must set manually (Example: KDE System Monitor backing in time 2021)
Home Cache
Journal ans logs
Packages and Updates
Baloo Index size
etc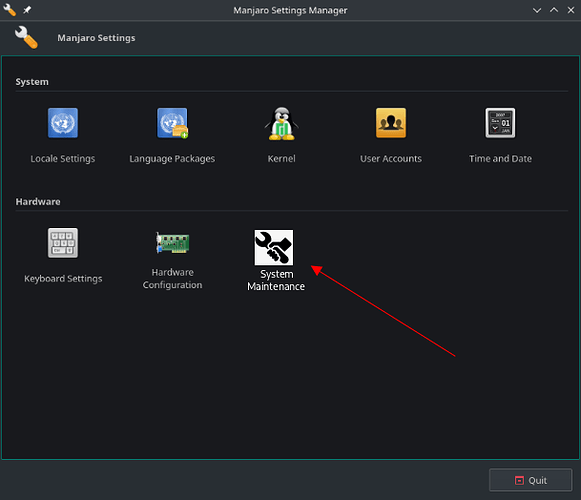 Note: At below thread related to new features for KDE introduced with system updates, philm said:
"We don't change users installations and add new apps without their willing. Feel free to install the new applications on your own."
But user can argue, how could I know about new feature if the system do not notify me? detailed documentation sometimes isn't widely available and people sometimes may not have time or interest to read them.
https://forum.manjaro.org/t/new-kde-features-not-available-from-v-5-21-3/59690
Post edited to add the mock up to make it easier to understand.