Created a test user and the icons show up. But when I hover on them, they disappear.
Tried also reverting updates via installing from the latest installer Ruach, and didn't install the following: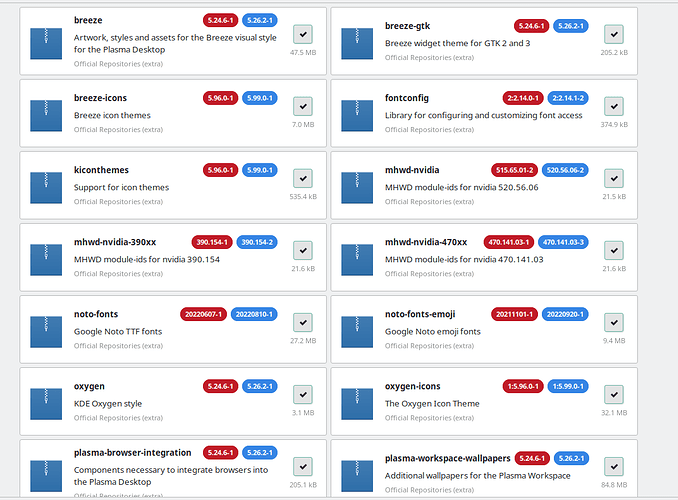 No dice. I still get the same no icons problem. The font on some of my windows are also kinda funky.
I think I'm having the same problems as this guy: All desktop and menu icons missing
But I don't have the same packages installed as his. Tried also the mhwd commands with the top answer, but nothing happens with my case. I'm using AMD radeon rx 6800 xt as graphics card. Not nvidia