We are thrilled to announce that the next Community Edition (CE) of the PinePhone will feature Manjaro on the device.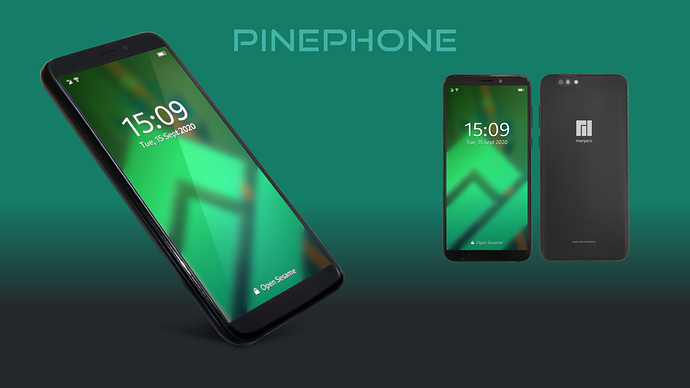 We offered support for PINE64 devices since the very beginning - with high-quality OS builds now available for nearly all of Pine64 SBCs and devices - and the PinePhone is no exception in this regard. There are currently working on three Manjaro PinePhone build variants (Lomiri, Phosh and Plasma Mobile). We are looking forward to announce which of these we will ship on the device.
This edition will ship in a custom presentation box designed by our artwork team, and the PinePhone itself will feature a sleek-looking Manjaro branding on the back-cover.
This PinePhone CE will be available in two hardware configurations:
$149 – 2GB RAM; 16GB eMMC
$199 – 3GGB RAM; 32GB eMMC (includes a bundled USB-C dock)
Both configurations of the Manjaro CE PinePhones feature rev. 1.2a PCBA, introduced with postmarketOS CE that is currently shipping. The $199 hardware variant, called convergence package , also features a USB-C dock equipped with 10/100 Ethernet, 2X USB type A ports, HDMI digital video output and power-in via USB-C.
Pine64 will give $10 per unit sold to the Manjaro development team. To learn more about their scheme please click here. More info about this Pinephone Community Edition also on the Pine64-Blog.
Pre-orders for the Manjaro Community Edition PinePhone open mid-September. To be notified when pre-orders go live make sure to subscribe to their blog, the Telegram PINE64 News Channel (not chat) and follow them on Twitter and Mastodon. You can follow us additionally on our Twitter handles: Twitter Manjaro, Twitter Manjaro ARM.