I upgraded my ThinkPad t430 from a 500MB HDD to 2*480MB SSD (Kingston SSD A400 Solid State Drive 2.5 inch SATA 3). I made a basic system backup with timeshift on a USB beforehand to get back my Manjaro configurations.
I re-installed Manjaro on the brand new SSD and updated it, then I opened Timeshift and plugged in the USB with my backup. Selected the latest snapshot from the USB, clicked 'Restore' and agreed to all the disclaimers. The program was doing its thing for about 10min, after which I just got a blank DOS-like screen with a blinking cursor.
I tried restarting it and then it showed me this: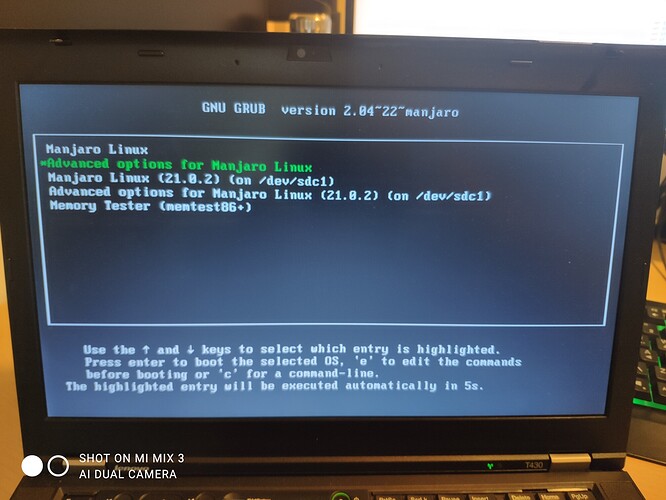 Eventually it showed this: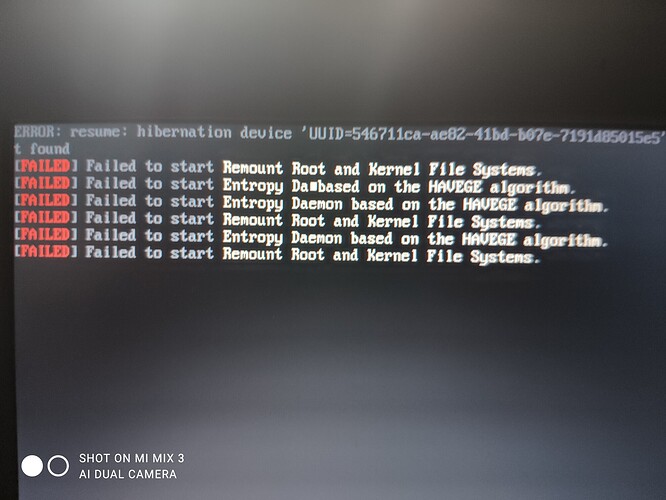 Did I make the backup file wrong? Is there no hope for getting back my system settings? Should I just start over with a new install? Any input would be appreciated, thanks.