I am trying to set the system language to English and wondering why it's not working.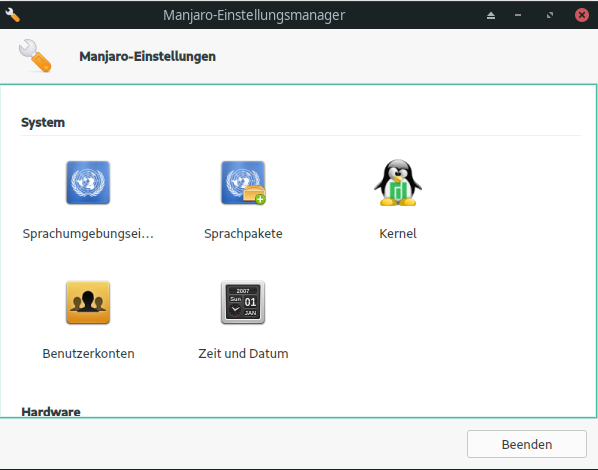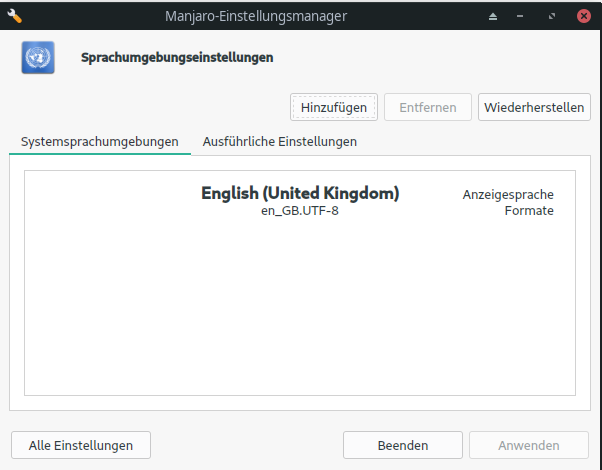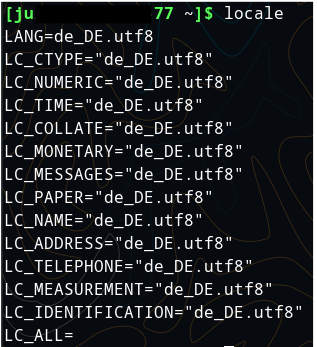 I read the following articles, but still cannot figure out, what the reason is:
Since I'm new in Manjaro, I'm not feeling comfortable yet using Terminal.
I assume the setting "LANG = de_DE.utf8" might be the clue. I'm using a German keyboard and would still like to use it, just the system language shall be switched to English.
I am glad about every further hint