Sorry if this was addressed already, but I've been looking for a wile.
I just downloaded manjaro plasma last night. (15AUG20)
Haven't had any problems, other then the error: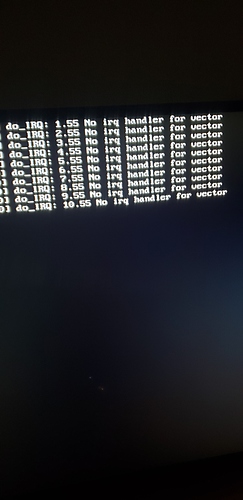 Everything was running fine with that being said.
Download a game and discord. No problems.
Then I restarted the computer and it froze on that screen. It won't let me type and all I can do is restart. But it just goes right back to that screen.
Sorry in advanced, I'm new to Linux.