Today I had to update the system. 250+ packages. Ok, no problem. I remembered I currently ran linux513 kernel.
But when pamac upgrade presented me a full list I noticed something odd: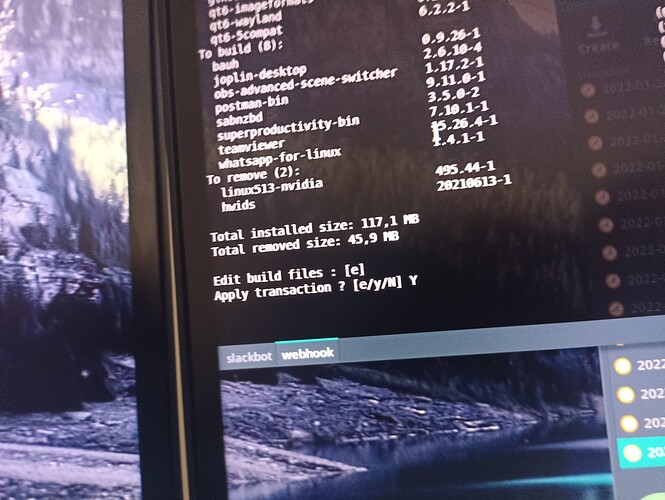 It listed linux513-nvidia package for removal.
Ok, I thought for myself. I bet it will cause the system to not boot properly when I decide to reboot and sure thing I was right: lightdm failed to start and xorg showed (EE) error. I.e. cannot find displays.
What I did next is to install linux516 kernel, along with linux516-nvidia drivers. After that everything is working.
But the question still stands - why on earth does it think it's a good idea to remove nvidia drivers for currently running and booting kernel? Do I miss something?
And I must add it happened multiple times before as well. I even started to fear global updates because of this very thing - fearing to see the message that "lightdm yet again failed to start" and xorg failing to find screens because for some reason drivers are no longer available.