I have an issue with VLC, especially at high speeds (4x / 3x) where the audio clips heavily when I seek around.
Since I have an NVME SSD, I wouldn't think that this would happen, but it does. I've tried all the usual settings changes.
I should note that it only appears to be the audio, and not the video; the video is just fine.
Here are the file cache settings: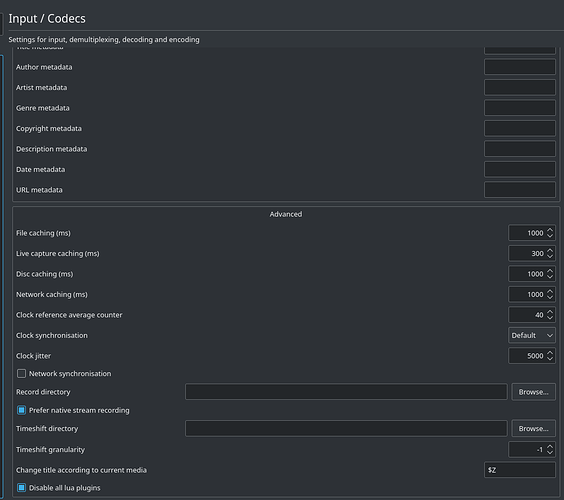 Disabling hardware decoding and manually setting the number of ffmpeg threads didn't help

How can I stop the audio from stuttering?