Hello. Hope you're doing well.
I've been daily driving Manjaro for roughly a year now. Very happy, very stable no complaints. However, I was surprised that I was greeted with 5GB updates on pamac-manager's Updates tab earlier: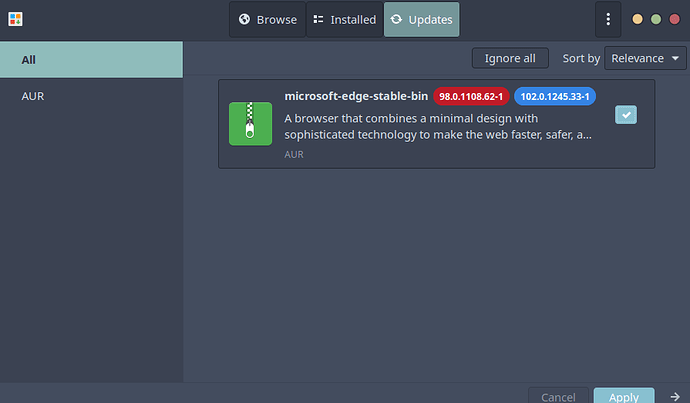 I didn't take a screenshot of that massive update but it's the same tab above. As you can see, there's an update for Microsoft Edge. But when I sudo pacman -Syyu in the terminal it says there is nothing to do.
I almost never went to this Updates tab because I always updated with sudo pacman -Syyu.
I read the post Pamac-manager: "Your system is up to date" - though it's not but I'm having the completely reversed issue.
Could anyone explain why updates exist only in pamac-manager but not pacman -Syyu? And how would I go about resolving this issue? Should I trust pamac-manager or pacman -Syyu?
Thank you!