If you want to use Fcitx to input Japanese, you also need to install at least one Japanese IME (Mozc or anthy).
I recommend you read the Arch wiki carefully.
https://wiki.archlinux.org/title/Fcitx5#Japanese
Also, you might want to use Fcitx5, the latest version of Fcitx.
After you installed the Japanese IME, open your Fcitx configuration tool and click the "Add input method" at the right bottom.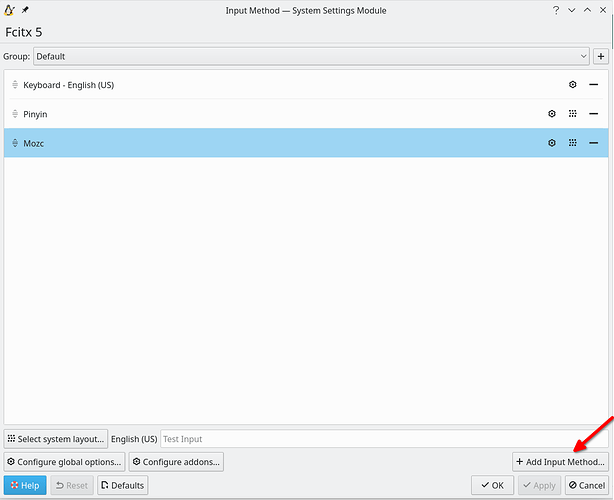 I'm actually using a JP keyboard with US layout to type in Japanese. (yeah, I know it sounds wired.)
Fcitx5 is really a good and powerful input framework for multi-language usage, enjoy it.