Hello community,
Another testing branch update with some usual updates for you.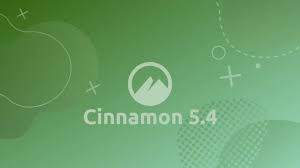 Cinnamon 5.4 brings a new version of the Mutter window manager
Some of our Kernels got updated
Some more Cinnamon updates
AMDVLK is now at 2022.Q3.1
Firefox 103 improved performance on high-refresh rate monitors (120Hz+)
Regular KDE-git, Haskell and Python updates
Additional Info
Info about AUR packages

AUR (Arch User Repository) packages are neither supported by Arch nor Manjaro. Posts about them in Announcement topics are off-topic and will be flagged, moved or removed without warning.

You may need to rebuild any AUR packages that install files to site-packages …
Get our latest daily developer images now from Github: Plasma, GNOME, XFCE. You get the latest stable releases of Manjaro from CDN77.
---
Our current supported kernels
linux419 4.19.253
linux54 5.4.207
linux510 5.10.133
linux515 5.15.57
linux517 5.17.15 (EOL)
linux518 5.18.14
linux519 5.19-rc8
linux515-rt 5.15.55_rt48
linux518-rt 5.18.0_rt11
Package Changes (Mon Jul 25 17:06:10 CEST 2022)
:: Different overlay package(s) in repository community x86_64

-------------------------------------------------------------------------------
                             PACKAGE           2022-07-25           2022-07-27
-------------------------------------------------------------------------------
                   nautilus-terminal            4.0.4-0.1            4.0.6-0.1

:: Different sync package(s) in repository community x86_64

-------------------------------------------------------------------------------
                             PACKAGE           2022-07-25           2022-07-27
-------------------------------------------------------------------------------
                             arch-hs          0.10.2.0-14          0.10.2.0-15
                            audacity            1:2.4.1-9            1:3.1.3-1
                                bear             3.0.19-7             3.0.20-1
                           blueberry              1.4.6-1              1.4.8-1
                      cargo-generate             0.15.2-1             0.16.0-1
                       cargo-nextest             0.9.29-1             0.9.30-1
                      cargo-zigbuild             0.11.2-1             0.11.3-1
                                cgal                5.4-1                5.5-1
                           clash-ghc              1.6.3-2              1.6.3-3
                              conmon            1:2.1.2-1            1:2.1.3-1
                              dagger             0.2.25-1             0.2.26-1
                         debootstrap            1.0.126-1            1.0.127-1
              deepin-desktop-schemas             5.10.2-2             5.10.6-2
                     deepin-launcher             5.5.11-1           5.5.19.1-1
                         easyeffects              6.2.7-1              6.2.8-1
                            electron             19.0.9-1             19.0.9-2
                firefox-adblock-plus               3.13-1             3.14.1-1
           firefox-developer-edition            103.0b9-1            104.0b1-1
  firefox-developer-edition-i18n-ach            103.0b9-1            104.0b1-1
   firefox-developer-edition-i18n-af            103.0b9-1            104.0b1-1
   firefox-developer-edition-i18n-an            103.0b9-1            104.0b1-1
   firefox-developer-edition-i18n-ar            103.0b9-1            104.0b1-1
  firefox-developer-edition-i18n-ast            103.0b9-1            104.0b1-1
   firefox-developer-edition-i18n-az            103.0b9-1            104.0b1-1
   firefox-developer-edition-i18n-be            103.0b9-1            104.0b1-1
   firefox-developer-edition-i18n-bg            103.0b9-1            104.0b1-1
   firefox-developer-edition-i18n-bn            103.0b9-1            104.0b1-1
   firefox-developer-edition-i18n-br            103.0b9-1            104.0b1-1
   firefox-developer-edition-i18n-bs            103.0b9-1            104.0b1-1
   firefox-developer-edition-i18n-ca            103.0b9-1            104.0b1-1
firefox-developer-edition-i18n-ca-valencia      103.0b9-1            104.0b1-1
  firefox-developer-edition-i18n-cak            103.0b9-1            104.0b1-1
   firefox-developer-edition-i18n-cs            103.0b9-1            104.0b1-1
   firefox-developer-edition-i18n-cy            103.0b9-1            104.0b1-1
   firefox-developer-edition-i18n-da            103.0b9-1            104.0b1-1
   firefox-developer-edition-i18n-de            103.0b9-1            104.0b1-1
  firefox-developer-edition-i18n-dsb            103.0b9-1            104.0b1-1
   firefox-developer-edition-i18n-el            103.0b9-1            104.0b1-1
firefox-developer-edition-i18n-en-ca            103.0b9-1            104.0b1-1
firefox-developer-edition-i18n-en-gb            103.0b9-1            104.0b1-1
firefox-developer-edition-i18n-en-us            103.0b9-1            104.0b1-1
   firefox-developer-edition-i18n-eo            103.0b9-1            104.0b1-1
firefox-developer-edition-i18n-es-ar            103.0b9-1            104.0b1-1
firefox-developer-edition-i18n-es-cl            103.0b9-1            104.0b1-1
firefox-developer-edition-i18n-es-es            103.0b9-1            104.0b1-1
firefox-developer-edition-i18n-es-mx            103.0b9-1            104.0b1-1
   firefox-developer-edition-i18n-et            103.0b9-1            104.0b1-1
   firefox-developer-edition-i18n-eu            103.0b9-1            104.0b1-1
   firefox-developer-edition-i18n-fa            103.0b9-1            104.0b1-1
   firefox-developer-edition-i18n-ff            103.0b9-1            104.0b1-1
   firefox-developer-edition-i18n-fi            103.0b9-1            104.0b1-1
   firefox-developer-edition-i18n-fr            103.0b9-1            104.0b1-1
firefox-developer-edition-i18n-fy-nl            103.0b9-1            104.0b1-1
firefox-developer-edition-i18n-ga-ie            103.0b9-1            104.0b1-1
   firefox-developer-edition-i18n-gd            103.0b9-1            104.0b1-1
   firefox-developer-edition-i18n-gl            103.0b9-1            104.0b1-1
   firefox-developer-edition-i18n-gn            103.0b9-1            104.0b1-1
firefox-developer-edition-i18n-gu-in            103.0b9-1            104.0b1-1
   firefox-developer-edition-i18n-he            103.0b9-1            104.0b1-1
firefox-developer-edition-i18n-hi-in            103.0b9-1            104.0b1-1
   firefox-developer-edition-i18n-hr            103.0b9-1            104.0b1-1
  firefox-developer-edition-i18n-hsb            103.0b9-1            104.0b1-1
   firefox-developer-edition-i18n-hu            103.0b9-1            104.0b1-1
firefox-developer-edition-i18n-hy-am            103.0b9-1            104.0b1-1
   firefox-developer-edition-i18n-ia            103.0b9-1            104.0b1-1
   firefox-developer-edition-i18n-id            103.0b9-1            104.0b1-1
   firefox-developer-edition-i18n-is            103.0b9-1            104.0b1-1
   firefox-developer-edition-i18n-it            103.0b9-1            104.0b1-1
   firefox-developer-edition-i18n-ja            103.0b9-1            104.0b1-1
   firefox-developer-edition-i18n-ka            103.0b9-1            104.0b1-1
  firefox-developer-edition-i18n-kab            103.0b9-1            104.0b1-1
   firefox-developer-edition-i18n-kk            103.0b9-1            104.0b1-1
   firefox-developer-edition-i18n-km            103.0b9-1            104.0b1-1
   firefox-developer-edition-i18n-kn            103.0b9-1            104.0b1-1
   firefox-developer-edition-i18n-ko            103.0b9-1            104.0b1-1
  firefox-developer-edition-i18n-lij            103.0b9-1            104.0b1-1
   firefox-developer-edition-i18n-lt            103.0b9-1            104.0b1-1
   firefox-developer-edition-i18n-lv            103.0b9-1            104.0b1-1
   firefox-developer-edition-i18n-mk            103.0b9-1            104.0b1-1
   firefox-developer-edition-i18n-mr            103.0b9-1            104.0b1-1
   firefox-developer-edition-i18n-ms            103.0b9-1            104.0b1-1
   firefox-developer-edition-i18n-my            103.0b9-1            104.0b1-1
firefox-developer-edition-i18n-nb-no            103.0b9-1            104.0b1-1
firefox-developer-edition-i18n-ne-np            103.0b9-1            104.0b1-1
   firefox-developer-edition-i18n-nl            103.0b9-1            104.0b1-1
firefox-developer-edition-i18n-nn-no            103.0b9-1            104.0b1-1
   firefox-developer-edition-i18n-oc            103.0b9-1            104.0b1-1
firefox-developer-edition-i18n-pa-in            103.0b9-1            104.0b1-1
   firefox-developer-edition-i18n-pl            103.0b9-1            104.0b1-1
firefox-developer-edition-i18n-pt-br            103.0b9-1            104.0b1-1
firefox-developer-edition-i18n-pt-pt            103.0b9-1            104.0b1-1
   firefox-developer-edition-i18n-rm            103.0b9-1            104.0b1-1
   firefox-developer-edition-i18n-ro            103.0b9-1            104.0b1-1
   firefox-developer-edition-i18n-ru            103.0b9-1            104.0b1-1
   firefox-developer-edition-i18n-si            103.0b9-1            104.0b1-1
   firefox-developer-edition-i18n-sk            103.0b9-1            104.0b1-1
   firefox-developer-edition-i18n-sl            103.0b9-1            104.0b1-1
  firefox-developer-edition-i18n-son            103.0b9-1            104.0b1-1
   firefox-developer-edition-i18n-sq            103.0b9-1            104.0b1-1
   firefox-developer-edition-i18n-sr            103.0b9-1            104.0b1-1
firefox-developer-edition-i18n-sv-se            103.0b9-1            104.0b1-1
   firefox-developer-edition-i18n-ta            103.0b9-1            104.0b1-1
   firefox-developer-edition-i18n-te            103.0b9-1            104.0b1-1
   firefox-developer-edition-i18n-th            103.0b9-1            104.0b1-1
   firefox-developer-edition-i18n-tl            103.0b9-1            104.0b1-1
   firefox-developer-edition-i18n-tr            103.0b9-1            104.0b1-1
  firefox-developer-edition-i18n-trs            103.0b9-1            104.0b1-1
   firefox-developer-edition-i18n-uk            103.0b9-1            104.0b1-1
   firefox-developer-edition-i18n-ur            103.0b9-1            104.0b1-1
   firefox-developer-edition-i18n-uz            103.0b9-1            104.0b1-1
   firefox-developer-edition-i18n-vi            103.0b9-1            104.0b1-1
   firefox-developer-edition-i18n-xh            103.0b9-1            104.0b1-1
firefox-developer-edition-i18n-zh-cn            103.0b9-1            104.0b1-1
firefox-developer-edition-i18n-zh-tw            103.0b9-1            104.0b1-1
                                grex              1.3.0-1              1.4.0-1
                             haproxy              2.6.0-1              2.6.2-1
                    haskell-aeson-qq             0.8.4-67             0.8.4-68
                          haskell-ci           0.12.1-267           0.12.1-268
                    haskell-citeproc                0.7-4                0.7-5
                   haskell-clash-lib              1.6.3-2              1.6.3-3
               haskell-clash-prelude              1.6.3-2              1.6.3-3
                  haskell-commonmark              0.2.2-5              0.2.2-6
       haskell-commonmark-extensions            0.2.3.2-2            0.2.3.2-3
           haskell-commonmark-pandoc           0.2.1.2-59           0.2.1.2-60
                   haskell-esqueleto            3.5.3.0-2            3.5.3.0-3
                     haskell-githash          0.1.6.2-120          0.1.6.2-121
                      haskell-hakyll          4.15.1.1-86          4.15.1.1-87
                        haskell-here           1.2.13-305           1.2.13-306
                       haskell-hpack             0.34.7-4             0.34.7-5
              haskell-hspec-wai-json           0.11.0-298           0.11.0-299
                 haskell-interpolate            0.2.1-218            0.2.1-219
    haskell-interpolatedstring-perl6            1.0.2-220            1.0.2-221
             haskell-language-server          1.3.0.0-236          1.3.0.0-237
             haskell-optparse-simple          0.1.1.4-152          0.1.1.4-153
                      haskell-pantry              0.5.6-2              0.5.6-3
            haskell-persistent-mysql         2.13.0.1-189         2.13.0.1-190
       haskell-persistent-postgresql         2.13.0.3-178         2.13.0.3-179
               haskell-persistent-qq          2.12.0.2-45          2.12.0.2-46
                    haskell-src-meta            0.8.10-14            0.8.10-15
                       haskell-store            0.7.14-32            0.7.14-33
                    haskell-text-icu           0.8.0.1-24            0.8.0.2-1
                  haskell-th-desugar            1.13.1-12            1.13.1-13
              haskell-th-expand-syns           0.4.9.0-37           0.4.10.0-1
                  haskell-th-orphans            0.13.13-7            0.13.13-8
               haskell-th-reify-many            0.1.10-53            0.1.10-54
                haskell-th-utilities           0.2.4.3-79           0.2.4.3-80
           haskell-unicode-collation           0.1.3.2-11           0.1.3.2-12
          haskell-unicode-transforms           0.4.0.1-18           0.4.0.1-19
                             hledger              1.25-70              1.25-71
                          hledger-ui              1.25-91              1.25-92
                         hledger-web             1.25-109             1.25-110
                                 hut              0.1.0-3              0.2.0-1
                                  jc             1.20.2-1             1.20.4-1
                             jenkins              2.360-1              2.361-1
                                just              1.2.0-1              1.3.0-1
                               kicad              6.0.6-2              6.0.7-1
                    kicad-library-3d              6.0.6-1              6.0.7-1
                       kicad-library              6.0.6-1              6.0.7-1
                          libstrophe           1:0.12.0-1           1:0.12.1-1
                      libstrophe-doc           1:0.12.0-1           1:0.12.1-1
                           liquidsfz              0.3.0-1              0.3.1-1
                 lua-language-server              3.5.0-1              3.5.1-1
                          lua-socket            1:3.0.0-1            1:3.1.0-1
                        lua51-socket            1:3.0.0-1            1:3.1.0-1
                        lua52-socket            1:3.0.0-1            1:3.1.0-1
                        lua53-socket            1:3.0.0-1            1:3.1.0-1
                                 lv2             1.18.4-2             1.18.6-1
                              mayavi              4.7.4-2              4.8.0-1
                                 mpv           1:0.34.1-4           1:0.34.1-5
                                mxml                3.3-1              3.3.1-1
                                 nnn                4.5-1                4.6-1
                             nushell             0.65.0-1             0.66.0-1
                                 oil             0.11.0-1             0.12.0-1
                         openvswitch             2.16.1-3             2.16.4-1
                              pandoc              2.18-11              2.18-12
                     pandoc-crossref         0.3.12.2-138         0.3.12.2-139
                            patchelf             0.14.5-1             0.15.0-1
                  perl-www-mechanize               2.10-1               2.12-1
                           postgrest             9.0.0-10             9.0.0-11
                             pyright            1.1.263-1            1.1.264-1
           python-aws-sam-translator             1.47.0-1             1.48.0-1
                    python-executing              0.8.3-1              0.9.1-1
                 python-flake8-isort              4.1.1-2              4.1.2-1
                        python-minio             7.1.10-1             7.1.11-1
                          python-pdm             1.15.4-2              2.0.3-1
                   python-pdm-pep517           1:0.12.7-1            1:1.0.2-1
                    python-pywayland             0.4.13-1             0.4.14-1
                    python-pywlroots            0.15.18-1            0.15.19-1
                        python-qiniu              7.8.0-1              7.9.0-1
                       python-sphinx              5.0.2-3              5.1.1-1
               python-sphinx-autoapi              1.8.4-3              1.9.0-1
                                qgis             3.26.0-2             3.26.1-1
                      rime-cantonese     0.0.0.20211213-1     0.0.0.20220105-1
                       ruby-diff-lcs              1.4.4-2              1.5.0-1
                 ruby-multipart-post              2.1.1-3              2.2.3-1
                  ruby-rake-compiler              1.1.1-2              1.2.0-1
                          ruby-rspec             3.10.0-1             3.11.0-1
                     ruby-rspec-core             3.10.1-1             3.11.0-1
             ruby-rspec-expectations             3.10.1-1             3.11.0-1
                    ruby-rspec-mocks             3.10.2-1             3.11.1-1
                  ruby-rspec-support             3.10.2-1             3.11.0-1
                       rust-analyzer           20220718-1           20220725-1
                                serd            0.30.12-2            0.30.14-1
                          shellcheck            0.8.0-146            0.8.0-147
                      signal-desktop             5.51.0-1             5.51.1-1
                              skopeo              1.9.0-1              1.9.1-1
                                sord            0.16.10-2            0.16.12-3
                              sratom             0.6.10-3             0.6.12-1
                               stack            2.7.5-104            2.7.5-106
                            startdde             5.8.29-1             5.9.32-1
                          strawberry              1.0.6-1              1.0.7-1
                   teamspeak3-server             3.13.6-1             3.13.7-1
                         timescaledb              2.7.0-1              2.7.2-1
             timescaledb-old-upgrade              2.7.0-1              2.7.2-1
                               trivy             0.30.2-1             0.30.4-1
                   ttf-sarasa-gothic             0.36.7-1             0.36.8-1
         v2ray-domain-list-community     20220724131453-1     20220726042225-1
                          warpinator             1.2.12-1             1.2.13-1
                        wasm-bindgen             0.2.81-2             0.2.82-1
                              xmonad             0.17.0-8             0.17.0-9
                      xmonad-contrib             0.17.0-8             0.17.0-9
                             yoshimi              2.2.0-1              2.2.1-1
                                zint             2.10.0-2             2.11.0-1
                             zint-qt             2.10.0-2             2.11.0-1
                       audacity-docs                    -            1:3.1.3-1
                           mxml-docs                    -              3.3.1-1
                      python-unearth                    -              0.5.2-1
                           serd-docs                    -            0.30.14-1
                           sord-docs                    -            0.16.12-3
                         sratom-docs                    -             0.6.12-1


:: Different overlay package(s) in repository core x86_64

-------------------------------------------------------------------------------
                             PACKAGE           2022-07-25           2022-07-27
-------------------------------------------------------------------------------
                            linux510           5.10.132-1           5.10.133-1
                    linux510-headers           5.10.132-1           5.10.133-1


:: Different sync package(s) in repository core x86_64

-------------------------------------------------------------------------------
                             PACKAGE           2022-07-25           2022-07-27
-------------------------------------------------------------------------------
                   archlinux-keyring           20220713-1           20220713-2
                                base                  2-2                  3-1
                              libcap               2.64-1               2.65-1


:: Different overlay package(s) in repository extra x86_64

-------------------------------------------------------------------------------
                             PACKAGE           2022-07-25           2022-07-27
-------------------------------------------------------------------------------
                      appstream-glib             0.7.18-3                    -
                             firefox              103.0-1                    -
                    firefox-i18n-ach              103.0-1                    -
                     firefox-i18n-af              103.0-1                    -
                     firefox-i18n-an              103.0-1                    -
                     firefox-i18n-ar              103.0-1                    -
                    firefox-i18n-ast              103.0-1                    -
                     firefox-i18n-az              103.0-1                    -
                     firefox-i18n-be              103.0-1                    -
                     firefox-i18n-bg              103.0-1                    -
                     firefox-i18n-bn              103.0-1                    -
                     firefox-i18n-br              103.0-1                    -
                     firefox-i18n-bs              103.0-1                    -
                     firefox-i18n-ca              103.0-1                    -
            firefox-i18n-ca-valencia              103.0-1                    -
                    firefox-i18n-cak              103.0-1                    -
                     firefox-i18n-cs              103.0-1                    -
                     firefox-i18n-cy              103.0-1                    -
                     firefox-i18n-da              103.0-1                    -
                     firefox-i18n-de              103.0-1                    -
                    firefox-i18n-dsb              103.0-1                    -
                     firefox-i18n-el              103.0-1                    -
                  firefox-i18n-en-ca              103.0-1                    -
                  firefox-i18n-en-gb              103.0-1                    -
                  firefox-i18n-en-us              103.0-1                    -
                     firefox-i18n-eo              103.0-1                    -
                  firefox-i18n-es-ar              103.0-1                    -
                  firefox-i18n-es-cl              103.0-1                    -
                  firefox-i18n-es-es              103.0-1                    -
                  firefox-i18n-es-mx              103.0-1                    -
                     firefox-i18n-et              103.0-1                    -
                     firefox-i18n-eu              103.0-1                    -
                     firefox-i18n-fa              103.0-1                    -
                     firefox-i18n-ff              103.0-1                    -
                     firefox-i18n-fi              103.0-1                    -
                     firefox-i18n-fr              103.0-1                    -
                  firefox-i18n-fy-nl              103.0-1                    -
                  firefox-i18n-ga-ie              103.0-1                    -
                     firefox-i18n-gd              103.0-1                    -
                     firefox-i18n-gl              103.0-1                    -
                     firefox-i18n-gn              103.0-1                    -
                  firefox-i18n-gu-in              103.0-1                    -
                     firefox-i18n-he              103.0-1                    -
                  firefox-i18n-hi-in              103.0-1                    -
                     firefox-i18n-hr              103.0-1                    -
                    firefox-i18n-hsb              103.0-1                    -
                     firefox-i18n-hu              103.0-1                    -
                  firefox-i18n-hy-am              103.0-1                    -
                     firefox-i18n-ia              103.0-1                    -
                     firefox-i18n-id              103.0-1                    -
                     firefox-i18n-is              103.0-1                    -
                     firefox-i18n-it              103.0-1                    -
                     firefox-i18n-ja              103.0-1                    -
                     firefox-i18n-ka              103.0-1                    -
                    firefox-i18n-kab              103.0-1                    -
                     firefox-i18n-kk              103.0-1                    -
                     firefox-i18n-km              103.0-1                    -
                     firefox-i18n-kn              103.0-1                    -
                     firefox-i18n-ko              103.0-1                    -
                    firefox-i18n-lij              103.0-1                    -
                     firefox-i18n-lt              103.0-1                    -
                     firefox-i18n-lv              103.0-1                    -
                     firefox-i18n-mk              103.0-1                    -
                     firefox-i18n-mr              103.0-1                    -
                     firefox-i18n-ms              103.0-1                    -
                     firefox-i18n-my              103.0-1                    -
                  firefox-i18n-nb-no              103.0-1                    -
                  firefox-i18n-ne-np              103.0-1                    -
                     firefox-i18n-nl              103.0-1                    -
                  firefox-i18n-nn-no              103.0-1                    -
                     firefox-i18n-oc              103.0-1                    -
                  firefox-i18n-pa-in              103.0-1                    -
                     firefox-i18n-pl              103.0-1                    -
                  firefox-i18n-pt-br              103.0-1                    -
                  firefox-i18n-pt-pt              103.0-1                    -
                     firefox-i18n-rm              103.0-1                    -
                     firefox-i18n-ro              103.0-1                    -
                     firefox-i18n-ru              103.0-1                    -
                    firefox-i18n-sco              103.0-1                    -
                     firefox-i18n-si              103.0-1                    -
                     firefox-i18n-sk              103.0-1                    -
                     firefox-i18n-sl              103.0-1                    -
                    firefox-i18n-son              103.0-1                    -
                     firefox-i18n-sq              103.0-1                    -
                     firefox-i18n-sr              103.0-1                    -
                  firefox-i18n-sv-se              103.0-1                    -
                    firefox-i18n-szl              103.0-1                    -
                     firefox-i18n-ta              103.0-1                    -
                     firefox-i18n-te              103.0-1                    -
                     firefox-i18n-th              103.0-1                    -
                     firefox-i18n-tl              103.0-1                    -
                     firefox-i18n-tr              103.0-1                    -
                    firefox-i18n-trs              103.0-1                    -
                     firefox-i18n-uk              103.0-1                    -
                     firefox-i18n-ur              103.0-1                    -
                     firefox-i18n-uz              103.0-1                    -
                     firefox-i18n-vi              103.0-1                    -
                     firefox-i18n-xh              103.0-1                    -
                  firefox-i18n-zh-cn              103.0-1                    -
                  firefox-i18n-zh-tw              103.0-1                    -
                  linux510-acpi_call             1.2.2-50             1.2.2-51
                   linux510-bbswitch              0.8-151              0.8-152
                linux510-broadcom-wl     6.30.223.271-153     6.30.223.271-154
               linux510-nvidia-390xx           390.151-19           390.151-20
               linux510-nvidia-470xx        470.129.06-18        470.129.06-19
                     linux510-nvidia             515.57-7             515.57-8
                      linux510-r8168          8.049.02-88          8.049.02-89
                  linux510-rtl8723bu          20220114-44          20220114-45
                   linux510-tp_smapi             0.43-151             0.43-152
                linux510-vhba-module          20211218-46          20211218-47
    linux510-virtualbox-host-modules             6.1.36-2             6.1.36-3
                        linux510-zfs              2.1.5-8              2.1.5-9


:: Different sync package(s) in repository extra x86_64

-------------------------------------------------------------------------------
                             PACKAGE           2022-07-25           2022-07-27
-------------------------------------------------------------------------------
                              amdvlk          2022.Q2.3-1          2022.Q3.1-1
                             firefox            102.0.1-1              103.0-1
                    firefox-i18n-ach            102.0.1-1              103.0-1
                     firefox-i18n-af            102.0.1-1              103.0-1
                     firefox-i18n-an            102.0.1-1              103.0-1
                     firefox-i18n-ar            102.0.1-1              103.0-1
                    firefox-i18n-ast            102.0.1-1              103.0-1
                     firefox-i18n-az            102.0.1-1              103.0-1
                     firefox-i18n-be            102.0.1-1              103.0-1
                     firefox-i18n-bg            102.0.1-1              103.0-1
                     firefox-i18n-bn            102.0.1-1              103.0-1
                     firefox-i18n-br            102.0.1-1              103.0-1
                     firefox-i18n-bs            102.0.1-1              103.0-1
                     firefox-i18n-ca            102.0.1-1              103.0-1
            firefox-i18n-ca-valencia            102.0.1-1              103.0-1
                    firefox-i18n-cak            102.0.1-1              103.0-1
                     firefox-i18n-cs            102.0.1-1              103.0-1
                     firefox-i18n-cy            102.0.1-1              103.0-1
                     firefox-i18n-da            102.0.1-1              103.0-1
                     firefox-i18n-de            102.0.1-1              103.0-1
                    firefox-i18n-dsb            102.0.1-1              103.0-1
                     firefox-i18n-el            102.0.1-1              103.0-1
                  firefox-i18n-en-ca            102.0.1-1              103.0-1
                  firefox-i18n-en-gb            102.0.1-1              103.0-1
                  firefox-i18n-en-us            102.0.1-1              103.0-1
                     firefox-i18n-eo            102.0.1-1              103.0-1
                  firefox-i18n-es-ar            102.0.1-1              103.0-1
                  firefox-i18n-es-cl            102.0.1-1              103.0-1
                  firefox-i18n-es-es            102.0.1-1              103.0-1
                  firefox-i18n-es-mx            102.0.1-1              103.0-1
                     firefox-i18n-et            102.0.1-1              103.0-1
                     firefox-i18n-eu            102.0.1-1              103.0-1
                     firefox-i18n-fa            102.0.1-1              103.0-1
                     firefox-i18n-ff            102.0.1-1              103.0-1
                     firefox-i18n-fi            102.0.1-1              103.0-1
                     firefox-i18n-fr            102.0.1-1              103.0-1
                  firefox-i18n-fy-nl            102.0.1-1              103.0-1
                  firefox-i18n-ga-ie            102.0.1-1              103.0-1
                     firefox-i18n-gd            102.0.1-1              103.0-1
                     firefox-i18n-gl            102.0.1-1              103.0-1
                     firefox-i18n-gn            102.0.1-1              103.0-1
                  firefox-i18n-gu-in            102.0.1-1              103.0-1
                     firefox-i18n-he            102.0.1-1              103.0-1
                  firefox-i18n-hi-in            102.0.1-1              103.0-1
                     firefox-i18n-hr            102.0.1-1              103.0-1
                    firefox-i18n-hsb            102.0.1-1              103.0-1
                     firefox-i18n-hu            102.0.1-1              103.0-1
                  firefox-i18n-hy-am            102.0.1-1              103.0-1
                     firefox-i18n-ia            102.0.1-1              103.0-1
                     firefox-i18n-id            102.0.1-1              103.0-1
                     firefox-i18n-is            102.0.1-1              103.0-1
                     firefox-i18n-it            102.0.1-1              103.0-1
                     firefox-i18n-ja            102.0.1-1              103.0-1
                     firefox-i18n-ka            102.0.1-1              103.0-1
                    firefox-i18n-kab            102.0.1-1              103.0-1
                     firefox-i18n-kk            102.0.1-1              103.0-1
                     firefox-i18n-km            102.0.1-1              103.0-1
                     firefox-i18n-kn            102.0.1-1              103.0-1
                     firefox-i18n-ko            102.0.1-1              103.0-1
                    firefox-i18n-lij            102.0.1-1              103.0-1
                     firefox-i18n-lt            102.0.1-1              103.0-1
                     firefox-i18n-lv            102.0.1-1              103.0-1
                     firefox-i18n-mk            102.0.1-1              103.0-1
                     firefox-i18n-mr            102.0.1-1              103.0-1
                     firefox-i18n-ms            102.0.1-1              103.0-1
                     firefox-i18n-my            102.0.1-1              103.0-1
                  firefox-i18n-nb-no            102.0.1-1              103.0-1
                  firefox-i18n-ne-np            102.0.1-1              103.0-1
                     firefox-i18n-nl            102.0.1-1              103.0-1
                  firefox-i18n-nn-no            102.0.1-1              103.0-1
                     firefox-i18n-oc            102.0.1-1              103.0-1
                  firefox-i18n-pa-in            102.0.1-1              103.0-1
                     firefox-i18n-pl            102.0.1-1              103.0-1
                  firefox-i18n-pt-br            102.0.1-1              103.0-1
                  firefox-i18n-pt-pt            102.0.1-1              103.0-1
                     firefox-i18n-rm            102.0.1-1              103.0-1
                     firefox-i18n-ro            102.0.1-1              103.0-1
                     firefox-i18n-ru            102.0.1-1              103.0-1
                    firefox-i18n-sco            102.0.1-1              103.0-1
                     firefox-i18n-si            102.0.1-1              103.0-1
                     firefox-i18n-sk            102.0.1-1              103.0-1
                     firefox-i18n-sl            102.0.1-1              103.0-1
                    firefox-i18n-son            102.0.1-1              103.0-1
                     firefox-i18n-sq            102.0.1-1              103.0-1
                     firefox-i18n-sr            102.0.1-1              103.0-1
                  firefox-i18n-sv-se            102.0.1-1              103.0-1
                    firefox-i18n-szl            102.0.1-1              103.0-1
                     firefox-i18n-ta            102.0.1-1              103.0-1
                     firefox-i18n-te            102.0.1-1              103.0-1
                     firefox-i18n-th            102.0.1-1              103.0-1
                     firefox-i18n-tl            102.0.1-1              103.0-1
                     firefox-i18n-tr            102.0.1-1              103.0-1
                    firefox-i18n-trs            102.0.1-1              103.0-1
                     firefox-i18n-uk            102.0.1-1              103.0-1
                     firefox-i18n-ur            102.0.1-1              103.0-1
                     firefox-i18n-uz            102.0.1-1              103.0-1
                     firefox-i18n-vi            102.0.1-1              103.0-1
                     firefox-i18n-xh            102.0.1-1              103.0-1
                  firefox-i18n-zh-cn            102.0.1-1              103.0-1
                  firefox-i18n-zh-tw            102.0.1-1              103.0-1
                            harfbuzz              4.4.1-1              5.0.1-1
                        harfbuzz-icu              4.4.1-1              5.0.1-1
                               hwloc              2.7.1-1              2.8.0-1
                           iso-codes             4.10.0-1             4.11.0-1
                              ispell             3.4.04-1             3.4.05-1
                          libplacebo            4.192.1-3            4.208.0-1
                            libspiro         1:20200505-2         1:20220722-1
      mobile-broadband-provider-info           20220511-1           20220725-1
                            protobuf               21.3-2               21.4-1
                             psutils               2.05-1               2.09-1
                          python-pip             22.1.2-1               22.2-1
                     python-protobuf               21.3-2               21.4-1
                            qt5-base    5.15.5+kde+r172-1    5.15.5+kde+r173-1
             qt5-xcb-private-headers    5.15.5+kde+r172-1    5.15.5+kde+r173-1
                                 vlc           3.0.17.4-6           3.0.17.4-7
                      appstream-glib                    -              0.8.0-1


:: Different overlay package(s) in repository kde-unstable x86_64

-------------------------------------------------------------------------------
                             PACKAGE           2022-07-25           2022-07-27
-------------------------------------------------------------------------------
                            analitza22.04.3.r2355.g4637e049-122.04.3.r2356.gc2e4500d-1
                             blinken22.04.3.r674.gd2f67e7-122.04.3.r675.g81b9126-1
                           bluedevil1:5.25.3.r2416.g65656cba-11:5.25.3.r2417.gd663974e-1
                              bomber22.04.3.r570.gbe88435-122.04.3.r571.gb7c2acf-1
                             drkonqi5.25.3.r809.g80efd753-15.25.3.r810.g0f572aa3-1
                           filelight22.04.3.r1155.g7d2f734-122.04.3.r1156.gf550312-1
                           itinerary22.04.3.r1962.g49c341b-122.04.3.r1966.gd1cc268-1
                                kalk  22.06.r9.g52b84ad-1 22.06.r10.gb87b5e2-1
                                kate22.04.3.r19258.ge6019e365-122.04.3.r19262.gbb217a488-1
                          kdeconnect22.04.3.r3498.g653a8e34-122.04.3.r3500.g7f21dd91-1
              kdenetwork-filesharing22.04.3.r961.gbc35019-122.04.3.r963.gaf51649-1
                            kdiamond22.04.3.r731.gd2acca8-122.04.3.r732.g6207f90-1
                            keysmith  22.06.r9.gab97a00-1 22.06.r15.gd5d135d-1
                         kgoldrunner22.04.3.r1290.g9270c9b-122.04.3.r1291.gb788199-1
                            khangman22.04.3.r1619.gca39294-122.04.3.r1620.gca5cc28-1
                  khealthcertificate  22.06.r3.g581e0b7-1  22.06.r7.gaabde48-1
                         khelpcenter22.04.3.r2761.gdd3668c6-122.04.3.r2762.g0a2cc6b7-1
                                kigo22.04.3.r576.g0bcdcce-122.04.3.r577.g0aa6d0a-1
                            killbots22.04.3.r800.g5357bac-122.04.3.r801.ge083b35-1
                                 kio5.96.0.r5602.g7b2731691-15.96.0.r5611.geef61d108-1
                          kio-extras22.04.3.r7304.g3cccab5f-122.04.3.r7305.g91951dd0-1
                    kirigami-gallery22.04.3.r258.g9271757-122.04.3.r259.gf983f28-1
                         kitemmodels5.96.0.r613.g8f6edf9-15.96.0.r614.g8d0117c-1
                               kiten22.04.3.r1204.g30d55af-122.04.3.r1205.g49e9ca3-1
                          kitinerary22.04.3.r2329.g8b99159-122.04.3.r2333.gb1b669c-1
                           kleopatra22.04.3.r6698.g6b4d0519-122.04.3.r6703.ge1f59f5b-1
                            klickety22.04.3.r702.gff08b3f-122.04.3.r703.gbc1c850-1
                              klines22.04.3.r827.g87acba4-122.04.3.r828.g003db6c-1
                           kmahjongg22.04.3.r1566.gf89cc0e-122.04.3.r1567.g6df1f7f-1
                              kmines22.04.3.r1772.ga4000b6-122.04.3.r1773.g9b0543f-1
                           kollision22.04.3.r541.g9e8398b-122.04.3.r542.g4223584-1
                         kolourpaint22.04.3.r2425.g8b6d4d1b-122.04.3.r2427.ge3cc390e-1
                            kongress 22.06.r10.ge9b588f-1 22.06.r11.gb6bbb86-1
                            konquest22.04.3.r937.g82baf47-122.04.3.r938.gf977f64-1
                            kpackage5.96.0.r759.ge8b40d7-15.96.0.r760.g74bf92c-1
                             kpmcore22.04.3.r1293.g1ec8b8b-122.04.3.r1294.gf01581f-1
                    kpublictransport22.04.3.r2033.g58994c55-122.04.3.r2038.g704136b5-1
                             kscreen5.25.3.r1493.g6c4cf54-15.25.3.r1496.ga37f3d0-1
                               ksirk22.04.3.r1039.g7fb6e34-122.04.3.r1040.g0f6e3dc-1
                          kspaceduel22.04.3.r679.g9766b8b-122.04.3.r680.g87cab42-1
                          ksystemlog22.04.3.r738.g75a35bc-122.04.3.r740.g581a825-1
                              ktouch22.04.3.r2191.gdfd4dfa-122.04.3.r2193.ga619caa-1
                             kubrick22.04.3.r413.gb7f7406-122.04.3.r415.gd48ca84-1
                      kwalletmanager22.04.3.r1281.g0a849be-122.04.3.r1282.gc6579ba-1
                      kwidgetsaddons5.96.0.r958.ge425aaa3-15.96.0.r959.ge3465ead-1
                                kwin5.25.3.r22835.gacd5bf9a6-15.25.3.r22859.g8407f8858-1
                              kwrite22.04.3.r19258.ge6019e365-122.04.3.r19262.gbb217a488-1
                             kxmlgui5.96.0.r895.g031daa12-15.96.0.r896.g52eb340c-1
                        libkmahjongg22.04.3.r485.g63e3d24-122.04.3.r486.ga227949-1
                          libkscreen5.25.3.r1633.gf6c8db3-15.25.3.r1634.g4004b09-1
                               lskat22.04.3.r861.g5d74e88-122.04.3.r862.g1426b3a-1
                             neochat22.06.r51.g94f32560-122.06.r53.g179a2011-1
                    plasma-framework5.96.0.r16370.ga387a4629-15.96.0.r16374.g5ddb367d0-1
                    plasma-mobile-nm5.25.3.r3294.g141ce673-15.25.3.r3295.gc72282f5-1
            plasma-remotecontrollers       r95.g34feeed-1       r98.ge0096ed-1
                          plasma-sdk5.25.3.r2378.g811d92d1-15.25.3.r2379.gb6c09c2f-1
                     plasma-settings 22.06.r34.gd8092ce-1 22.06.r42.g58bb867-1
                  qqc2-desktop-style5.96.0.r645.g9392730-15.96.0.r646.g1bcaf0b-1
                                step22.04.3.r1200.g64a0495-122.04.3.r1204.gc4ed15b-1
                             sweeper22.04.3.r578.g89755e6-122.04.3.r579.g28430e5-1
                             tokodon 22.06.r19.g4e6865c-1 22.06.r20.g8a95a35-1


:: Different sync package(s) in repository multilib x86_64

-------------------------------------------------------------------------------
                             PACKAGE           2022-07-25           2022-07-27
-------------------------------------------------------------------------------
                        lib32-amdvlk          2022.Q2.3-1          2022.Q3.1-1
                      lib32-harfbuzz              4.4.1-1              5.0.1-1
                  lib32-harfbuzz-icu              4.4.1-1              5.0.1-1
                        lib32-libcap               2.64-1               2.65-1

No issue, everything went smoothly
Yes there was an issue. I was able to resolve it myself.(Please post your solution)
Yes i am currently experiencing an issue due to the update. (Please post about it)
Check if your mirror has already synced: