Hello community,
Another testing branch update with some usual updates for you. More or less the last update of 2021! We wish you all the best for next year!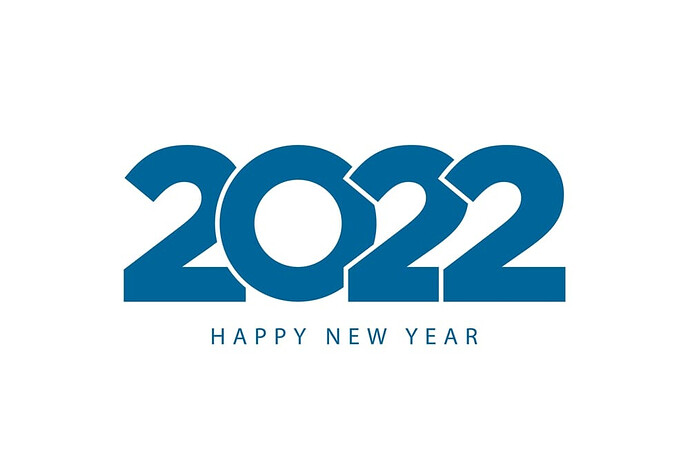 Most of our Kernels got updated
Wine is now at 7.0-rc2
Deepin got some small application updates
KiCad is now at 6.0
The usual upstream updates including Haskell and Python

You may need to rebuild any AUR packages that install files to site-packages, if you missed to do so with our last update …

You may need to rebuild any Python packages you've installed from the AUR. To get a list of them, you can run:

pacman -Qoq /usr/lib/python3.9


And to rebuild them all at once with an AUR helper such as yay, you can do:

yay -S $(pacman -Qoq /usr/lib/python3.9) --answerclean All


But if any of the packages don't work with Python 3.10 yet, this might fail halfway through and you'll have to do rebuild the remaining ones one or a few at a time.
Get our latest daily developer images now from Github: Plasma, Gnome, XFCE. You get the latest stable releases of Manjaro from CDN77.
---
Our current supported kernels
linux44 4.4.297
linux49 4.9.295
linux414 4.14.260
linux419 4.19.223
linux54 5.4.169
linux510 5.10.89
linux514 5.14.21 [EOL]
linux515 5.15.12
linux516 5.16-rc6
linux510-rt 5.10.83_rt58
linux515-rt 5.15.7_rt23
Package Updates (Fri Dec 31 02:11:23 CET 2021)
testing community x86_64: 1098 new and 1081 removed package(s)
testing core x86_64: 25 new and 25 removed package(s)
testing extra x86_64: 111 new and 112 removed package(s)
testing kde-unstable x86_64: 152 new and 152 removed package(s)
testing multilib x86_64: 6 new and 6 removed package(s)
:: Different overlay package(s) in repository community x86_64

-------------------------------------------------------------------------------
                             PACKAGE           2021-12-28           2021-12-31
-------------------------------------------------------------------------------
                  brave-browser-beta            1.34.71-1            1.35.68-1
                              etcher              1.7.2-1              1.7.3-1
                    rebuild-detector              4.4.1-1                    -


:: Different sync package(s) in repository community x86_64

-------------------------------------------------------------------------------
                             PACKAGE           2021-12-28           2021-12-31
-------------------------------------------------------------------------------
                               acorn            1:8.6.0-1            1:8.7.0-1
                                agda             2.6.2-40             2.6.2-42
                         amavisd-new             2.12.1-1             2.12.2-1
                             angband              4.2.3-1              4.2.3-2
                             arch-hs           0.9.1.0-76           0.9.1.0-81
                               arcus             4.11.0-4             4.12.0-1
                           bctoolbox             5.0.49-1             5.0.58-1
                                bnfc             2.9.3-11             2.9.3-12
                                btop              1.1.3-1              1.1.4-1
                               bzrtp             5.0.49-1             5.0.58-1
                                c2hs            0.28.8-33            0.28.8-35
                           cabal-fmt           0.1.5.1-22           0.1.5.1-23
                       cabal-install           3.4.0.0-64           3.4.0.0-68
                          cabal-plan           0.7.2.0-80           0.7.2.0-83
                         cargo-bloat             0.10.1-1             0.11.0-1
                               cgrep           6.6.32-234           6.6.32-236
                             chezmoi              2.9.3-1              2.9.4-1
                           clash-ghc             1.4.3-43             1.4.3-46
                              codec2            1:1.0.1-1            1:1.0.3-1
                              consul             1.10.3-1             1.11.1-1
                               cri-o             1.22.1-1             1.23.0-1
                                crun                1.3-3                1.4-1
                             cryptol           2.11.0-100           2.11.0-105
                                cura             4.11.0-2             4.12.0-1
                    cura-binary-data             4.11.0-1             4.12.0-1
            cura-resources-materials             4.11.0-1             4.12.0-1
                          curaengine             4.11.0-2             4.12.0-1
                               darcs            2.16.4-85            2.16.4-89
                   deepin-calculator           5.7.0.19-1             5.7.12-1
                         deepin-dock             5.4.69-1           5.4.69.1-1
                       deepin-picker             5.0.18-1             5.0.24-1
                      deepin-printer              0.8.7-1              0.9.2-1
                     deepin-pw-check             5.0.22-1              5.1.2-1
                                deno             1.17.0-1             1.17.1-1
                               dhall            1.40.1-34            1.40.1-38
                          dhall-bash            1.0.38-49            1.0.38-54
                          dhall-docs             1.0.7-52             1.0.7-56
                          dhall-json             1.7.8-50             1.7.8-54
                    dhall-lsp-server            1.0.16-52            1.0.16-56
                          dhall-yaml             1.2.8-51             1.2.8-55
                              direnv             2.30.1-1             2.30.2-1
               dolphin-emu 1:5.0.r15445.db02b50d2e-1 1:5.0.r15445.db02b50d2e-2
                               drone              2.7.2-1              2.7.3-1
                           drone-oss              2.7.2-1              2.7.3-1
                            ecasound              2.9.3-6              2.9.3-7
                         emby-server            4.6.6.0-1            4.6.7.0-1
                              erlang             24.1.7-1               24.2-1
                          erlang-nox             24.1.7-1               24.2-1
                     erlang-unixodbc             24.1.7-1               24.2-1
                               faust             2.37.3-1             2.37.3-2
                   firefox-clearurls             1.21.0-3             1.22.0-1
           firefox-developer-edition             96.0b8-1            96.0b10-1
  firefox-developer-edition-i18n-ach             96.0b8-1            96.0b10-1
   firefox-developer-edition-i18n-af             96.0b8-1            96.0b10-1
   firefox-developer-edition-i18n-an             96.0b8-1            96.0b10-1
   firefox-developer-edition-i18n-ar             96.0b8-1            96.0b10-1
  firefox-developer-edition-i18n-ast             96.0b8-1            96.0b10-1
   firefox-developer-edition-i18n-az             96.0b8-1            96.0b10-1
   firefox-developer-edition-i18n-be             96.0b8-1            96.0b10-1
   firefox-developer-edition-i18n-bg             96.0b8-1            96.0b10-1
   firefox-developer-edition-i18n-bn             96.0b8-1            96.0b10-1
   firefox-developer-edition-i18n-br             96.0b8-1            96.0b10-1
   firefox-developer-edition-i18n-bs             96.0b8-1            96.0b10-1
   firefox-developer-edition-i18n-ca             96.0b8-1            96.0b10-1
firefox-developer-edition-i18n-ca-valencia       96.0b8-1            96.0b10-1
  firefox-developer-edition-i18n-cak             96.0b8-1            96.0b10-1
   firefox-developer-edition-i18n-cs             96.0b8-1            96.0b10-1
   firefox-developer-edition-i18n-cy             96.0b8-1            96.0b10-1
   firefox-developer-edition-i18n-da             96.0b8-1            96.0b10-1
   firefox-developer-edition-i18n-de             96.0b8-1            96.0b10-1
  firefox-developer-edition-i18n-dsb             96.0b8-1            96.0b10-1
   firefox-developer-edition-i18n-el             96.0b8-1            96.0b10-1
firefox-developer-edition-i18n-en-ca             96.0b8-1            96.0b10-1
firefox-developer-edition-i18n-en-gb             96.0b8-1            96.0b10-1
firefox-developer-edition-i18n-en-us             96.0b8-1            96.0b10-1
   firefox-developer-edition-i18n-eo             96.0b8-1            96.0b10-1
firefox-developer-edition-i18n-es-ar             96.0b8-1            96.0b10-1
firefox-developer-edition-i18n-es-cl             96.0b8-1            96.0b10-1
firefox-developer-edition-i18n-es-es             96.0b8-1            96.0b10-1
firefox-developer-edition-i18n-es-mx             96.0b8-1            96.0b10-1
   firefox-developer-edition-i18n-et             96.0b8-1            96.0b10-1
   firefox-developer-edition-i18n-eu             96.0b8-1            96.0b10-1
   firefox-developer-edition-i18n-fa             96.0b8-1            96.0b10-1
   firefox-developer-edition-i18n-ff             96.0b8-1            96.0b10-1
   firefox-developer-edition-i18n-fi             96.0b8-1            96.0b10-1
   firefox-developer-edition-i18n-fr             96.0b8-1            96.0b10-1
firefox-developer-edition-i18n-fy-nl             96.0b8-1            96.0b10-1
firefox-developer-edition-i18n-ga-ie             96.0b8-1            96.0b10-1
   firefox-developer-edition-i18n-gd             96.0b8-1            96.0b10-1
   firefox-developer-edition-i18n-gl             96.0b8-1            96.0b10-1
   firefox-developer-edition-i18n-gn             96.0b8-1            96.0b10-1
firefox-developer-edition-i18n-gu-in             96.0b8-1            96.0b10-1
   firefox-developer-edition-i18n-he             96.0b8-1            96.0b10-1
firefox-developer-edition-i18n-hi-in             96.0b8-1            96.0b10-1
   firefox-developer-edition-i18n-hr             96.0b8-1            96.0b10-1
  firefox-developer-edition-i18n-hsb             96.0b8-1            96.0b10-1
   firefox-developer-edition-i18n-hu             96.0b8-1            96.0b10-1
firefox-developer-edition-i18n-hy-am             96.0b8-1            96.0b10-1
   firefox-developer-edition-i18n-ia             96.0b8-1            96.0b10-1
   firefox-developer-edition-i18n-id             96.0b8-1            96.0b10-1
   firefox-developer-edition-i18n-is             96.0b8-1            96.0b10-1
   firefox-developer-edition-i18n-it             96.0b8-1            96.0b10-1
   firefox-developer-edition-i18n-ja             96.0b8-1            96.0b10-1
   firefox-developer-edition-i18n-ka             96.0b8-1            96.0b10-1
  firefox-developer-edition-i18n-kab             96.0b8-1            96.0b10-1
   firefox-developer-edition-i18n-kk             96.0b8-1            96.0b10-1
   firefox-developer-edition-i18n-km             96.0b8-1            96.0b10-1
   firefox-developer-edition-i18n-kn             96.0b8-1            96.0b10-1
   firefox-developer-edition-i18n-ko             96.0b8-1            96.0b10-1
  firefox-developer-edition-i18n-lij             96.0b8-1            96.0b10-1
   firefox-developer-edition-i18n-lt             96.0b8-1            96.0b10-1
   firefox-developer-edition-i18n-lv             96.0b8-1            96.0b10-1
   firefox-developer-edition-i18n-mk             96.0b8-1            96.0b10-1
   firefox-developer-edition-i18n-mr             96.0b8-1            96.0b10-1
   firefox-developer-edition-i18n-ms             96.0b8-1            96.0b10-1
   firefox-developer-edition-i18n-my             96.0b8-1            96.0b10-1
firefox-developer-edition-i18n-nb-no             96.0b8-1            96.0b10-1
firefox-developer-edition-i18n-ne-np             96.0b8-1            96.0b10-1
   firefox-developer-edition-i18n-nl             96.0b8-1            96.0b10-1
firefox-developer-edition-i18n-nn-no             96.0b8-1            96.0b10-1
   firefox-developer-edition-i18n-oc             96.0b8-1            96.0b10-1
firefox-developer-edition-i18n-pa-in             96.0b8-1            96.0b10-1
   firefox-developer-edition-i18n-pl             96.0b8-1            96.0b10-1
firefox-developer-edition-i18n-pt-br             96.0b8-1            96.0b10-1
firefox-developer-edition-i18n-pt-pt             96.0b8-1            96.0b10-1
   firefox-developer-edition-i18n-rm             96.0b8-1            96.0b10-1
   firefox-developer-edition-i18n-ro             96.0b8-1            96.0b10-1
   firefox-developer-edition-i18n-ru             96.0b8-1            96.0b10-1
   firefox-developer-edition-i18n-si             96.0b8-1            96.0b10-1
   firefox-developer-edition-i18n-sk             96.0b8-1            96.0b10-1
   firefox-developer-edition-i18n-sl             96.0b8-1            96.0b10-1
  firefox-developer-edition-i18n-son             96.0b8-1            96.0b10-1
   firefox-developer-edition-i18n-sq             96.0b8-1            96.0b10-1
   firefox-developer-edition-i18n-sr             96.0b8-1            96.0b10-1
firefox-developer-edition-i18n-sv-se             96.0b8-1            96.0b10-1
   firefox-developer-edition-i18n-ta             96.0b8-1            96.0b10-1
   firefox-developer-edition-i18n-te             96.0b8-1            96.0b10-1
   firefox-developer-edition-i18n-th             96.0b8-1            96.0b10-1
   firefox-developer-edition-i18n-tl             96.0b8-1            96.0b10-1
   firefox-developer-edition-i18n-tr             96.0b8-1            96.0b10-1
  firefox-developer-edition-i18n-trs             96.0b8-1            96.0b10-1
   firefox-developer-edition-i18n-uk             96.0b8-1            96.0b10-1
   firefox-developer-edition-i18n-ur             96.0b8-1            96.0b10-1
   firefox-developer-edition-i18n-uz             96.0b8-1            96.0b10-1
   firefox-developer-edition-i18n-vi             96.0b8-1            96.0b10-1
   firefox-developer-edition-i18n-xh             96.0b8-1            96.0b10-1
firefox-developer-edition-i18n-zh-cn             96.0b8-1            96.0b10-1
firefox-developer-edition-i18n-zh-tw             96.0b8-1            96.0b10-1
                                fltk              1.3.7-1              1.3.8-1
                           fltk-docs              1.3.7-1              1.3.8-1
                       fltk-examples              1.3.7-1                    -
                         fortune-mod             3.10.0-1             3.12.0-1
                           git-annex        8.20210803-66        8.20210803-72
                          git-repair        1.20210629-29        1.20210629-31
                            goaccess              1.5.3-1              1.5.4-1
                               godot              3.4.2-1              3.4.2-2
                   golang-deepin-lib             5.7.12-1             5.7.35-1
                          goreleaser              1.2.2-1              1.2.3-1
                                gqrx             2.14.5-1             2.15.1-1
                             gtkwave            3.3.110-1            3.3.111-1
              haskell-abstract-deque              0.3-123              0.3-124
                 haskell-adjunctions              4.4-275              4.4-277
                       haskell-aeson           1.5.6.0-62           1.5.6.0-64
         haskell-aeson-better-errors          0.9.1.0-334          0.9.1.0-336
                haskell-aeson-compat            0.3.9-253            0.3.9-255
                  haskell-aeson-diff          1.1.0.9-241          1.1.0.9-243
                haskell-aeson-pretty             0.8.9-12             0.8.9-14
                    haskell-aeson-qq              0.8.4-4              0.8.4-6
                  haskell-aeson-yaml          1.1.0.0-204          1.1.0.0-207
            haskell-algebraic-graphs              0.5-127              0.5-129
               haskell-ansi-terminal             0.11-189             0.11-191
              haskell-ansi-wl-pprint            0.6.9-247            0.6.9-249
                haskell-apply-refact           0.9.3.0-50           0.9.3.0-53
                    haskell-arch-web            0.1.0-175            0.1.0-179
                    haskell-arithmoi          0.12.0.1-18          0.12.0.1-20
                      haskell-arrows           0.4.4.2-43           0.4.4.2-44
               haskell-asn1-encoding            0.9.6-141            0.9.6-142
                  haskell-asn1-parse            0.9.5-141            0.9.5-142
                  haskell-asn1-types            0.3.4-120            0.3.4-121
                       haskell-assoc            1.0.2-112            1.0.2-113
                       haskell-async             2.2.3-93             2.2.3-94
              haskell-atomic-primops             0.8.4-93             0.8.4-94
                haskell-atomic-write          0.2.0.7-119          0.2.0.7-120
                  haskell-attoparsec             0.14.2-2             0.14.2-3
          haskell-attoparsec-iso8601           1.0.2.0-75           1.0.2.0-76
                haskell-authenticate            1.3.5-411            1.3.5-415
          haskell-authenticate-oauth               1.7-38               1.7-41
                 haskell-auto-update            0.1.6-200            0.1.6-202
                         haskell-aws             0.22-342             0.22-346
       haskell-base-compat-batteries           0.11.2-167           0.11.2-169
                haskell-base-orphans             0.8.5-20             0.8.5-22
           haskell-base16-bytestring           1.0.1.0-77           1.0.1.0-78
           haskell-base64-bytestring           1.2.1.0-18           1.2.1.0-19
               haskell-basic-prelude            0.7.0-135            0.7.0-137
                     haskell-bencode          0.6.1.1-117          0.6.1.1-118
                  haskell-bifunctors            5.5.11-37            5.5.11-38
                       haskell-bimap            0.4.0-109            0.4.0-110
                         haskell-bin             0.1.1-38             0.1.1-39
              haskell-binary-conduit            1.3.1-260            1.3.1-262
            haskell-binary-instances              1.0.2-6              1.0.2-8
              haskell-binary-orphans            1.0.1-151            1.0.1-153
               haskell-binary-parser             0.5.7-70             0.5.7-74
               haskell-binary-tagged             0.3.1-10             0.3.1-12
                     haskell-bitwise          1.0.0.1-109          1.0.0.1-110
                  haskell-blaze-html          0.9.1.2-141          0.9.1.2-142
                haskell-blaze-markup           0.8.2.8-47           0.8.2.8-48
               haskell-blaze-textual           0.2.2.1-12           0.2.2.1-13
                  haskell-bower-json          1.0.0.1-332          1.0.0.1-334
                       haskell-boxes            0.1.5-153            0.1.5-154
                       haskell-brick            0.64.1-10            0.64.1-13
            haskell-bsb-http-chunked          0.0.0.4-246          0.0.0.4-248
                     haskell-butcher          1.3.3.2-147          1.3.3.2-151
                    haskell-bv-sized             1.0.3-58             1.0.3-61
         haskell-bytestring-encoding           0.1.1.0-32           0.1.1.0-33
           haskell-bytestring-handle           0.1.0.6-82           0.1.0.6-83
   haskell-bytestring-strict-builder           0.4.5.4-71           0.4.5.4-75
     haskell-bytestring-tree-builder           0.2.7.9-47           0.2.7.9-49
                         haskell-bz2          1.0.1.0-126          1.0.1.0-127
       haskell-cabal-install-parsers             0.4.2-51             0.4.2-54
                       haskell-cairo         0.13.8.1-115         0.13.8.1-116
                  haskell-call-stack             0.4.0-27             0.4.0-28
                 haskell-casa-client            0.0.1-356            0.0.1-360
                  haskell-casa-types            0.0.2-167            0.0.2-171
            haskell-case-insensitive          1.2.1.0-120          1.2.1.0-121
                     haskell-cassava          0.5.2.0-170          0.5.2.0-172
          haskell-cassava-megaparsec             2.0.3-14             2.0.3-16
                       haskell-cborg           0.2.5.0-48           0.2.5.0-50
                  haskell-cborg-json            0.2.3.0-9           0.2.3.0-11
                     haskell-charset              0.3.9-7              0.3.9-9
              haskell-chasingbottoms          1.3.1.10-62          1.3.1.10-63
                  haskell-cheapskate          0.1.1.2-365          0.1.1.2-369
                    haskell-checkers            0.5.6-125            0.5.6-127
                       haskell-chell              0.5-150              0.5-151
            haskell-chell-quickcheck          0.2.5.2-149          0.2.5.2-150
                     haskell-chimera           0.3.2.0-22           0.3.2.0-24
                haskell-chunked-data            0.3.1-168            0.3.1-169
                          haskell-ci            0.12.1-94            0.12.1-98
                  haskell-cipher-aes           0.2.11-237           0.2.11-238
                    haskell-citeproc             0.4.1-52             0.4.1-55
                   haskell-clash-lib             1.4.3-41             1.4.3-44
               haskell-clash-prelude             1.4.3-31             1.4.3-34
              haskell-classy-prelude            1.5.0-194            1.5.0-196
               haskell-clientsession          0.9.1.2-266          0.9.1.2-267
                       haskell-clock            0.8.2-111            0.8.2-113
                   haskell-cmark-gfm             0.2.2-96             0.2.2-97
                      haskell-colour             2.3.6-44             2.3.6-46
                  haskell-colourista           0.1.0.1-37           0.1.0.1-38
                  haskell-commonmark             0.2.1-26             0.2.1-27
       haskell-commonmark-extensions           0.2.1.2-33           0.2.1.2-34
           haskell-commonmark-pandoc           0.2.1.1-32           0.2.1.1-34
                     haskell-comonad            5.0.8-116            5.0.8-117
                     haskell-concise          0.1.0.1-334          0.1.0.1-336
           haskell-concurrent-output          1.10.12-115            1.10.13-1
           haskell-concurrent-supply            0.1.8-125            0.1.8-126
                     haskell-conduit           1.3.4.2-13           1.3.4.2-15
               haskell-conduit-extra            1.3.5-185            1.3.5-188
               haskell-conduit-parse          0.2.1.0-169          0.2.1.0-171
                  haskell-config-ini          0.2.4.0-268          0.2.4.0-271
                haskell-config-value              0.8.1-3              0.8.2-1
                haskell-configurator          0.3.0.0-239          0.3.0.0-241
             haskell-configurator-pg             0.2.5-96             0.2.5-97
                  haskell-connection            0.3.1-157            0.3.1-158
                 haskell-constraints              0.13-45              0.13-46
          haskell-constraints-extras           0.3.1.0-51           0.3.1.0-53
                   haskell-cprng-aes            0.6.1-243            0.6.1-244
                    haskell-cracknum               3.2-38               3.2-40
                     haskell-critbit          0.2.0.0-171          0.2.0.0-172
                   haskell-criterion          1.5.10.0-25          1.5.10.0-28
       haskell-criterion-measurement           0.1.3.0-29           0.1.3.0-31
            haskell-crypto-api-tests              0.3-169              0.3-170
         haskell-crypto-cipher-types            0.0.9-237            0.0.9-238
               haskell-crypto-enigma           0.1.1.6-14           0.1.1.6-15
         haskell-crypto-pubkey-types            0.4.3-247            0.4.3-248
               haskell-crypto-random            0.0.9-244            0.0.9-245
                  haskell-cryptohash           0.11.9-253           0.11.9-254
        haskell-cryptohash-cryptoapi            0.1.4-209            0.1.4-210
              haskell-cryptohash-md5        0.11.101.0-14        0.11.101.0-15
           haskell-cryptohash-sha256         0.11.102.1-7         0.11.102.1-8
                  haskell-cryptonite              0.29-34              0.29-35
          haskell-cryptonite-conduit            0.2.2-436            0.2.2-439
                    haskell-css-text          0.1.3.0-199          0.1.3.0-200
                  haskell-data-clist          0.1.2.3-138          0.1.2.3-139
                haskell-data-default          0.7.1.1-180          0.7.1.1-182
haskell-data-default-instances-dlist            0.0.1-193            0.0.1-195
                  haskell-data-dword            0.3.2-115            0.3.2.1-1
                    haskell-data-fix             0.3.2-19             0.3.2-20
             haskell-data-serializer             0.3.5-50             0.3.5-52
                haskell-data-textual          0.3.0.3-172          0.3.0.3-174
             haskell-data-tree-print           0.1.0.2-64           0.1.0.2-65
                         haskell-dav            1.3.4-377            1.3.4-380
                        haskell-dbus            1.2.21-85             1.2.22-1
               haskell-dbus-hslogger          0.1.0.1-263          0.1.0.1-267
                     haskell-decimal             0.5.2-43             0.5.2-44
              haskell-deferred-folds            0.9.17-83            0.9.17-87
        haskell-dense-linear-algebra          0.1.0.0-160          0.1.0.0-161
               haskell-dependent-map           0.4.0.0-58           0.4.0.0-60
               haskell-dependent-sum           0.7.1.0-58           0.7.1.0-60
      haskell-dependent-sum-template           0.1.0.3-58           0.1.0.3-60
                       haskell-deque             0.4.4-14             0.4.4-18
              haskell-deriving-aeson             0.2.8-11             0.2.8-13
             haskell-deriving-compat               0.6-11               0.6-12
                 haskell-descriptive            0.9.5-265            0.9.5-267
               haskell-direct-sqlite            2.3.26-54            2.3.26-55
                haskell-distributive          0.6.2.1-119          0.6.2.1-120
                       haskell-dlist              1.0-116              1.0-118
             haskell-dlist-instances          0.1.1.1-130          0.1.1.1-131
                         haskell-dns            4.0.1-193            4.0.1-195
                   haskell-doclayout           0.3.0.2-42           0.3.0.2-43
                haskell-doctemplates          0.10.0.1-12          0.10.0.1-14
                     haskell-doctest            0.18.2-16            0.18.2-19
          haskell-doctest-driver-gen            0.3.0.5-3            0.3.0.5-4
      haskell-doctest-exitcode-stdio               0.0-43               0.0-44
           haskell-double-conversion          2.0.2.0-139          2.0.2.0-140
                        haskell-drbg            0.5.5-213            0.5.5-214
                  haskell-edisoncore          1.3.2.1-155          1.3.2.1-156
               haskell-edit-distance          0.2.2.1-124          0.2.2.1-125
        haskell-edit-distance-vector          1.0.0.4-194          1.0.0.4-196
                      haskell-either          5.0.1.1-189          5.0.1.1-191
              haskell-email-validate          2.3.2.15-23          2.3.2.15-24
                      haskell-emojis              0.1-128              0.1-129
         haskell-enclosed-exceptions            1.0.3-170            1.0.3-171
                 haskell-equivalence            0.3.5-136            0.3.5-137
                   haskell-esqueleto           3.5.2.1-57           3.5.2.1-62
                    haskell-exact-pi           0.5.0.1-22           0.5.0.1-23
          haskell-expiring-cache-map          0.0.6.1-184          0.0.6.1-186
                       haskell-extra            1.7.10-16            1.7.10-18
                 haskell-fast-logger             3.0.5-41             3.0.5-43
                    haskell-fclabels           2.0.5.1-29           2.0.5.1-30
                  haskell-fdo-notify            0.3.1-513            0.3.1-517
                        haskell-feed           1.3.2.0-74           1.3.2.0-77
                         haskell-fgl          5.7.0.3-108          5.7.0.3-109
               haskell-fgl-arbitrary           0.2.0.6-43           0.2.0.6-44
                    haskell-filelock          0.1.1.5-109          0.1.1.5-110
         haskell-filepath-bytestring         1.4.2.1.8-18          1.4.2.1.9-1
                 haskell-filepattern            0.1.2-161            0.1.2-163
                   haskell-filtrable          0.1.6.0-100          0.1.6.0-101
                         haskell-fin               0.2-38               0.2-39
                  haskell-fingertree          0.1.4.2-148          0.1.4.2-149
           haskell-flexible-defaults             0.0.3-65             0.0.3-66
                    haskell-floskell           0.10.5-147           0.10.5-149
               haskell-fold-debounce          0.2.0.9-129          0.2.0.9-130
                       haskell-foldl            1.4.12-29            1.4.12-31
                  haskell-foundation          0.0.26.1-34          0.0.26.1-35
                    haskell-fourmolu          0.3.0.0-112          0.3.0.0-114
                        haskell-free             5.1.7-44             5.1.7-46
                    haskell-fsnotify          0.3.0.1-239          0.3.0.1-241
                       haskell-fuzzy           0.1.0.1-15           0.1.0.1-17
                       haskell-gauge            0.2.5-137            0.2.5-138
                haskell-generic-data           0.9.2.1-14           0.9.2.1-17
            haskell-generic-deriving            1.14.1-15            1.14.1-16
                haskell-generic-lens           2.2.0.0-34           2.2.0.0-36
              haskell-generic-random            1.5.0.1-3            1.5.0.1-4
                 haskell-genvalidity            1.0.0.0-2            1.0.0.0-3
           haskell-genvalidity-hspec            1.0.0.0-2            1.0.0.0-3
        haskell-genvalidity-property            1.0.0.0-2            1.0.0.0-3
             haskell-getopt-generics         0.13.0.4-106         0.13.0.4-107
                   haskell-ghc-check           0.5.0.6-16           0.5.0.6-17
              haskell-ghc-exactprint             0.6.4-55             0.6.4-57
           haskell-ghc-lib-parser-ex           9.0.0.4-30           9.0.0.4-32
              haskell-ghc-source-gen           0.4.2.0-15           0.4.2.0-16
          haskell-ghc-typelits-extra             0.4.3-23             0.4.3-24
       haskell-ghc-typelits-knownnat             0.7.6-22             0.7.6-23
   haskell-ghc-typelits-natnormalise             0.7.6-23             0.7.6-24
                      haskell-ghcide           1.4.1.0-37           1.4.1.0-41
                          haskell-gi            0.25.0-69            0.25.0-72
                    haskell-gi-cairo            1.0.25-69            1.0.25-72
                     haskell-git-lfs            1.1.1-138            1.1.1-141
                     haskell-githash           0.1.6.2-25           0.1.6.2-28
                        haskell-glib         0.13.8.1-115         0.13.8.1-116
                        haskell-glob             0.10.2-7             0.10.2-8
                    haskell-graphite          0.10.0.1-57          0.10.0.1-59
                    haskell-graphviz      2999.20.1.0-110      2999.20.1.0-111
           haskell-gtk2hs-buildtools         0.13.8.0-133         0.13.8.0-134
                        haskell-gtk3            0.15.5-97            0.15.5-98
                  haskell-hackage-db             2.1.2-28             2.1.2-30
            haskell-hackage-security          0.6.0.1-246          0.6.0.1-248
             haskell-haddock-library            1.10.0-72            1.10.0-74
                      haskell-hakyll         4.14.0.0-163         4.14.0.0-167
                        haskell-half             0.3.1-68             0.3.1-69
                    haskell-hashable            1.3.4.1-6            1.3.4.1-7
               haskell-hashable-time               0.3-31               0.3-32
                  haskell-hashtables            1.2.4.2-9           1.2.4.2-10
                       haskell-hasql           1.4.5.3-16           1.4.5.3-21
    haskell-hasql-dynamic-statements             0.3.1-36             0.3.1-41
             haskell-hasql-implicits           0.1.0.2-36           0.1.0.2-41
         haskell-hasql-notifications           0.2.0.0-38           0.2.0.0-43
                  haskell-hasql-pool            0.5.2-267            0.5.2-272
           haskell-hasql-transaction             1.0.1-54             1.0.1-59
                    haskell-heapsize           0.3.0.1-82           0.3.0.1-84
                    haskell-hedgehog             1.0.5-70             1.0.5-73
            haskell-hedgehog-classes            0.2.5.2-1            0.2.5.2-4
                        haskell-here           1.2.13-260           1.2.13-261
              haskell-hi-file-parser           0.1.2.0-44           0.1.2.0-46
                    haskell-hie-bios             0.7.6-20             0.7.6-24
                       haskell-hiedb           0.4.1.0-16           0.4.1.0-18
                    haskell-hinotify             0.4.1-88             0.4.1-89
                        haskell-hint           0.9.0.4-43           0.9.0.4-44
                      haskell-hjsmin          0.2.0.4-140          0.2.0.4-141
                haskell-hjsonpointer            1.5.0-250            1.5.0-252
                 haskell-hledger-lib            1.22.2-33            1.22.2-35
   haskell-hls-call-hierarchy-plugin           1.0.0.0-37           1.0.0.0-41
             haskell-hls-eval-plugin           1.1.2.0-38           1.1.2.0-42
 haskell-hls-explicit-imports-plugin           1.0.1.0-37           1.0.1.0-41
         haskell-hls-floskell-plugin           1.0.0.1-37           1.0.0.1-41
         haskell-hls-fourmolu-plugin           1.0.0.2-39           1.0.0.2-43
                   haskell-hls-graph           1.4.0.0-66           1.4.0.0-70
 haskell-hls-haddock-comments-plugin           1.0.0.3-37           1.0.0.3-41
            haskell-hls-hlint-plugin           1.0.1.1-37           1.0.1.1-41
      haskell-hls-module-name-plugin           1.0.0.1-37           1.0.0.1-41
           haskell-hls-ormolu-plugin           1.0.1.0-38           1.0.1.0-42
              haskell-hls-plugin-api           1.2.0.0-28           1.2.0.0-32
          haskell-hls-pragmas-plugin           1.0.1.0-37           1.0.1.0-41
           haskell-hls-retrie-plugin           1.0.1.1-37           1.0.1.1-41
  haskell-hls-stylish-haskell-plugin           1.0.0.2-38           1.0.0.2-42
              haskell-hls-test-utils           1.1.0.0-38           1.1.0.0-42
                    haskell-hopenpgp            2.9.5-203            2.9.5-207
                        haskell-hosc            0.19.1-26            0.19.1-27
                   haskell-hourglass           0.2.12-163           0.2.12-164
                       haskell-hpack            0.34.4-97           0.34.4-100
                 haskell-hs-bibutils          6.10.0.0-67          6.10.0.0-68
                    haskell-hslogger          1.3.1.0-142          1.3.1.0-143
                       haskell-hslua           1.3.0.1-78           1.3.0.1-81
           haskell-hslua-module-path           0.1.0.1-63           0.1.0.1-66
         haskell-hslua-module-system          0.2.2.1-134          0.2.2.1-137
           haskell-hslua-module-text          0.3.0.1-122          0.3.0.1-125
                   haskell-hsopenssl          0.11.7.2-12          0.11.7.2-13
                       haskell-hspec             2.8.3-89             2.8.3-94
            haskell-hspec-attoparsec           0.1.0.2-97           0.1.0.2-98
               haskell-hspec-contrib            0.5.1-157            0.5.1-158
                  haskell-hspec-core             2.8.3-81             2.8.3-86
              haskell-hspec-discover             2.8.3-34             2.8.3-35
          haskell-hspec-expectations            0.8.2-178            0.8.2-179
   haskell-hspec-expectations-lifted            0.10.0-85            0.10.0-86
                haskell-hspec-golden           0.2.0.0-36           0.2.0.0-37
              haskell-hspec-hedgehog          0.0.1.2-124          0.0.1.2-126
            haskell-hspec-megaparsec             2.2.0-86             2.2.0-87
                  haskell-hspec-meta            2.7.8-143            2.7.8-145
            haskell-hspec-smallcheck            0.5.2-193            0.5.2-194
                   haskell-hspec-wai           0.11.1-151           0.11.1-155
              haskell-hspec-wai-json           0.11.0-201           0.11.0-205
                      haskell-hsyaml          0.2.1.0-133          0.2.1.0-134
                haskell-hsyaml-aeson            0.2.0.1-9           0.2.0.1-11
                haskell-html-conduit           1.3.2.2-31           1.3.2.2-34
             haskell-html-entity-map           0.1.0.0-35           0.1.0.0-37
                  haskell-html-parse           0.2.0.2-31           0.2.0.2-33
                        haskell-http         4000.3.16-97        4000.3.16-101
               haskell-http-api-data             0.4.3-83             0.4.3-85
                 haskell-http-client             0.7.9-18             0.7.9-21
      haskell-http-client-restricted            0.0.4-108            0.0.4-111
             haskell-http-client-tls          0.3.5.3-467          0.3.5.3-470
                 haskell-http-common           0.8.3.4-18           0.8.3.4-20
                haskell-http-conduit            2.3.8-106            2.3.8-110
                   haskell-http-date            0.0.11-51            0.0.11-52
               haskell-http-download          0.2.0.0-359          0.2.0.0-363
                  haskell-http-media          0.8.0.0-121          0.8.0.0-122
                haskell-http-streams           0.8.9.4-36           0.8.9.4-38
                  haskell-http-types           0.12.3-196           0.12.3-198
                       haskell-http2             3.0.2-48             3.0.2-51
                  haskell-httpd-shed          0.4.1.1-367          0.4.1.1-368
                       haskell-hunit           1.6.2.0-66           1.6.2.0-67
                         haskell-hxt          9.3.1.22-42          9.3.1.22-43
                 haskell-hyphenation             0.8.2-24             0.8.2-26
                haskell-implicit-hie           0.1.2.6-41           0.1.2.6-43
         haskell-implicit-hie-cradle           0.3.0.5-53           0.3.0.5-57
          haskell-incremental-parser           0.5.0.2-68           0.5.0.2-70
       haskell-indexed-list-literals           0.2.1.3-22           0.2.1.3-23
haskell-indexed-traversable-instances              0.1-54               0.1-56
               haskell-infer-license            0.2.0-165            0.2.0-166
                         haskell-ini            0.4.1-176            0.4.1-178
               haskell-input-parsers             0.2.3-28             0.2.3-30
   haskell-insert-ordered-containers             0.2.5-42             0.2.5-44
               haskell-integer-roots           1.0.0.1-16           1.0.0.1-17
                 haskell-interpolate            0.2.1-159            0.2.1-161
    haskell-interpolatedstring-perl6            1.0.2-175            1.0.2-176
                   haskell-invariant            0.5.4-103            0.5.4-105
                  haskell-io-streams           1.5.2.1-38           1.5.2.1-39
          haskell-io-streams-haproxy          1.0.1.0-182          1.0.1.0-183
                     haskell-iproute            1.7.11-45            1.7.11-46
                       haskell-ipynb          0.1.0.1-254          0.1.0.1-256
                 haskell-ixset-typed              0.5-207              0.5-210
            haskell-jira-wiki-markup             1.4.0-30             1.4.0-31
                        haskell-jose             0.8.5-14             0.8.5-16
                   haskell-js-jquery            3.3.1-722            3.3.1-726
                        haskell-json              0.10-69              0.10-70
                    haskell-json-ast            0.3.1-182            0.3.1-184
                 haskell-juicypixels              3.3.6-7              3.3.6-8
              haskell-kan-extensions             5.2.3-26             5.2.3-28
                        haskell-keys           3.12.3-157           3.12.3-159
                        haskell-knob             0.1.1-43             0.1.1-44
                    haskell-kvitable           1.0.0.0-34           1.0.0.0-36
         haskell-language-javascript           0.7.1.0-74           0.7.1.0-75
             haskell-language-python             0.5.8-71             0.5.8-72
             haskell-language-server           1.3.0.0-43           1.3.0.0-47
                    haskell-lattices              2.0.3-3              2.0.3-5
                        haskell-lens             5.0.1-54             5.0.1-56
                 haskell-lens-action              0.2.6-1              0.2.6-3
                  haskell-lens-aeson             1.1.2-13              1.1.3-1
                       haskell-libbf             0.6.2-50             0.6.2-51
                      haskell-libmpd          0.10.0.0-60          0.10.0.0-61
                     haskell-libyaml            0.1.2-177            0.1.2-179
                haskell-lifted-async          0.10.2.1-31          0.10.2.1-34
                 haskell-lifted-base         0.2.3.12-184         0.2.3.12-185
                 haskell-linear-base             0.1.0-31             0.1.0-33
                    haskell-listlike             4.7.6-14             4.7.6-15
              haskell-logging-facade            0.3.0-256            0.3.0-258
                      haskell-logict           0.7.1.0-86           0.7.1.0-88
                        haskell-loop            0.3.0-163            0.3.0-164
                         haskell-lsp           1.2.0.1-20           1.2.0.1-22
                    haskell-lsp-test          0.14.0.1-24          0.14.0.1-26
                   haskell-lsp-types           1.3.0.1-15           1.3.0.1-17
                        haskell-lsp0          0.24.0.0-69          0.24.0.0-71
                   haskell-lsp0-test          0.11.0.7-82          0.11.0.7-84
                  haskell-lsp0-types          0.24.0.0-67          0.24.0.0-69
                       haskell-lucid          2.9.12.1-55          2.9.12.1-57
                       haskell-lukko           0.1.1.3-50           0.1.1.3-52
                  haskell-lumberjack           1.0.0.1-35           1.0.0.1-37
              haskell-markdown-unlit             0.5.1-76             0.5.1-77
              haskell-math-functions           0.3.4.2-83           0.3.4.2-85
                  haskell-megaparsec             9.2.0-10             9.2.0-11
                      haskell-memory            0.16.0-34            0.16.0-35
                    haskell-memotrie           0.6.10-134           0.6.10-135
      haskell-mersenne-random-pure64           0.2.2.0-96           0.2.2.0-97
             haskell-microlens-aeson            2.3.1-149            2.3.1-151
          haskell-microlens-platform             0.4.2-77             0.4.2-79
                   haskell-microspec          0.2.1.3-135          0.2.1.3-136
                 haskell-microstache          1.0.1.2-104          1.0.1.2-106
                   haskell-mime-mail             0.5.1-50             0.5.1-51
                       haskell-mmark           0.0.7.3-63           0.0.7.3-65
                     haskell-mockery            0.3.5-334            0.3.5-337
                         haskell-mod           0.1.2.2-32           0.1.2.2-34
                  haskell-modern-uri           0.3.4.2-13           0.3.4.2-14
               haskell-monad-control           1.0.3.1-19           1.0.3.1-20
              haskell-monad-dijkstra          0.1.1.3-166          0.1.1.3-168
               haskell-monad-journal            0.8.1-186            0.8.1-187
                haskell-monad-logger           0.3.36-140           0.3.36-144
                  haskell-monad-memo             0.5.3-92             0.5.3-93
                   haskell-monad-par            0.3.5-136            0.3.5-137
            haskell-monad-par-extras            0.3.3-132            0.3.3-133
                 haskell-monadrandom             0.5.3-36             0.5.3-37
            haskell-mono-traversable          1.0.15.3-13          1.0.15.3-15
  haskell-mono-traversable-instances           0.1.1.0-46           0.1.1.0-48
           haskell-monoid-subclasses              1.1.2-8             1.1.2-10
                      haskell-mueval             0.9.3-98             0.9.3-99
                  haskell-multistate           0.8.0.3-95           0.8.0.3-96
                    haskell-mustache              2.3.2-5              2.3.2-9
          haskell-mutable-containers            0.3.4-170            0.3.4-172
                  haskell-mwc-random          0.15.0.2-26          0.15.0.2-27
                       haskell-mysql              0.2.1-2              0.2.1-3
                haskell-mysql-simple              0.4.7-6            0.4.7.1-1
                    haskell-nanospec            0.2.2-220            0.2.2-222
          haskell-neat-interpolation          0.5.1.2-177          0.5.1.2-181
                      haskell-nettle            0.3.0-187            0.3.0-188
                     haskell-network            3.1.2.5-4            3.1.2.5-5
                 haskell-network-bsd          2.8.1.0-122          2.8.1.0-123
          haskell-network-byte-order             0.1.6-95             0.1.6-96
                  haskell-network-ip          0.3.0.3-180          0.3.0.3-183
           haskell-network-multicast            0.3.2-124            0.3.2-125
       haskell-network-protocol-xmpp             0.4.10-2             0.4.10-3
                 haskell-network-run             0.2.4-37             0.2.4-38
              haskell-network-simple              0.4.5-2              0.4.5-3
                 haskell-network-uri           2.6.4.1-52           2.6.4.1-53
            haskell-newtype-generics              0.6.1-7              0.6.1-8
                haskell-non-negative            0.1.2-156            0.1.2-157
                       haskell-nonce            1.0.7-209            1.0.7-210
                   haskell-one-liner               2.0-37               2.0-39
          haskell-openpgp-asciiarmor            0.1.2-152            0.1.2-153
             haskell-openssl-streams          1.2.3.0-117          1.2.3.0-118
               haskell-opentelemetry             0.7.0-29             0.7.0-30
                haskell-optics-extra               0.4-55               0.4-57
        haskell-optparse-applicative         0.16.1.0-172         0.16.1.0-174
            haskell-optparse-generic              1.4.7-2              1.4.7-3
             haskell-optparse-simple           0.1.1.4-57           0.1.1.4-60
                      haskell-ormolu           0.2.0.0-26           0.2.0.0-28
                haskell-pandoc-types             1.22-118             1.22-120
                       haskell-pango         0.13.8.1-115         0.13.8.1-116
                      haskell-pantry           0.5.2.3-72           0.5.2.3-76
         haskell-parameterized-utils            2.1.4.0-1            2.1.4.0-4
                     haskell-parsers          0.12.10-189          0.12.10-191
                        haskell-path              0.9.1-3              0.9.1-5
                     haskell-path-io             1.6.3-36             1.6.3-38
                  haskell-pcre-heavy          1.0.0.2-206          1.0.0.2-207
                  haskell-pcre-light          0.4.1.0-146          0.4.1.0-147
                         haskell-pem            0.2.4-197            0.2.4-198
                  haskell-persistent          2.13.1.2-29          2.13.1.2-33
            haskell-persistent-mysql          2.13.0.1-78          2.13.0.1-83
       haskell-persistent-postgresql          2.13.0.3-69          2.13.0.3-73
               haskell-persistent-qq          2.12.0.1-74          2.12.0.1-78
           haskell-persistent-sqlite          2.13.0.3-68          2.13.0.3-72
             haskell-persistent-test          2.13.0.3-68          2.13.0.3-72
                haskell-pgp-wordlist          0.1.0.3-151          0.1.0.3-152
                       haskell-pipes            4.3.16-35            4.3.16-36
                  haskell-pipes-http            1.0.6-384            1.0.6-387
                     haskell-pointed             5.0.3-11             5.0.3-13
                    haskell-polysemy           1.6.0.0-25           1.6.0.0-26
           haskell-postgresql-binary          0.12.4.1-28          0.12.4.1-33
           haskell-postgresql-simple             0.6.4-51             0.6.4-53
               haskell-pretty-simple          4.0.0.0-119          4.0.0.0-121
               haskell-prettyprinter             1.7.1-15             1.7.1-17
 haskell-prettyprinter-ansi-terminal             1.1.3-17             1.1.3-19
haskell-prettyprinter-convert-ansi-wl-pprint     1.1.2-17             1.1.2-19
                   haskell-primitive           0.7.2.0-34           0.7.2.0-35
              haskell-primitive-addr           0.1.0.2-22           0.1.0.2-23
              haskell-process-extras            0.7.4-216            0.7.4-217
                 haskell-profunctors             5.6.2-57             5.6.2-58
            haskell-project-template          0.2.1.0-161          0.2.1.0-164
                   haskell-protolude            0.3.0-114            0.3.0-115
                    haskell-psqueues          0.2.7.2-140          0.2.7.2-141
                         haskell-ptr          0.16.8.1-22          0.16.8.1-26
                  haskell-quickcheck           2.14.2-240           2.14.2-243
       haskell-quickcheck-assertions            0.3.0-198            0.3.0-199
          haskell-quickcheck-classes           0.6.5.0-32           0.6.5.0-34
     haskell-quickcheck-classes-base           0.6.2.0-73           0.6.2.0-75
        haskell-quickcheck-instances          0.3.25.2-82          0.3.25.2-84
               haskell-quickcheck-io            0.2.0-404            0.2.0-407
             haskell-quickcheck-text           0.1.2.1-43           0.1.2.1-44
          haskell-quickcheck-unicode          1.0.1.0-155          1.0.1.0-156
                         haskell-ral               0.2-49               0.2-51
                      haskell-random             1.2.1-29             1.2.1-32
                   haskell-random-fu           0.2.7.7-97           0.2.7.7-98
              haskell-random-shuffle             0.0.4-97             0.0.4-98
               haskell-random-source          0.3.0.11-97          0.3.0.11-98
                 haskell-ranged-sets            0.4.0-145            0.4.0-146
                haskell-rank2classes             1.4.3-13             1.4.3-14
              haskell-raw-strings-qq              1.1-140              1.1-141
                      haskell-rebase          1.13.0.1-42          1.13.0.1-46
     haskell-record-dot-preprocessor             0.2.13-5             0.2.13-7
           haskell-recursion-schemes            5.2.2.2-4            5.2.2.2-6
                    haskell-reducers             3.12.4-6             3.12.4-8
                    haskell-refinery           0.4.0.0-30           0.4.0.0-32
                  haskell-reflection            2.1.6-113            2.1.6-114
           haskell-regex-applicative            0.3.4-110            0.3.4-111
      haskell-regex-applicative-text          0.1.0.1-130          0.1.0.1-131
           haskell-regex-compat-tdfa          0.95.1.4-61          0.95.1.4-62
                  haskell-regex-tdfa           1.3.1.1-27           1.3.1.1-28
            haskell-reinterpret-cast            0.1.0-163            0.1.0-164
                      haskell-relude          0.7.0.0-127          0.7.0.0-130
                         haskell-req             3.9.1-56             3.9.1-60
                        haskell-rere               0.2-54               0.2-56
                    haskell-rerebase          1.13.0.1-42          1.13.0.1-46
                      haskell-resolv          0.1.2.0-117          0.1.2.0-118
               haskell-resource-pool          0.2.3.2-213          0.2.3.2-214
                   haskell-resourcet           1.2.4.3-19           1.2.4.3-20
                      haskell-retrie           1.0.0.0-34           1.0.0.0-36
                       haskell-retry           0.9.0.0-28           0.9.0.0-30
                         haskell-rio          0.1.21.0-24          0.1.21.0-26
                 haskell-rio-orphans           0.1.2.0-71           0.1.2.0-75
             haskell-rio-prettyprint          0.1.1.0-160          0.1.1.0-162
            haskell-rope-utf16-splay           0.3.2.0-54           0.3.2.0-55
                         haskell-rsa            2.4.1-137            2.4.1-138
                        haskell-rvar           0.2.0.6-97           0.2.0.6-98
             haskell-safe-exceptions           0.1.7.2-22           0.1.7.2-23
                    haskell-safecopy          0.10.4.2-67          0.10.4.2-70
                       haskell-sandi              0.5-267              0.5-269
                         haskell-say          0.1.0.1-133          0.1.0.1-134
                         haskell-sbv              8.16-29              8.16-31
                  haskell-scientific           0.3.7.0-30           0.3.7.0-31
                      haskell-scotty             0.12-204             0.12-208
                   haskell-securemem           0.1.10-199           0.1.10-200
                   haskell-selective             0.4.2-51             0.4.2-53
                   haskell-semialign            1.2.0.1-5            1.2.0.1-7
               haskell-semigroupoids             5.3.6-12             5.3.6-14
                   haskell-semirings               0.6-22               0.6-24
                   haskell-serialise            0.2.4.0-6            0.2.4.0-8
                     haskell-servant            0.18.3-31            0.18.3-33
              haskell-servant-client            0.18.3-62            0.18.3-66
         haskell-servant-client-core            0.18.3-37            0.18.3-39
              haskell-servant-server            0.18.3-60            0.18.3-64
             haskell-servant-swagger           1.1.10-202           1.1.10-205
                       haskell-shake            0.19.5-63            0.19.5-67
                 haskell-shakespeare           2.0.25-140           2.0.25-142
                haskell-shell-escape            0.2.0-117            0.2.0-118
                    haskell-shellmet           0.0.4.0-42           0.0.4.0-43
                      haskell-shelly            1.9.0-113            1.9.0-115
        haskell-should-not-typecheck            2.1.0-179            2.1.0-180
                        haskell-show               0.6-64               0.6-65
             haskell-simple-sendfile           0.2.30-229           0.2.30-232
                 haskell-skylighting              0.11-44              0.11-47
            haskell-skylighting-core              0.11-46              0.11-49
                  haskell-smallcheck            1.2.1-104            1.2.1-106
                   haskell-snap-core          1.0.4.2-189          1.0.4.2-191
                 haskell-snap-server          1.1.2.0-237          1.1.2.0-241
                       haskell-socks            0.6.1-144            0.6.1-145
                   haskell-sourcemap           0.1.6.1-45           0.1.6.1-47
                        haskell-spdx          1.0.0.2-116          1.0.0.2-117
              haskell-special-values          0.1.0.0-119          0.1.0.0-120
                       haskell-split          0.2.3.4-162          0.2.3.4-163
                    haskell-splitmix           0.1.0.4-12           0.1.0.4-14
               haskell-sqlite-simple          0.4.18.0-61          0.4.18.0-62
                    haskell-src-exts           1.23.1-117           1.23.1-118
               haskell-src-exts-util            0.2.5-179            0.2.5-181
                    haskell-src-meta             0.8.7-52             0.8.7-53
                  haskell-statistics         0.15.2.0-202         0.15.2.0-205
                haskell-stmonadtrans             0.4.6-15             0.4.6-16
            haskell-storable-complex          0.2.3.0-158          0.2.3.0-159
             haskell-storable-record             0.0.6-19             0.0.6-20
              haskell-storable-tuple          0.0.3.3-187          0.0.3.3-188
              haskell-storablevector         0.2.13.1-111         0.2.13.1-112
                       haskell-store            0.7.12-29            0.7.12-31
                  haskell-store-core           0.4.4.4-82           0.4.4.4-83
                      haskell-stream           0.4.7.2-43           0.4.7.2-44
           haskell-streaming-commons          0.2.2.1-112            0.2.2.2-1
                     haskell-streams               3.3-47               3.3-49
                      haskell-strict           0.4.0.1-86           0.4.0.1-87
                 haskell-strict-list             0.1.6-18             0.1.6-22
          haskell-string-conversions           0.4.0.1-87           0.4.0.1-88
                   haskell-string-qq            0.0.4-127            0.0.4-128
               haskell-stringbuilder            0.5.1-255            0.5.1-257
                  haskell-structured             0.1.1-13             0.1.1-15
                     haskell-success            0.2.6-193            0.2.6-194
                    haskell-summoner          2.0.1.1-233          2.0.1.1-237
                haskell-summoner-tui          2.0.1.1-257          2.0.1.1-261
                 haskell-svg-builder             0.1.1-45             0.1.1-47
                    haskell-swagger2             2.6.1-38             2.6.1-40
                         haskell-syb           0.7.2.1-91           0.7.2.1-93
               haskell-system-fileio         0.3.16.4-158         0.3.16.4-159
             haskell-system-filepath           0.4.14-163           0.4.14-164
                     haskell-tagsoup           0.14.8-143           0.14.8-144
           haskell-tagstream-conduit            0.5.6-180            0.5.6-183
        haskell-tamarin-prover-sapic             1.6.1-23             1.6.1-25
         haskell-tamarin-prover-term             1.6.1-18             1.6.1-19
       haskell-tamarin-prover-theory             1.6.1-23             1.6.1-25
        haskell-tamarin-prover-utils             1.6.1-17             1.6.1-18
                         haskell-tar           0.5.1.1-89           0.5.1.1-90
                 haskell-tar-conduit            0.3.2-249            0.3.2-252
                       haskell-tasty             1.4.2-41            1.4.2.1-3
               haskell-tasty-ant-xml             1.1.8-48             1.1.8-49
             haskell-tasty-checklist           1.0.3.0-25           1.0.3.0-28
              haskell-tasty-discover            4.2.2-115            4.2.2-117
      haskell-tasty-expected-failure           0.12.3-109           0.12.3-112
                haskell-tasty-golden            2.3.4-115            2.3.4-116
              haskell-tasty-hedgehog           1.1.0.0-69           1.1.0.0-73
                 haskell-tasty-hspec               1.2-30               1.2-31
                 haskell-tasty-hunit         0.10.0.3-236         0.10.0.3-238
    haskell-tasty-inspection-testing               0.1-28               0.1-30
                   haskell-tasty-kat             0.0.3-86             0.0.3-87
                   haskell-tasty-lua           0.2.3.2-97          0.2.3.2-100
            haskell-tasty-quickcheck             0.10.2-8            0.10.2-10
                 haskell-tasty-rerun            1.1.18-86            1.1.18-87
                haskell-tasty-silver             3.3.1-11             3.3.1-12
            haskell-tasty-smallcheck            0.8.2-207            0.8.2-209
                 haskell-tasty-sugar           1.1.1.0-39           1.1.1.0-42
                    haskell-tasty-th            0.1.7-228            0.1.7-229
                     haskell-tdigest           0.2.1.1-76           0.2.1.1-78
                   haskell-temporary              1.3-324              1.3-327
              haskell-test-framework          0.8.2.0-369          0.8.2.0-372
        haskell-test-framework-hunit          0.3.0.2-352          0.3.0.2-354
    haskell-test-framework-leancheck             0.0.4-23             0.0.4-24
  haskell-test-framework-quickcheck2          0.3.0.5-350          0.3.0.5-353
   haskell-test-framework-smallcheck              0.2-173              0.2-174
           haskell-test-framework-th            0.2.4-147            0.2.4-148
                    haskell-test-lib               0.3-27               0.3-28
                     haskell-texmath          0.12.3.1-24          0.12.3.1-26
                haskell-text-builder           0.6.6.3-17           0.6.6.3-21
            haskell-text-conversions             0.3.1-99            0.3.1-100
                 haskell-text-latin1            0.3.1-129            0.3.1-130
             haskell-text-manipulate           0.3.0.0-81           0.3.0.0-82
                haskell-text-metrics             0.3.1-16             0.3.1-17
                haskell-text-printer           0.5.0.2-10           0.5.0.2-11
                  haskell-text-short             0.1.4-12             0.1.4-14
                   haskell-text-show             3.9.1-11             3.9.1-13
                 haskell-text-zipper              0.11-67              0.11-68
                   haskell-tf-random              0.5-402              0.5-406
                   haskell-th-compat             0.1.3-14             0.1.3-15
                  haskell-th-desugar              1.12-49              1.12-50
                      haskell-th-env           0.1.0.2-63           0.1.0.2-64
              haskell-th-expand-syns            0.4.9.0-1            0.4.9.0-2
                   haskell-th-extras           0.0.0.4-65           0.0.0.4-66
           haskell-th-lift-instances             0.1.19-3             0.1.19-4
                  haskell-th-orphans           0.13.12-14           0.13.12-15
               haskell-th-reify-many            0.1.10-17            0.1.10-18
                haskell-th-utilities           0.2.4.3-42           0.2.4.3-43
                       haskell-these          1.1.1.1-113          1.1.1.1-114
                       haskell-tidal             1.7.8-27             1.7.8-28
                 haskell-time-compat           1.9.6.1-14           1.9.6.1-15
                haskell-time-manager            0.0.0-197            0.0.0-199
                         haskell-tls              1.5.6-1              1.5.6-2
         haskell-tls-session-manager            0.0.4-201            0.0.4-203
                     haskell-tomland           1.3.3.0-55           1.3.3.0-59
                   haskell-topograph           1.0.0.1-37           1.0.0.1-38
                     haskell-torrent        10000.1.1-140        10000.1.1-141
           haskell-transformers-base             0.4.6-19             0.4.6-20
                   haskell-tree-diff             0.2.1-19             0.2.1-21
                    haskell-trifecta              2.1.2-4              2.1.2-6
                      haskell-turtle             1.5.23-6             1.5.23-9
                 haskell-type-errors          0.2.0.0-139          0.2.0.0-140
          haskell-type-errors-pretty           0.0.1.2-20           0.0.1.2-21
               haskell-typed-process            0.2.8.0-3            0.2.8.0-4
                          haskell-tz           0.1.3.5-35           0.1.3.5-36
                      haskell-tzdata    0.2.20201021.0-91    0.2.20201021.0-92
                  haskell-unagi-chan            0.4.1.4-1            0.4.1.4-2
           haskell-unicode-collation            0.1.3.1-9           0.1.3.1-10
                haskell-unicode-show            0.1.1.0-2            0.1.1.0-3
          haskell-unicode-transforms              0.4.0-1              0.4.0-2
                    haskell-uniplate            1.6.13-87            1.6.13-89
               haskell-universe-base             1.1.3-10             1.1.3-11
  haskell-universe-reverse-instances             1.1.1-66             1.1.1-67
                   haskell-unix-time            0.4.7-145            0.4.7-146
                   haskell-unixutils            1.54.2-30            1.54.2-31
                    haskell-unliftio            0.2.20-16            0.2.20-17
        haskell-unordered-containers          0.2.14.0-30           0.2.15.0-1
              haskell-uri-bytestring           0.3.3.1-33           0.3.3.1-35
                  haskell-uri-encode          1.5.0.7-126          1.5.0.7-127
                         haskell-url             2.1.3-82             2.1.3-83
                 haskell-utf8-string             1.0.2-67             1.0.2-68
                  haskell-utility-ht            0.0.16-43            0.0.16-44
                        haskell-uuid            1.3.15-38            1.3.15-39
                  haskell-uuid-types             1.0.5-34             1.0.5-35
        haskell-validation-selective           0.1.0.1-50           0.1.0.1-52
                    haskell-validity           0.12.0.0-2           0.12.0.0-3
                       haskell-vault           0.3.1.5-50           0.3.1.5-52
                         haskell-vec               0.4-49               0.4-51
                      haskell-vector          0.12.3.1-22          0.12.3.1-23
           haskell-vector-algorithms           0.8.0.4-82           0.8.0.4-83
     haskell-vector-binary-instances           0.2.5.2-35           0.2.5.2-36
              haskell-vector-builder           0.3.8.2-40           0.3.8.2-44
            haskell-vector-instances              3.4-321              3.4-323
                haskell-vector-sized             1.5.0-19             1.5.0-21
             haskell-vector-th-unbox             0.2.2-16             0.2.2-17
                    haskell-versions             5.0.0-35              5.0.1-1
                        haskell-void            0.7.3-120            0.7.3-121
                         haskell-vty              5.33-54              5.33-55
                         haskell-wai             3.2.3-81             3.2.3-83
              haskell-wai-app-static          3.1.7.2-257          3.1.7.2-261
                 haskell-wai-conduit          3.0.0.4-375          3.0.0.4-377
                    haskell-wai-cors            0.2.7-196            0.2.7-198
                   haskell-wai-extra             3.1.7-38             3.1.7-46
          haskell-wai-handler-launch          3.0.3.1-336          3.0.3.1-340
                  haskell-wai-logger             2.3.7-14             2.3.7-22
       haskell-wai-middleware-static             0.9.1-20             0.9.1-24
              haskell-wai-websockets          3.0.1.2-299          3.0.1.2-302
                        haskell-warp             3.3.18-9            3.3.18-13
                    haskell-warp-tls             3.3.2-26             3.3.2-30
                  haskell-websockets           0.12.7.3-4           0.12.7.3-6
                       haskell-weigh           0.0.16-132           0.0.16-133
                       haskell-what4             1.2.1-54             1.2.1-59
               haskell-with-location            0.1.0-181            0.1.0-182
                   haskell-with-utf8            1.0.2.3-7            1.0.2.3-9
         haskell-wl-pprint-annotated          0.1.0.1-157          0.1.0.1-158
            haskell-wl-pprint-extras          3.5.0.5-274          3.5.0.5-276
          haskell-wl-pprint-terminfo          3.7.1.4-274          3.7.1.4-276
                   haskell-word-wrap               0.5-11               0.5-12
                        haskell-wreq          0.5.3.3-121          0.5.3.3-125
                     haskell-x11-xft            0.3.1-191            0.3.1-192
                        haskell-x509            1.7.5-177            1.7.5-178
                  haskell-x509-store            1.6.7-176            1.6.7-177
                 haskell-x509-system            1.6.6-244            1.6.6-245
             haskell-x509-validation           1.6.11-176           1.6.11-177
                      haskell-xcffib            0.11.1-97            0.11.1-99
                 haskell-xml-conduit           1.9.1.1-60           1.9.1.1-63
                  haskell-xml-hamlet          0.5.0.1-300          0.5.0.1-303
                haskell-xss-sanitize             0.3.7-14             0.3.7-15
                        haskell-yaml          0.11.7.0-14          0.11.7.0-16
                       haskell-yesod           1.6.1.2-77           1.6.1.2-81
                  haskell-yesod-auth          1.6.10.4-30          1.6.10.4-34
                  haskell-yesod-core          1.6.21.0-57          1.6.21.0-61
                  haskell-yesod-form            1.7.0-110            1.7.0-114
            haskell-yesod-persistent           1.6.0.7-96          1.6.0.7-100
                haskell-yesod-static          1.6.1.0-343          1.6.1.0-347
                  haskell-yesod-test           1.6.12-219           1.6.12-223
                        haskell-zenc             0.1.2-30             0.1.2-32
                       haskell-zinza               0.2-30               0.2-32
                 haskell-zip-archive            0.4.1-149            0.4.1-150
                        haskell-zlib           0.6.2.3-50           0.6.2.3-51
               haskell-zlib-bindings           0.1.1.5-74           0.1.1.5-75
                            hasktags           0.71.2-198           0.71.2-200
                                haxe              4.2.4-1              4.2.4-2
                           hedgewars            1.0.0-234            1.0.0-236
                            hiawatha              10.12-1              10.12-2
                             hindent             5.3.2-95             5.3.2-97
                             hledger            1.22.2-53            1.22.2-56
                        hledger-iadd            1.3.15-56            1.3.15-59
                          hledger-ui            1.22.2-56            1.22.2-60
                         hledger-web            1.22.2-69            1.22.2-73
                               hlint             3.3.1-43             3.3.1-45
                              hoogle          5.0.18.2-31          5.0.18.2-35
                      hopenpgp-tools           0.23.6-170           0.23.6-174
                          ibus-anthy             1.5.13-2             1.5.14-1
                               idris            1.3.3-294            1.3.3-298
     intellij-idea-community-edition           4:2021.3-1         4:2021.3.1-1
                             jenkins              2.326-1              2.327-1
                                 k9s            0.25.16-1            0.25.18-1
                               kicad             5.1.10-4              6.0.0-2
                    kicad-library-3d             5.1.10-1              6.0.0-2
                       kicad-library             5.1.10-1              6.0.0-2
                              kotlin              1.6.0-1             1.6.10-1
                      kube-apiserver             1.22.4-1             1.23.1-1
             kube-controller-manager             1.22.4-1             1.23.1-1
                          kube-proxy             1.22.4-1             1.23.1-1
                      kube-scheduler             1.22.4-1             1.23.1-1
                             kubeadm             1.22.4-1             1.23.1-1
                             kubectl             1.22.4-1             1.23.1-1
                             kubelet             1.22.4-1             1.23.1-1
                            libdwarf           20210528-1            1:0.3.1-1
              libperconaserverclient          8.0.26_16-4          8.0.26_16-5
                             libpoly             0.1.10-1             0.1.11-1
                    libretro-dolphin              33004-1              33004-2
                          libsavitar             4.11.0-3             4.12.0-1
                           libtg_owt     0.git9.d5c3d43-3    0.git10.6708e0d-1
                              libuhd            4.1.0.1-5            4.1.0.5-1
                         libutf8proc              2.6.1-1              2.7.0-1
                                lmms              1.2.2-6              1.2.2-7
                           lua-bit32       5.3.5.1_0.10-1       5.3.5.1_0.10-3
                       lua-cassowary              2.3.1-2              2.3.1-3
                         lua-cliargs                3.0-6                3.0-7
                           lua-cosmo           16.06.04-5           16.06.04-6
                       lua-linenoise                0.9-6                0.9-7
                         lua-luaepnf                0.3-7                0.3-8
                         lua-luautf8              0.1.3-2              0.1.3-3
                        lua-mediator              1.1.2-5              1.1.2-6
                          lua-system              0.2.1-6              0.2.1-7
                            lua-term                0.7-5                0.7-7
                         lua51-bit32       5.3.5.1_0.10-1       5.3.5.1_0.10-3
                     lua51-cassowary              2.3.1-2              2.3.1-3
                       lua51-cliargs                3.0-6                3.0-7
                         lua51-cosmo           16.06.04-5           16.06.04-6
                     lua51-linenoise                0.9-6                0.9-7
                       lua51-luaepnf                0.3-7                0.3-8
                       lua51-luautf8              0.1.3-2              0.1.3-3
                      lua51-mediator              1.1.2-5              1.1.2-6
                        lua51-system              0.2.1-6              0.2.1-7
                          lua51-term                0.7-5                0.7-7
                         lua52-bit32       5.3.5.1_0.10-1       5.3.5.1_0.10-3
                     lua52-cassowary              2.3.1-2              2.3.1-3
                       lua52-cliargs                3.0-6                3.0-7
                         lua52-cosmo           16.06.04-5           16.06.04-6
                     lua52-linenoise                0.9-6                0.9-7
                       lua52-luaepnf                0.3-7                0.3-8
                       lua52-luautf8              0.1.3-2              0.1.3-3
                      lua52-mediator              1.1.2-5              1.1.2-6
                        lua52-system              0.2.1-6              0.2.1-7
                          lua52-term                0.7-5                0.7-7
                         lua53-bit32       5.3.5.1_0.10-1       5.3.5.1_0.10-3
                     lua53-cassowary              2.3.1-2              2.3.1-3
                       lua53-cliargs                3.0-6                3.0-7
                         lua53-cosmo           16.06.04-5           16.06.04-6
                     lua53-linenoise                0.9-6                0.9-7
                       lua53-luaepnf                0.3-7                0.3-8
                       lua53-luautf8              0.1.3-2              0.1.3-3
                      lua53-mediator              1.1.2-5              1.1.2-6
                        lua53-system              0.2.1-6              0.2.1-7
                          lua53-term                0.7-5                0.7-7
                                lvtk              1.2.0-2              1.2.0-3
                                 mac               6.14-1               7.22-1
                                mame              0.238-1              0.239-1
                          mame-tools              0.238-1              0.239-1
                              marked              3.0.6-1              3.0.7-1
                             marsyas              0.5.0-8              0.5.0-9
                             mbedtls             2.27.0-1             2.28.0-1
                       mediastreamer             5.0.49-1             5.0.58-1
                          misfortune          0.1.1.2-102          0.1.1.2-103
                       mod_passenger             6.0.12-2             6.0.12-3
                                neko              2.3.0-5              2.3.0-6
               netfilter-fullconenat      r73.0cf3b48-171      r73.0cf3b48-172
                             nethack              3.6.6-1              3.6.6-2
                            newsboat               2.25-1               2.26-1
                       nginx-mod-njs              0.7.0-2              0.7.1-1
                 nginx-mod-passenger             6.0.12-2             6.0.12-3
                              nikola              8.1.3-3              8.2.0-1
                             nushell             0.41.0-1             0.42.0-1
                          obs-studio             27.1.3-2             27.1.3-3
                        openapi-diff              2.0.0-1              2.0.1-1
                                ortp             5.0.49-1             5.0.58-1
                   otf-cascadia-code            2110.31-1            2111.01-1
                              pandoc            2.14.1-77            2.14.1-81
                     pandoc-crossref          0.3.12.0-91          0.3.12.0-95
                           passenger             6.0.12-2             6.0.12-3
                             pcurses                  5-4                  5-5
                      percona-server          8.0.26_16-4          8.0.26_16-5
              percona-server-clients          8.0.26_16-4          8.0.26_16-5
                           plan9port           20210527-1           20211019-1
                           postgrest             8.0.0-63             8.0.0-70
                               pound              3.0.2-1              3.0.2-2
                                ptex              2.4.1-2              2.4.1-3
                             puzzles           20200524-1           20211212-1
                            pybind11              2.8.1-3              2.9.0-1
           pycharm-community-edition           2021.2.3-2           2021.3.1-1
                             pyright            1.1.200-1            1.1.202-1
                      python-aiogram               2.17-1             2.17.1-1
                         python-amqp              5.0.8-1              5.0.9-1
                        python-baron               0.10-1             0.10.1-1
             python-binary-memcached             0.30.1-3             0.31.0-1
                    python-cx-freeze              6.8.2-1              6.8.3-1
              python-designateclient              4.3.0-2              4.4.0-1
                       python-gevent             21.8.0-4            21.12.0-1
                       python-hunter              3.3.8-2              3.4.0-1
                     python-identify              2.3.5-3              2.4.0-1
                        python-janus              0.6.2-3              0.7.0-1
            python-jupyterlab_server             2.10.1-1             2.10.2-1
                       python-kajiki              0.8.3-3              0.9.0-1
                        python-kombu              5.2.2-1              5.2.3-1
                   python-kubernetes            18.20.0-2            20.13.0-1
                    python-libcharon             4.11.0-2             4.12.0-1
                       python-mocket             3.10.1-1             3.10.2-1
                         python-nltk              3.6.6-1              3.6.7-1
                 python-phonenumbers            8.12.39-1            8.12.40-1
                      python-portend              3.0.0-3              3.1.0-1
                     python-psycopg2              2.9.2-3              2.9.3-1
                       python-pygame              2.1.1-1              2.1.2-1
                      python-pymongo             3.12.1-3             3.12.2-1
                     python-pynest2d             4.10.0-3             4.12.0-1
                       python-pyphen             0.11.0-3             0.12.0-1
                python-pytest-django              4.4.0-3              4.5.0-1
     python-pytest-helpers-namespace          2021.4.29-3         2021.12.29-1
                 python-pytest-httpx             0.15.0-3             0.16.0-1
                      python-pytorch             1.10.0-7             1.10.1-1
                 python-pytorch-cuda             1.10.0-7             1.10.1-1
                  python-ruamel-yaml            0.17.17-3            0.17.18-1
         python-show-in-file-manager              1.1.1-1              1.1.2-1
       python-sphinxcontrib-spelling              7.3.0-2              7.3.1-1
                          python-tox             3.24.4-4             3.24.5-1
            python-typing_extensions           3.10.0.2-4              4.0.1-1
                            radicale              3.0.6-5              3.1.0-1
                              rclone             1.57.0-1             1.57.0-2
                    rebuild-detector              4.2.0-1              4.4.1-1
                           retroarch             1.9.14-1             1.9.14-2
                                root           6.24.06-11           6.24.06-12
                           root-cuda           6.24.06-11           6.24.06-12
                          ruby-cairo             1.17.5-3             1.17.5-6
                       ruby-zeitwerk              2.5.1-1              2.5.2-1
                           seamonkey          2.53.10.1-1          2.53.10.2-1
                          serverless             2.69.1-1             2.70.0-1
                   shadowsocks-libev              3.3.5-3              3.3.5-4
                          shellcheck            0.7.2-125            0.7.2-129
                              simavr                1.7-1                1.7-2
                               spike              1.0.0-2              1.1.0-1
                              srslte           20.04.2-10           20.04.2-11
                         srslte-avx2           20.04.2-10           20.04.2-11
                               stack             2.7.3-89             2.7.3-95
                          stone-soup             0.27.1-1             0.27.1-3
                             stunnel               5.60-2               5.61-1
                     stylish-haskell          0.12.2.0-99         0.12.2.0-101
                              stylus             0.55.0-1             0.56.0-1
                          supervisor              4.2.2-2              4.2.3-1
                      tamarin-prover             1.6.1-49             1.6.1-53
                             taskell            1.11.4-46            1.11.4-50
                    telegram-desktop              3.3.0-1              3.4.0-1
                         ttc-iosevka             11.2.0-1             11.2.4-1
                    ttc-iosevka-aile             11.2.0-1             11.2.4-1
                   ttc-iosevka-curly             11.2.0-1             11.2.4-1
              ttc-iosevka-curly-slab             11.2.0-1             11.2.4-1
                  ttc-iosevka-etoile             11.2.0-1             11.2.4-1
                    ttc-iosevka-slab             11.2.0-1             11.2.4-1
                    ttc-iosevka-ss01             11.2.0-1             11.2.4-1
                    ttc-iosevka-ss02             11.2.0-1             11.2.4-1
                    ttc-iosevka-ss03             11.2.0-1             11.2.4-1
                    ttc-iosevka-ss04             11.2.0-1             11.2.4-1
                    ttc-iosevka-ss05             11.2.0-1             11.2.4-1
                    ttc-iosevka-ss06             11.2.0-1             11.2.4-1
                    ttc-iosevka-ss07             11.2.0-1             11.2.4-1
                    ttc-iosevka-ss08             11.2.0-1             11.2.4-1
                    ttc-iosevka-ss09             11.2.0-1             11.2.4-1
                    ttc-iosevka-ss10             11.2.0-1             11.2.4-1
                    ttc-iosevka-ss11             11.2.0-1             11.2.4-1
                    ttc-iosevka-ss12             11.2.0-1             11.2.4-1
                    ttc-iosevka-ss13             11.2.0-1             11.2.4-1
                    ttc-iosevka-ss14             11.2.0-1             11.2.4-1
                    ttc-iosevka-ss15             11.2.0-1             11.2.4-1
                    ttc-iosevka-ss16             11.2.0-1             11.2.4-1
                    ttc-iosevka-ss17             11.2.0-1             11.2.4-1
                    ttc-iosevka-ss18             11.2.0-1             11.2.4-1
                   ttf-cascadia-code            2110.31-1            2111.01-1
                   ttf-sarasa-gothic             0.35.5-1             0.35.7-1
                 ukui-control-center              3.0.2-1              3.0.4-1
                             uranium             4.11.0-5             4.12.0-1
                                uusi           0.4.2.0-27           0.4.2.0-28
         v2ray-domain-list-community     20211218145115-1     20211228022859-1
                         v2ray-geoip       202112160030-1       202112230031-1
                                vice                3.5-1              3.6.0-1
                       wireshark-cli              3.6.0-1              3.6.1-2
                        wireshark-qt              3.6.0-1              3.6.1-2
                 woff2-cascadia-code            2110.31-1            2111.01-1
                            xandikos              0.2.6-2              0.2.7-1
                              xmobar              0.39-41              0.39-46
                              xmonad             0.15-159             0.15-160
                      xmonad-contrib             0.16-139             0.16-140
                        xmonad-utils          0.1.3.3-164          0.1.3.3-165
                              xrootd              5.3.2-2              5.4.0-1
                                yapf             0.31.0-3             0.32.0-1
                               yices              2.6.2-2              2.6.3-1
                                  fq                    -              0.0.2-2
                         lua-inifile                    -                1.0-2
                             lua-lub                    -              1.1.0-5
                            lua-yaml                    -              1.1.2-5
                       lua51-inifile                    -                1.0-2
                           lua51-lub                    -              1.1.0-5
                          lua51-yaml                    -              1.1.2-5
                       lua52-inifile                    -                1.0-2
                           lua52-lub                    -              1.1.0-5
                          lua52-yaml                    -              1.1.2-5
                       lua53-inifile                    -                1.0-2
                           lua53-lub                    -              1.1.0-5
                          lua53-yaml                    -              1.1.2-5
                                 mvt                    -              1.4.1-2
                    python-adb-shell                    -              0.4.2-1
                    python-iosbackup                    -            0.9.921-2
            python-nskeyedunarchiver                    -                1.5-2
                          python-tld                    -             0.12.6-1
                      python-ukkonen                    -              1.0.1-1


:: Different overlay package(s) in repository core x86_64

-------------------------------------------------------------------------------
                             PACKAGE           2021-12-28           2021-12-31
-------------------------------------------------------------------------------
                            linux414           4.14.259-1           4.14.260-1
                    linux414-headers           4.14.259-1           4.14.260-1
                            linux419           4.19.222-1           4.19.223-1
                    linux419-headers           4.19.222-1           4.19.223-1
                             linux44            4.4.296-1            4.4.297-1
                     linux44-headers            4.4.296-1            4.4.297-1
                             linux49            4.9.294-1            4.9.295-1
                     linux49-headers            4.9.294-1            4.9.295-1
                            linux510            5.10.88-1            5.10.89-1
                    linux510-headers            5.10.88-1            5.10.89-1
                            linux515            5.15.11-1            5.15.12-1
                    linux515-headers            5.15.11-1            5.15.12-1
                             linux54            5.4.168-1            5.4.169-1
                     linux54-headers            5.4.168-1            5.4.169-1
                             systemd                250-4                250-5
                        systemd-libs                250-4                250-5
                  systemd-resolvconf                250-4                250-5
                  systemd-sysvcompat                250-4                250-5


:: Different sync package(s) in repository core x86_64

-------------------------------------------------------------------------------
                             PACKAGE           2021-12-28           2021-12-31
-------------------------------------------------------------------------------
                          debuginfod              0.186-1              0.186-2
                            elfutils              0.186-1              0.186-2
                              libelf              0.186-1              0.186-2
                       libmicrohttpd             0.9.74-1             0.9.75-1
                             minizip           1:1.2.11-4           1:1.2.11-5
                                zlib           1:1.2.11-4           1:1.2.11-5
                                zstd              1.5.0-1              1.5.1-2


:: Different overlay package(s) in repository extra x86_64

-------------------------------------------------------------------------------
                             PACKAGE           2021-12-28           2021-12-31
-------------------------------------------------------------------------------
             calamares-git 3.2.50.r10389.fb630d722-2 3.2.50.r10420.ba0bcc8cd-1
                  linux414-acpi_call              1.2.2-3              1.2.2-4
                   linux414-bbswitch              0.8-233              0.8-234
                linux414-broadcom-wl     6.30.223.271-234     6.30.223.271-235
                linux414-ndiswrapper              1.63-83              1.63-84
               linux414-nvidia-390xx            390.147-2            390.147-3
               linux414-nvidia-470xx             470.94-3             470.94-4
                     linux414-nvidia             495.46-3             495.46-4
                   linux414-nvidiabl             0.88-233             0.88-234
                      linux414-r8168          8.049.02-22          8.049.02-23
                  linux414-rt3562sta       2.4.1.1_r4-229       2.4.1.1_r4-230
                   linux414-tp_smapi             0.43-125             0.43-126
                linux414-vhba-module           20211023-6           20211023-7
    linux414-virtualbox-host-modules             6.1.30-5             6.1.30-6
                        linux414-zfs             2.1.1-14             2.1.1-15
                  linux419-acpi_call              1.2.2-3              1.2.2-4
                   linux419-bbswitch              0.8-216              0.8-217
                linux419-broadcom-wl     6.30.223.271-216     6.30.223.271-217
                linux419-ndiswrapper             1.63-106             1.63-107
               linux419-nvidia-390xx            390.147-2            390.147-3
               linux419-nvidia-470xx             470.94-3             470.94-4
                     linux419-nvidia             495.46-3             495.46-4
                   linux419-nvidiabl             0.88-215             0.88-216
                      linux419-r8168          8.049.02-27          8.049.02-28
                  linux419-rtl8723bu           20211104-6           20211104-7
                   linux419-tp_smapi             0.43-165             0.43-166
                linux419-vhba-module           20211023-8           20211023-9
    linux419-virtualbox-host-modules             6.1.30-6             6.1.30-7
                        linux419-zfs             2.1.1-17             2.1.1-18
                   linux44-acpi_call              1.2.2-3              1.2.2-4
                    linux44-bbswitch              0.8-228              0.8-229
                 linux44-broadcom-wl     6.30.223.271-199     6.30.223.271-200
                 linux44-ndiswrapper              1.63-76              1.63-77
                linux44-nvidia-390xx            390.147-2            390.147-3
                linux44-nvidia-470xx             470.94-3             470.94-4
                      linux44-nvidia             495.46-3             495.46-4
                    linux44-nvidiabl             0.88-228             0.88-229
                       linux44-r8168          8.049.02-23          8.049.02-24
                   linux44-rt3562sta       2.4.1.1_r4-185       2.4.1.1_r4-186
                   linux44-rtl8723bu           20211104-5           20211104-6
                    linux44-tp_smapi             0.43-107             0.43-108
                 linux44-vhba-module           20211023-6           20211023-7
     linux44-virtualbox-host-modules             6.1.30-5             6.1.30-6
                         linux44-zfs             2.1.1-14             2.1.1-15
                   linux49-acpi_call              1.2.2-3              1.2.2-4
                    linux49-bbswitch              0.8-240              0.8-241
                 linux49-broadcom-wl     6.30.223.271-241     6.30.223.271-242
                 linux49-ndiswrapper              1.63-74              1.63-75
                linux49-nvidia-390xx            390.147-2            390.147-3
                linux49-nvidia-470xx             470.94-3             470.94-4
                      linux49-nvidia             495.46-3             495.46-4
                    linux49-nvidiabl             0.88-240             0.88-241
                       linux49-r8168          8.049.02-21          8.049.02-22
                   linux49-rt3562sta       2.4.1.1_r4-224       2.4.1.1_r4-225
                   linux49-rtl8723bu           20211104-5           20211104-6
                    linux49-tp_smapi             0.43-108             0.43-109
                 linux49-vhba-module           20211023-6           20211023-7
     linux49-virtualbox-host-modules             6.1.30-5             6.1.30-6
                         linux49-zfs             2.1.1-13             2.1.1-14
                  linux510-acpi_call              1.2.2-3              1.2.2-4
                   linux510-bbswitch              0.8-104              0.8-105
                linux510-broadcom-wl     6.30.223.271-106     6.30.223.271-107
               linux510-nvidia-390xx            390.147-2            390.147-3
               linux510-nvidia-470xx             470.94-5             470.94-6
                     linux510-nvidia             495.46-5             495.46-6
                      linux510-r8168          8.049.02-41          8.049.02-42
                  linux510-rtl8723bu          20211104-10          20211104-11
                   linux510-tp_smapi             0.43-104             0.43-105
                linux510-vhba-module          20211023-12          20211023-13
    linux510-virtualbox-host-modules             6.1.30-8             6.1.30-9
                        linux510-zfs             2.1.1-22             2.1.1-23
                  linux515-acpi_call              1.2.2-3              1.2.2-4
                   linux515-bbswitch               0.8-18               0.8-19
                linux515-broadcom-wl      6.30.223.271-18      6.30.223.271-19
               linux515-nvidia-390xx            390.147-2            390.147-3
               linux515-nvidia-470xx             470.94-5             470.94-6
                     linux515-nvidia             495.46-5             495.46-6
                      linux515-r8168          8.049.02-18          8.049.02-19
                  linux515-rtl8723bu          20211104-13          20211104-14
                   linux515-tp_smapi              0.43-18              0.43-19
                linux515-vhba-module          20211023-18          20211023-19
    linux515-virtualbox-host-modules            6.1.30-11            6.1.30-12
                        linux515-zfs             2.1.1-18             2.1.1-19
                   linux54-acpi_call              1.2.2-3              1.2.2-4
                    linux54-bbswitch              0.8-177              0.8-178
                 linux54-broadcom-wl     6.30.223.271-178     6.30.223.271-179
                 linux54-ndiswrapper             1.63-133             1.63-134
                linux54-nvidia-390xx            390.147-2            390.147-3
                linux54-nvidia-470xx             470.94-5             470.94-6
                      linux54-nvidia             495.46-5             495.46-6
                    linux54-nvidiabl             0.88-177             0.88-178
                       linux54-r8168          8.049.02-39          8.049.02-40
                   linux54-rtl8723bu          20211104-10          20211104-11
                    linux54-tp_smapi             0.43-177             0.43-178
                 linux54-vhba-module          20211023-12          20211023-13
     linux54-virtualbox-host-modules             6.1.30-8             6.1.30-9
                         linux54-zfs             2.1.1-22             2.1.1-23


:: Different sync package(s) in repository extra x86_64

-------------------------------------------------------------------------------
                             PACKAGE           2021-12-28           2021-12-31
-------------------------------------------------------------------------------
                            alsa-oss              1.1.8-3              1.1.8-4
                              brltty                6.4-4                6.4-7
                             ddcutil              1.1.0-1              1.2.0-1
                             gnu-efi             3.0.14-1             3.0.14-2
                  mkinitcpio-archiso                 59-1                    -
                         opencolorio              2.1.1-1              2.1.1-2
                            pam_ldap                186-8                186-9
                    perl-alien-build               2.45-1               2.46-1
                         perl-libwww               6.57-1               6.58-1
                        python-attrs             21.2.0-4             21.3.0-1
            python-lazy-object-proxy              1.7.0-1              1.7.1-1
                         python-lxml              4.6.4-3              4.6.5-1
                    python-lxml-docs              4.6.4-3              4.6.5-1
                   python-virtualenv            20.10.0-1            20.11.0-1
                       qt6-webengine              6.2.2-1              6.2.2-2


:: Different overlay package(s) in repository kde-unstable x86_64

-------------------------------------------------------------------------------
                             PACKAGE           2021-12-28           2021-12-31
-------------------------------------------------------------------------------
                             akonadi21.12.0.r12669.g798401bbe-121.12.0.r12673.gb9e53cdeb-1
                           akregator21.12.0.r6280.g0f1dc4bb-121.12.0.r6281.gee06bed8-1
                           alligator  21.12.r2.g1679a66-1  21.12.r5.gff6c7ed-1
                           angelfish  21.12.r5.g93340ad-1 21.12.r26.g0343172-1
                                 ark21.12.0.r4663.gcff83eab-121.12.0.r4676.g7d3ce30a-1
                              attica5.89.0.r849.g40ba1cf-15.89.0.r850.g136ba80-1
                        aura-browser        r38.06da37a-1        r39.316cb1f-1
                           bluedevil1:5.23.4.r2333.g32dff5c1-11:5.23.4.r2340.g11b9f3e9-1
                              bomber21.12.0.r544.g8b3b1fa-121.12.0.r546.g303fcf3-1
                                bovo21.12.0.r758.g648e605-121.12.0.r760.g809f80d-1
                              breeze5.23.4.r2306.gee5cc384-15.23.4.r2307.g824d447a-1
                                buho  2.1.0.r0.g5d6b3b4-2  2.1.0.r1.g10cd927-1
                              cantor21.04.3.r3269.g75177957-121.04.3.r3276.g2a54fec6-1
                            discover5.23.4.r8465.g5ad26c9c-15.23.4.r8469.g04332048-1
                             dolphin21.12.0.r6789.gb38d7150d-121.12.0.r6794.g694e4e245-1
                               elisa21.12.0.r2823.ga2ea426a-121.12.0.r2825.gbd61da54-1
                 extra-cmake-modules5.89.0.r3407.gcca11c3-15.89.0.r3409.g29a243a-1
                           granatier21.12.0.r950.g524a473-121.12.0.r951.g704a511-1
                            index-fm 2.1.0.r14.g32f9712-1 2.1.0.r17.g0147359-1
                           itinerary21.12.0.r1689.gf72d460-121.12.0.r1690.gaa75afb-1
                 kaccounts-providers21.12.0.r388.g8a4db4b-121.12.0.r389.ga3055df-1
                              kalarm21.12.0.r6556.g7aceaed3-121.12.0.r6558.g9587f577-1
                              kamera21.12.0.r688.g4667902-121.12.0.r690.gfc0f0b9-1
                              kapman21.12.0.r630.g6ec03bf-121.12.0.r631.gca13819-1
                                kate21.12.0.r18505.g867301eb0-121.12.0.r18528.g2ce63dd4b-1
                             katomic21.12.0.r938.g4f654f2-121.12.0.r940.g62eeb1f-1
                               kauth5.89.0.r462.gf3a71ab-15.89.0.r463.g6cf35f1-1
                           kblackbox21.12.0.r745.gefbda07-121.12.0.r747.gb209e20-1
                             kblocks21.12.0.r688.gaa4549a-121.12.0.r689.g121c4bb-1
                          kbookmarks5.89.0.r440.gf5b71d9-15.89.0.r442.g2b0a6aa-1
                             kbounce21.12.0.r826.ge3ee41b-121.12.0.r828.ge0946ea-1
                           kbreakout21.12.0.r884.g27ba40e-121.12.0.r886.gd01acf4-1
                            kcmutils5.89.0.r581.g6dc8911-15.89.0.r587.g368c556-1
                             kcodecs5.89.0.r400.gf28a11f-15.89.0.r402.ga18520b-1
                             kconfig5.89.0.r903.geac8e43-15.89.0.r904.gc5ce7c4-1
                      kconfigwidgets5.89.0.r657.g0d0e251-15.89.0.r659.gfbb5b66-1
                         kcoreaddons5.89.0.r1367.g6bc5b25a-15.89.0.r1374.gec1b3d2d-1
                              kcrash5.89.0.r425.g39d1209-15.89.0.r426.gd922e07-1
                                kdav1:5.89.0.r1313.g9e84bba-11:5.89.0.r1315.g8f9ab41-1
                         kdbusaddons5.89.0.r393.gb072811-15.89.0.r395.g72a1261-1
                       kde-cli-tools5.23.4.r1883.gfdbc0c0-15.23.4.r1884.g2ec615e-1
                        kdeclarative5.89.0.r955.g4d6df0e-15.89.0.r956.gdf6f73b-1
                                kded5.89.0.r435.g74f7c14-15.89.0.r436.gba0e40f-1
              kdenetwork-filesharing21.12.0.r898.gc681404-121.12.0.r899.g724607d-1
                      kdepim-runtime21.12.0.r15419.g337347715-121.12.0.r15423.gedc46487e-1
                    kdeplasma-addons5.23.4.r8620.g3bed8f40b-15.23.4.r8623.gf6847f087-1
                            kdiamond21.12.0.r689.g50cd38c-121.12.0.r692.ge143e4f-1
                           kdoctools5.89.0.r639.ga1bc92e-15.89.0.r641.g346bcf0-1
                         kfourinline21.12.0.r1001.g38d1a2e-121.12.0.r1002.g95625eb-1
                          kgeography21.12.0.r1123.g155c055-121.12.0.r1128.gdcb8a2d-1
                        kglobalaccel5.89.0.r492.gc655863-15.89.0.r493.g619bff2-1
                         kgoldrunner21.12.0.r1258.gd5c114d-121.12.0.r1260.gc657a95-1
                          kguiaddons5.89.0.r414.g9c8a589-15.89.0.r418.g71b9a41-1
                           kholidays1:5.89.0.r983.geadc878-11:5.89.0.r984.g8236176-1
                               ki18n5.89.0.r529.g178b7db-15.89.0.r530.gd2eb886-1
                         kiconthemes5.89.0.r576.g9f806d6-15.89.0.r578.g6ed5bca-1
                 kidentitymanagement21.12.0.r3853.g82b35671-121.12.0.r3854.gcbbea8a0-1
                            killbots21.12.0.r755.g12e5b5f-121.12.0.r757.g7036219-1
                                 kio5.89.0.r5158.g12525c122-15.89.0.r5167.g2f75d9039-1
                          kio-extras21.12.0.r7174.g0bb11925-121.12.0.r7175.gf7031de0-1
                          kio-gdrive21.12.0.r577.gca07b8f-121.12.0.r578.gc519c2c-1
                           kirigami25.89.0.r2995.gc6e322a0-15.89.0.r3001.g96a5e9c8-1
                              kiriki21.12.0.r432.g23e3e3e-121.12.0.r434.g9d762cc-1
                        kjumpingcube21.12.0.r806.g7bef7d9-121.12.0.r807.gc8b75e1-1
                            klickety21.12.0.r653.g5072858-121.12.0.r655.g075eab0-1
                              klines21.12.0.r785.gc436216-121.12.0.r788.g296ad02-1
                                kmag21.12.0.r706.g91c80c3-121.12.0.r708.g5685919-1
                               kmail21.12.0.r26188.g8d910bec5-121.12.0.r26189.g3f6b25c31-1
                              kmines21.12.0.r1741.gb9603ee-121.12.0.r1745.g45bcb09-1
                        knavalbattle21.12.0.r1408.gb12ea0f-121.12.0.r1409.g213c040-1
                            knetwalk21.12.0.r674.gd1cc69f-121.12.0.r676.g5b0db1d-1
                           knewstuff5.89.0.r1251.g55af969b-15.89.0.r1263.g549e38f8-1
                             knights21.12.0.r1080.g5ed4b12-121.12.0.r1081.g9be5733-1
                      knotifications5.89.0.r706.gd3b9a8c-15.89.0.r707.g71fe227-1
                       knotifyconfig5.89.0.r367.g58c4a55-15.89.0.r368.gcd79142-1
                                kolf21.12.0.r1462.g8dcc44b-121.12.0.r1464.gf763217-1
                           kollision21.12.0.r510.g940f51f-121.12.0.r512.g497a4c0-1
                           konqueror21.12.0.r15022.g06fdda7c4-121.12.0.r15023.g60248d92d-1
                            konquest21.12.0.r910.gfc40b3f-121.12.0.r911.g5fc769e-1
                             konsole21.12.0.r8152.g02e21a81-121.12.0.r8183.gf1eb70e3-1
                        konversation21.12.0.r9039.gd3f02251-121.12.0.r9048.gdf5056fd-1
                          korganizer21.12.0.r11585.g546ed4c17-121.12.0.r11600.gde738855a-1
                            kpackage5.89.0.r721.gefe4bf9-15.89.0.r723.gf21658d-1
                              kparts5.89.0.r561.g36ac74f-15.89.0.r562.g52e7ed4-1
                                kpat21.12.0.r2583.g2d32507-121.12.0.r2587.g76bd096-1
                        kpimtextedit21.12.0.r1490.ga9f119d-121.12.0.r1492.g3596c0a-1
                             kpmcore21.12.0.r1215.g68c8fec-121.12.0.r1221.gd2fb56b-1
                           krecorder 21.12.r18.g9d2f74a-1 21.12.r20.g596af64-1
                            kreversi21.12.0.r1245.gb997ddd-121.12.0.r1248.g090162d-1
                                krfb21.12.0.r1456.gb13a8e9-121.12.0.r1457.g6bec921-1
                              kruler21.12.0.r717.gd81b7fb-121.12.0.r718.g3a1abdc-1
                             krunner5.89.0.r711.g6aea4c9-15.89.0.r712.g32e67dc-1
                             kscreen5.23.4.r1415.g9aebf99-15.23.4.r1416.g07025b2-1
                       kscreenlocker5.23.4.r891.g084e6ab-15.23.4.r892.g9390ecc-1
                             kshisen21.12.0.r1217.g38f9e1f-121.12.0.r1218.geea1dc9-1
                          ksnakeduel21.12.0.r825.g6811d23-121.12.0.r826.g32e8ba1-1
                            ksquares21.12.0.r537.g91adb89-121.12.0.r540.gf2eeaae-1
                             ksudoku21.12.0.r1079.gc399b0a-121.12.0.r1080.gb468744-1
                         ktexteditor5.89.0.r3015.ga77872d7-15.89.0.r3019.gb357a5db-1
                              ktimer21.12.0.r489.g0041e27-121.12.0.r490.ga0962ca-1
                            ktorrent21.12.0.r2797.g97398417-121.12.0.r2811.g13b79a10-1
                              ktouch21.12.0.r2153.g0ad64db-121.12.0.r2157.g89e61f6-1
                             kturtle21.12.0.r1142.gb03a29c-121.12.0.r1145.gc17cd7a-1
                             kubrick21.12.0.r385.g9938bec-121.12.0.r386.gc769ed3-1
                     kunitconversion5.89.0.r396.gf18f9cc-15.89.0.r397.g8c75038-1
                             kwallet5.89.0.r1108.gde02390-15.89.0.r1111.g6da60d3-1
                               kwave21.12.0.r3758.gc08dada3-121.12.0.r3759.gc80a18d9-1
                     kwayland-server5.23.4.r1435.g9ee5212-15.23.4.r1436.g00f1da8-1
                            kweather  21.12.r7.gc69b931-1  21.12.r8.ge90b9f6-1
                      kwidgetsaddons5.89.0.r901.g5e1a6d22-15.89.0.r902.g80a53fca-1
                                kwin5.23.4.r20534.gf2b29e355-15.23.4.r20543.g3b4d55837-1
                       kwindowsystem5.89.0.r648.g9d5cf1a-15.89.0.r649.ge7f51eb-1
                              kwrite21.12.0.r18505.g867301eb0-121.12.0.r18528.g2ce63dd4b-1
                             kxmlgui5.89.0.r833.gf871a9a3-15.89.0.r834.gf5ea7c87-1
                          libakonadi21.12.0.r12669.g798401bbe-121.12.0.r12673.gb9e53cdeb-1
                         libkdegames21.12.0.r2201.g186856e6-121.12.0.r2204.gc6abf1c4-1
                        libkmahjongg21.12.0.r465.g03b5763-121.12.0.r466.gab6d7a6-1
                          libkscreen5.23.4.r1614.g45c724c-15.23.4.r1615.g3fae3ed-1
                           libksieve21.12.0.r1637.gf63a2eeb-121.12.0.r1638.ga63464c5-1
                               lskat21.12.0.r830.gef9ccaf-121.12.0.r832.g8c90150-1
                          mailcommon21.12.0.r1177.g0b5c49e-121.12.0.r1180.g9fec71e-1
                            maui-pix  2.1.0.r4.gfaf7c6c-1  2.1.0.r6.g5a270e3-1
                             mauikit2.1.0.r23.ge7e8cde4-12.1.0.r44.g8c788374-1
                    mauikit-accounts  2.1.0.r2.g2bab928-1  2.1.0.r4.gaec143f-1
                mauikit-filebrowsing 2.1.0.r13.gddab09e-1 2.1.0.r15.gabcf52c-1
                  mauikit-imagetools  2.1.0.r8.gcc1235c-1  2.1.0.r9.g5525b64-1
                  mauikit-texteditor  2.1.0.r2.g265aa2a-1  2.1.0.r3.g69ce69b-1
                          messagelib21.12.0.r6317.g7a0799f6-121.12.0.r6318.g61838849-1
                             neochat21.12.r34.g50a7df8e-121.12.r40.gc3d14976-1
                              okular21.12.0.r9554.g3792d8d56-121.12.0.r9562.gd6870ae2f-1
                            palapeli21.12.0.r1254.gc76cce5-121.12.0.r1255.g8023531-1
                    partitionmanager21.12.0.r1546.g4f17fc5-121.12.0.r1556.gc975191-1
                               picmi21.12.0.r543.g6299ea6-121.12.0.r547.gdec1ad3-1
                   pim-data-exporter21.12.0.r2537.gfc6dca52-121.12.0.r2538.gee46d25a-1
                    plasma-bigscreen      r427.g362d2c0-1      r428.gd12e76d-1
                       plasma-camera  1.0.r109.gf202cf0-1  1.0.r110.g521998d-1
                      plasma-desktop5.23.3.r8924.gcb2e95835-15.23.3.r8949.g95f15660b-1
                       plasma-dialer  21.12.r7.gd097b9b-1  21.12.r9.g7d7c99e-1
                     plasma-firewall5.23.4.r558.g3401766-15.23.4.r559.gedeaaf2-1
                    plasma-framework5.89.0.r16135.g450307313-15.89.0.r16136.gdc7910f9e-1
                           plasma-pa5.23.4.r1013.g275fdcd-15.23.4.r1014.g58f10fa-1
             plasma-phone-components5.23.4.r1557.g7a1a3272-15.23.4.r1571.g46c1aa8f-1
                plasma-systemmonitor5.23.4.r533.g85db72e-15.23.4.r534.g9728ffc-1
                  plasma-thunderbolt5.23.4.r161.gd4afb3d-15.23.4.r165.gc470b27-1
              plasma-wayland-session5.23.4.r11167.g5d524ea52-15.23.4.r11187.gc5c8a5a1c-1
                    plasma-workspace5.23.4.r11167.g5d524ea52-15.23.4.r11187.gc5c8a5a1c-1
                            sddm-kcm5.23.4.r631.g83da66f-15.23.4.r632.g5363555-1
                 syntax-highlighting5.89.0.r1777.gaef89153-15.89.0.r1783.g3cc3dbdc-1
                      systemsettings5.23.4.r2589.gfa96f1e5-15.23.4.r2590.gdb46f775-1
                        threadweaver5.89.0.r524.g392e211-15.89.0.r525.g9c3b73f-1
                            umbrello21.12.0.r8285.gdba3b12e9-121.12.0.r8293.ga038b342b-1
                               vvave  2.1.0.r8.ga09a705-1 2.1.0.r12.g874ec2c-1


:: Different sync package(s) in repository multilib x86_64

-------------------------------------------------------------------------------
                             PACKAGE           2021-12-28           2021-12-31
-------------------------------------------------------------------------------
                      lib32-alsa-oss              1.1.8-2              1.1.8-3
                         lib32-boost             1.78.0-2             1.78.0-3
                    lib32-boost-libs             1.78.0-2             1.78.0-3
                        lib32-libelf              0.186-1              0.186-2
                                wine             7.0rc1-1             7.0rc2-1
                        wine-staging             7.0rc1-1             7.0rc2-1


No issue, everything went smoothly
Yes there was an issue. I was able to resolve it myself.(Please post your solution)
Yes i am currently experiencing an issue due to the update. (Please post about it)
Check if your mirror has already synced: