Hello community,
Another testing branch update with some usual updates for you.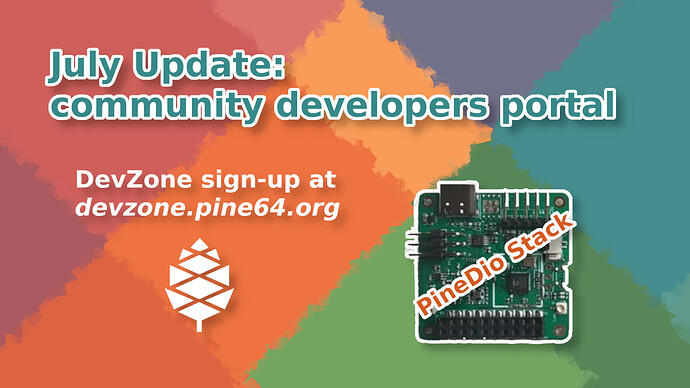 Check out the latest Developer Platform by Pine64. Find out more about it here.
Some of our Kernels got updated
Some packages got update like Breath2-Themes, Cinnamon, Kodi
Firefox is now at 90.0
More KDE-Git updates
Other regular upstream updates
Get our latest daily developer images now from Github: Plasma, Gnome, XFCE. You get the latest stable releases of Manjaro from CDN77.
---
Our current supported kernels
linux44 4.4.275
linux49 4.9.275
linux414 4.14.239
linux419 4.19.197
linux54 5.4.132
linux510 5.10.50
linux512 5.12.17
linux513 5.13.2
linux510-rt 5.10.35_rt39
linux511-rt 5.11.4_rt11
Package Updates (Sat Jul 17 19:29:32 CEST 2021)
testing community x86_64: 413 new and 408 removed package(s)
testing core x86_64: 17 new and 17 removed package(s)
testing extra x86_64: 188 new and 349 removed package(s)
testing kde-unstable x86_64: 209 new and 208 removed package(s)
testing multilib x86_64: 4 new and 4 removed package(s)
:: Different overlay package(s) in repository community x86_64

-------------------------------------------------------------------------------
                             PACKAGE           2021-07-12           2021-07-17
-------------------------------------------------------------------------------
                 breath2-icon-themes             1.0.14-1             1.0.16-1
                   breath2-wallpaper             1.0.14-1             1.0.16-1
                            cinnamon              5.0.4-4              5.0.5-2
             cinnamon-control-center              5.0.2-1              5.0.2-2
                              etcher            1.5.120-3            1.5.121-1
                           fastfetch       r406.0f916bb-1       r407.588a68a-1
     ferdi-manjaro 5.6.0.beta.5.r394.gf4243601-1 5.6.0.beta.5.r407.gabbc8ceb-1
  gnome-shell-extension-appindicator                 40-0               40-1.1
  gnome-shell-extension-dash-to-dock     69+14+g302c693-5     69+14+g302c693-6
                            hypnotix                1.9-1                2.0-1
                            libcpuid  0.5.1.r2.g0f1ad69-1  0.5.1.r9.g6c23fca-1
                              muffin              5.0.1-2              5.0.1-3
              plasma5-themes-breath2             1.0.14-1             1.0.16-1
       plasma5-themes-breath2-shells             1.0.14-1             1.0.16-1
                            popsicle 1.3.0.r41.ged43b8d-1 1.3.0.r42.gb889d40-1
                  sddm-breath2-theme             1.0.14-1             1.0.16-1
                              sticky                1.1-1                1.1-3
                              ventoy             1.0.46-1             1.0.47-1
                             vivaldi        4.0.2312.41-1                    -
                             glmark2                    -            2021.02-2


:: Different sync package(s) in repository community x86_64

-------------------------------------------------------------------------------
                             PACKAGE           2021-07-12           2021-07-17
-------------------------------------------------------------------------------
                                 0ad              a24.b-5              a24.b-6
                             adlplug              1.0.2-2              1.0.2-3
                            agordejo              0.2.1-1              0.3.0-1
                             alembic              1.8.2-1              1.8.2-2
                        ansible-lint             5.0.12-1              5.1.2-1
                               arcus              4.9.1-2             4.10.0-1
                                 bat             0.18.1-1             0.18.2-1
                           bctoolbox              5.0.0-1              5.0.0-2
                             blender          17:2.93.1-2          17:2.93.1-3
                             buildah             1.21.2-1             1.21.3-1
                          cargo-crev             0.19.4-1             0.20.0-1
                    cargo-spellcheck              0.8.8-1              0.8.9-1
                         cargo-watch              7.8.0-1              7.8.1-1
                               carla              2.3.0-1              2.3.1-1
                                ceph            15.2.12-2            15.2.12-3
                           ceph-libs            15.2.12-2            15.2.12-3
                            ceph-mgr            15.2.12-2            15.2.12-3
                          cherrytree            0.99.37-1            0.99.38-1
                           choria-io             0.22.0-1             0.22.0-2
                                cimg              2.9.7-1              2.9.8-1
                        cmake-fedora              2.9.3-4              2.9.3-5
                             cockpit                247-1                248-1
                    cockpit-machines                246-1                247-1
                         cockpit-pcp                247-1                248-1
                                code             1.56.2-3             1.58.0-1
                           cpp-hocon              0.3.0-6              0.3.0-7
                              csound             6.16.1-1             6.16.2-1
                          csound-doc             6.16.1-1             6.16.2-1
                                cura              4.9.1-1             4.10.0-1
                    cura-binary-data              4.9.1-1             4.10.0-1
            cura-resources-materials              4.9.1-1             4.10.0-1
                          curaengine              4.9.1-2             4.10.0-1
                              curlie              1.6.0-2              1.6.0-3
                              cython            0.29.23-1            0.29.24-1
                             cython2            0.29.23-1            0.29.24-1
                           darktable            2:3.6.0-1            2:3.6.0-2
                                deno             1.11.5-1             1.12.0-1
                          diffoscope                177-1                178-1
               dolphin-emu 1:5.0.r14344.acc7d3710d-1 1:5.0.r14344.acc7d3710d-2
                         easyeffects              6.0.2-1              6.0.3-1
                             element             0.46.0-3             0.46.1-1
                              facter            3.14.16-4            3.14.16-5
                              fbgrab                1.4-1                1.5-1
                            feeluown              3.7.9-1             3.7.10-1
                                 fio               3.26-1               3.27-1
           firefox-developer-edition            90.0b12-1             91.0b3-1
  firefox-developer-edition-i18n-ach            90.0b12-1             91.0b3-1
   firefox-developer-edition-i18n-af            90.0b12-1             91.0b3-1
   firefox-developer-edition-i18n-an            90.0b12-1             91.0b3-1
   firefox-developer-edition-i18n-ar            90.0b12-1             91.0b3-1
  firefox-developer-edition-i18n-ast            90.0b12-1             91.0b3-1
   firefox-developer-edition-i18n-az            90.0b12-1             91.0b3-1
   firefox-developer-edition-i18n-be            90.0b12-1             91.0b3-1
   firefox-developer-edition-i18n-bg            90.0b12-1             91.0b3-1
   firefox-developer-edition-i18n-bn            90.0b12-1             91.0b3-1
   firefox-developer-edition-i18n-br            90.0b12-1             91.0b3-1
   firefox-developer-edition-i18n-bs            90.0b12-1             91.0b3-1
   firefox-developer-edition-i18n-ca            90.0b12-1             91.0b3-1
firefox-developer-edition-i18n-ca-valencia      90.0b12-1             91.0b3-1
  firefox-developer-edition-i18n-cak            90.0b12-1             91.0b3-1
   firefox-developer-edition-i18n-cs            90.0b12-1             91.0b3-1
   firefox-developer-edition-i18n-cy            90.0b12-1             91.0b3-1
   firefox-developer-edition-i18n-da            90.0b12-1             91.0b3-1
   firefox-developer-edition-i18n-de            90.0b12-1             91.0b3-1
  firefox-developer-edition-i18n-dsb            90.0b12-1             91.0b3-1
   firefox-developer-edition-i18n-el            90.0b12-1             91.0b3-1
firefox-developer-edition-i18n-en-ca            90.0b12-1             91.0b3-1
firefox-developer-edition-i18n-en-gb            90.0b12-1             91.0b3-1
firefox-developer-edition-i18n-en-us            90.0b12-1             91.0b3-1
   firefox-developer-edition-i18n-eo            90.0b12-1             91.0b3-1
firefox-developer-edition-i18n-es-ar            90.0b12-1             91.0b3-1
firefox-developer-edition-i18n-es-cl            90.0b12-1             91.0b3-1
firefox-developer-edition-i18n-es-es            90.0b12-1             91.0b3-1
firefox-developer-edition-i18n-es-mx            90.0b12-1             91.0b3-1
   firefox-developer-edition-i18n-et            90.0b12-1             91.0b3-1
   firefox-developer-edition-i18n-eu            90.0b12-1             91.0b3-1
   firefox-developer-edition-i18n-fa            90.0b12-1             91.0b3-1
   firefox-developer-edition-i18n-ff            90.0b12-1             91.0b3-1
   firefox-developer-edition-i18n-fi            90.0b12-1             91.0b3-1
   firefox-developer-edition-i18n-fr            90.0b12-1             91.0b3-1
firefox-developer-edition-i18n-fy-nl            90.0b12-1             91.0b3-1
firefox-developer-edition-i18n-ga-ie            90.0b12-1             91.0b3-1
   firefox-developer-edition-i18n-gd            90.0b12-1             91.0b3-1
   firefox-developer-edition-i18n-gl            90.0b12-1             91.0b3-1
   firefox-developer-edition-i18n-gn            90.0b12-1             91.0b3-1
firefox-developer-edition-i18n-gu-in            90.0b12-1             91.0b3-1
   firefox-developer-edition-i18n-he            90.0b12-1             91.0b3-1
firefox-developer-edition-i18n-hi-in            90.0b12-1             91.0b3-1
   firefox-developer-edition-i18n-hr            90.0b12-1             91.0b3-1
  firefox-developer-edition-i18n-hsb            90.0b12-1             91.0b3-1
   firefox-developer-edition-i18n-hu            90.0b12-1             91.0b3-1
firefox-developer-edition-i18n-hy-am            90.0b12-1             91.0b3-1
   firefox-developer-edition-i18n-ia            90.0b12-1             91.0b3-1
   firefox-developer-edition-i18n-id            90.0b12-1             91.0b3-1
   firefox-developer-edition-i18n-is            90.0b12-1             91.0b3-1
   firefox-developer-edition-i18n-it            90.0b12-1             91.0b3-1
   firefox-developer-edition-i18n-ja            90.0b12-1             91.0b3-1
   firefox-developer-edition-i18n-ka            90.0b12-1             91.0b3-1
  firefox-developer-edition-i18n-kab            90.0b12-1             91.0b3-1
   firefox-developer-edition-i18n-kk            90.0b12-1             91.0b3-1
   firefox-developer-edition-i18n-km            90.0b12-1             91.0b3-1
   firefox-developer-edition-i18n-kn            90.0b12-1             91.0b3-1
   firefox-developer-edition-i18n-ko            90.0b12-1             91.0b3-1
  firefox-developer-edition-i18n-lij            90.0b12-1             91.0b3-1
   firefox-developer-edition-i18n-lt            90.0b12-1             91.0b3-1
   firefox-developer-edition-i18n-lv            90.0b12-1             91.0b3-1
   firefox-developer-edition-i18n-mk            90.0b12-1             91.0b3-1
   firefox-developer-edition-i18n-mr            90.0b12-1             91.0b3-1
   firefox-developer-edition-i18n-ms            90.0b12-1             91.0b3-1
   firefox-developer-edition-i18n-my            90.0b12-1             91.0b3-1
firefox-developer-edition-i18n-nb-no            90.0b12-1             91.0b3-1
firefox-developer-edition-i18n-ne-np            90.0b12-1             91.0b3-1
   firefox-developer-edition-i18n-nl            90.0b12-1             91.0b3-1
firefox-developer-edition-i18n-nn-no            90.0b12-1             91.0b3-1
   firefox-developer-edition-i18n-oc            90.0b12-1             91.0b3-1
firefox-developer-edition-i18n-pa-in            90.0b12-1             91.0b3-1
   firefox-developer-edition-i18n-pl            90.0b12-1             91.0b3-1
firefox-developer-edition-i18n-pt-br            90.0b12-1             91.0b3-1
firefox-developer-edition-i18n-pt-pt            90.0b12-1             91.0b3-1
   firefox-developer-edition-i18n-rm            90.0b12-1             91.0b3-1
   firefox-developer-edition-i18n-ro            90.0b12-1             91.0b3-1
   firefox-developer-edition-i18n-ru            90.0b12-1             91.0b3-1
   firefox-developer-edition-i18n-si            90.0b12-1             91.0b3-1
   firefox-developer-edition-i18n-sk            90.0b12-1             91.0b3-1
   firefox-developer-edition-i18n-sl            90.0b12-1             91.0b3-1
  firefox-developer-edition-i18n-son            90.0b12-1             91.0b3-1
   firefox-developer-edition-i18n-sq            90.0b12-1             91.0b3-1
   firefox-developer-edition-i18n-sr            90.0b12-1             91.0b3-1
firefox-developer-edition-i18n-sv-se            90.0b12-1             91.0b3-1
   firefox-developer-edition-i18n-ta            90.0b12-1             91.0b3-1
   firefox-developer-edition-i18n-te            90.0b12-1             91.0b3-1
   firefox-developer-edition-i18n-th            90.0b12-1             91.0b3-1
   firefox-developer-edition-i18n-tl            90.0b12-1             91.0b3-1
   firefox-developer-edition-i18n-tr            90.0b12-1             91.0b3-1
  firefox-developer-edition-i18n-trs            90.0b12-1             91.0b3-1
   firefox-developer-edition-i18n-uk            90.0b12-1             91.0b3-1
   firefox-developer-edition-i18n-ur            90.0b12-1             91.0b3-1
   firefox-developer-edition-i18n-uz            90.0b12-1             91.0b3-1
   firefox-developer-edition-i18n-vi            90.0b12-1             91.0b3-1
   firefox-developer-edition-i18n-xh            90.0b12-1             91.0b3-1
firefox-developer-edition-i18n-zh-cn            90.0b12-1             91.0b3-1
firefox-developer-edition-i18n-zh-tw            90.0b12-1             91.0b3-1
            firefox-extension-passff             1.10.6-1             1.11.2-1
              firefox-tree-style-tab              3.8.7-1              3.8.8-1
                              flake8            1:3.9.2-1            1:3.9.2-2
                             freeciv              2.6.4-1              2.6.5-1
                           freeimage            3.18.0-10            3.18.0-11
                                giac           1.7.0.17-1           1.7.0.19-1
                    gimp-plugin-gmic              2.9.7-5              2.9.8-1
                              girara              0.3.5-1              0.3.6-1
                           git-delta              0.8.2-2              0.8.3-1
                       gitlab-gitaly             14.0.1-1             14.0.2-1
                                gmic              2.9.7-5              2.9.8-1
                           gnome-pie              0.7.2-1              0.7.3-1
  gnome-shell-extension-appindicator                 37-1                 40-1
                                  go           2:1.16.5-1           2:1.16.6-1
                             go-ipfs              0.8.0-1              0.9.0-2
                            go-tools            4:0.1.4-1            4:0.1.5-1
                             gprolog              1.4.5-2              1.5.0-1
                             grafana              8.0.5-1              8.0.6-1
                             hashcat            1:6.2.2-1            1:6.2.3-1
                                haxe              4.2.3-1              4.2.3-2
                             hexchat             2.14.3-8             2.14.3-9
                            hiawatha              10.11-3              10.12-1
                      home-assistant           2021.4.6-1           2021.5.3-2
                               hugin           2020.0.0-5           2020.0.0-6
                           ibus-m17n              1.4.5-1              1.4.6-1
                               jack2             1.9.18-2             1.9.19-1
                          jack2-dbus             1.9.18-2             1.9.19-1
                          jconvolver              1.1.0-1              1.1.0-2
                             jenkins              2.301-1              2.302-1
                               julia            2:1.6.1-2            2:1.6.2-1
                   jupyter-nbconvert              6.0.7-3              6.1.0-1
                                 kea              1.9.8-3              1.9.9-1
                               kitty             0.21.2-1             0.21.2-2
                      kitty-terminfo             0.21.2-1             0.21.2-2
                                kmon              1.5.3-1              1.5.4-1
        kodi-addon-audioencoder-flac            1:3.0.0-2            1:3.0.0-6
        kodi-addon-audioencoder-lame            1:3.0.2-2            1:3.0.2-6
      kodi-addon-audioencoder-vorbis            1:3.0.1-2            1:3.0.1-6
         kodi-addon-audioencoder-wav            1:3.0.0-2            1:3.0.0-6
            kodi-addon-game-libretro              2.2.0-3              2.2.0-7
 kodi-addon-game-libretro-beetle-psx          0.9.44.25-1          0.9.44.25-5
    kodi-addon-game-libretro-desmume           0.0.1.13-1           0.0.1.13-5
    kodi-addon-game-libretro-flycast           0.1.0.34-1           0.1.0.34-5
   kodi-addon-game-libretro-gambatte           0.5.0.21-1           0.5.0.21-5
    kodi-addon-game-libretro-melonds           0.9.1.17-1           0.9.1.17-5
       kodi-addon-game-libretro-mgba           0.8.4.19-3           0.8.4.19-7
kodi-addon-game-libretro-mupen64plus-nx      1:2.1.0.15-1         1:2.1.0.15-5
   kodi-addon-game-libretro-nestopia          1.51.0.16-1          1.51.0.16-5
kodi-addon-game-libretro-parallel-n64          2.0.0.15-1           2.0.0.15-5
    kodi-addon-game-libretro-scummvm           2.1.1.14-1           2.1.1.14-5
     kodi-addon-game-libretro-snes9x          1.60.0.20-1          1.60.0.20-5
    kodi-addon-game-libretro-yabause          0.9.15.17-1          0.9.15.17-5
     kodi-addon-inputstream-adaptive             2.6.17-1             2.6.18-2
         kodi-addon-inputstream-rtmp              3.4.0-2              3.4.0-6
      kodi-addon-peripheral-joystick              1.7.2-1              1.7.2-5
    kodi-addon-screensaver-asteroids            1:2.6.0-2            1:2.6.0-6
   kodi-addon-screensaver-biogenesis            1:2.5.0-2            1:2.5.0-6
    kodi-addon-screensaver-greynetic            1:2.5.0-2            1:2.5.0-6
 kodi-addon-screensaver-matrixtrails            1:2.6.0-2            1:2.6.0-6
     kodi-addon-screensaver-pingpong            1:2.4.0-2            1:2.4.0-6
         kodi-addon-screensaver-pyro            1:3.3.0-2            1:3.3.0-6
        kodi-addon-screensaver-stars            1:2.4.0-2            1:2.4.0-6
   kodi-addon-visualization-projectm            1:3.3.0-2            1:3.3.0-6
  kodi-addon-visualization-shadertoy            1:2.3.0-2            1:2.3.0-6
   kodi-addon-visualization-spectrum            1:3.4.0-2            1:3.4.0-6
   kodi-addon-visualization-waveform            1:4.4.0-2            1:4.4.0-6
                         kodi-common               19.1-1                    -
                            kodi-dev               19.1-1               19.1-5
                   kodi-eventclients               19.1-1               19.1-5
                            kodi-gbm               19.1-1                    -
                       kodi-platform  20190726.809c5e9-23  20190726.809c5e9-27
            kodi-tools-texturepacker               19.1-1               19.1-5
                        kodi-wayland               19.1-1                    -
                            kodi-x11               19.1-1                    -
                              kotlin             1.5.20-1             1.5.21-1
                   krita-plugin-gmic              2.9.7-5              2.9.8-1
                      kube-apiserver             1.21.2-1             1.21.3-1
             kube-controller-manager             1.21.2-1             1.21.3-1
                          kube-proxy             1.21.2-1             1.21.3-1
                      kube-scheduler             1.21.2-1             1.21.3-1
                             kubeadm             1.21.2-1             1.21.3-1
                             kubectl             1.21.2-1             1.21.3-1
                             kubelet             1.21.2-1             1.21.3-1
                               lcalc              2.0.2-1              2.0.3-1
                          leatherman             1.12.4-2             1.12.6-1
                    libcontentaction             0.3.18-1              0.4.0-1
                      libmodsecurity            1:3.0.4-5            1:3.0.5-1
              libperconaserverclient          8.0.23_14-5          8.0.25_15-2
                    libretro-dolphin              32989-1              32990-2
                          libsavitar              4.9.1-1             4.10.0-1
                       libsemigroups              1.3.7-1              1.3.7-2
                          libtracefs              1.2.2-1              1.2.3-1
                             libvips             8.11.2-1             8.11.2-2
                             libvolk              2.4.1-1            2:2.4.1-1
                         libwhereami              0.5.0-6              0.5.0-7
                               ltris              1.2.2-1              1.2.3-1
                             lv2lint             0.12.0-1             0.14.0-1
                        man-pages-cs             4.10.0-1             4.10.0-2
                        man-pages-da             4.10.0-1             4.10.0-2
                        man-pages-de             4.10.0-1             4.10.0-2
                        man-pages-es             4.10.0-1             4.10.0-2
                        man-pages-fr             4.10.0-1             4.10.0-2
                        man-pages-it             4.10.0-1             4.10.0-2
                        man-pages-mk             4.10.0-1             4.10.0-2
                        man-pages-nl             4.10.0-1             4.10.0-2
                        man-pages-pl             4.10.0-1             4.10.0-2
                     man-pages-pt_br             4.10.0-1             4.10.0-2
                        man-pages-ro             4.10.0-1             4.10.0-2
                              mayavi              4.7.2-2              4.7.3-1
                             mbedtls             2.26.0-1             2.27.0-1
                               mdcat             0.23.0-1             0.23.1-1
                                mill              0.9.8-1              0.9.9-1
                           mitmproxy              6.0.2-1              7.0.0-1
                      mongo-c-driver             1.17.4-2             1.17.5-1
                           moony.lv2             0.38.0-1             0.40.0-1
                                neko              2.3.0-4              2.3.0-5
                             neochat              1.2.0-2              1.2.0-3
                             netdata             1.31.0-2             1.31.0-3
              nextcloud-app-calendar            1:2.3.0-3            1:2.3.1-1
                  nextcloud-app-mail              1.9.5-2             1.10.1-1
                               nlopt              2.7.0-1              2.7.0-2
                              nodejs             16.4.2-1             16.5.0-1
                   npm-check-updates             11.8.2-1             11.8.3-1
                          obs-studio             27.0.1-1             27.0.1-2
                              octave              6.2.0-1              6.3.0-1
                   openapi-generator              5.1.1-1              5.2.0-1
                            openblas             0.3.15-1             0.3.17-1
                         opencolorio              2.0.1-2              2.0.1-3
                             opendht           1:2.1.10-1           1:2.1.10-2
                         openimageio           2.2.15.1-4           2.2.15.1-5
                      openscenegraph              3.6.5-7              3.6.5-8
                               opera      77.0.4054.203-1      77.0.4054.254-1
                             opnplug              1.0.2-2              1.0.2-3
                         patchmatrix             0.24.0-1             0.26.0-1
                            patroneo              2.1.0-1              2.2.0-1
                         pcsx2 1.7.0.r1292.982ef4181-1 1.7.0.r1296.d310ae948-2
                      percona-server          8.0.23_14-5          8.0.25_15-2
              percona-server-clients          8.0.23_14-5          8.0.25_15-2
                   perl-alien-cmake3               0.06-1               0.08-1
                       perl-sys-virt              6.8.0-2              7.0.0-1
              perl-term-readline-gnu               1.41-1               1.42-1
                         php-mongodb              1.9.1-3             1.10.0-1
                        php7-mongodb              1.9.1-3             1.10.0-1
                               pound                3.0-2                3.0-3
                              povray          2:3.7.0.9-2          2:3.7.0.9-6
                            powerdns              4.4.1-5              4.5.0-1
                           profanity           1:0.10.0-1           1:0.11.0-1
                       profanity-gtk           1:0.10.0-1           1:0.11.0-1
                              pulumi              3.6.1-2              3.7.0-1
                             pyright            1.1.156-1            1.1.157-1
                  python-aiobotocore              1.3.2-1              1.3.3-1
                   python-aioconsole              0.3.0-1              0.3.1-1
                    python-braintree             4.10.0-1             4.11.0-1
                       python-btrees              4.8.0-1              4.9.2-1
                     python-cmarkgfm              0.5.3-1              0.6.0-1
               python-django-allauth             0.44.0-1             0.45.0-1
                     python-eventlet             0.31.0-2             0.31.1-1
                        python-faker             8.10.0-1             8.10.1-1
                    python-fonttools             4.24.4-1             4.25.1-1
                         python-fuse              1.0.3-1              1.0.4-1
                        python-gdspy              1.6.6-1              1.6.7-1
                         python-hvac            0.10.14-2             0.11.0-1
           python-importlib-metadata              4.6.0-1              4.6.1-1
                  python-itemadapter              0.2.0-1              0.3.0-1
                python-jaeger-client              4.5.0-1              4.6.0-1
                      python-jeepney              0.6.0-4              0.7.0-1
           python-jsonschema-objects             0.3.12-2             0.3.13-1
                    python-libcharon              4.9.1-1             4.10.0-1
                   python-matrix-nio             0.18.3-1             0.18.4-1
                         python-moto             2.0.11-1              2.1.0-1
                python-octaviaclient              2.3.0-1              2.3.1-1
                     python-openmdao              3.9.2-1             3.10.0-1
                 python-openstacksdk             0.57.0-1             0.58.0-1
                  python-oslo-config              8.7.0-1              8.7.1-1
                      python-pikepdf             2.14.2-1             2.15.0-1
                       python-pillow              8.3.0-1              8.3.1-1
                     python-pwntools              4.5.1-1              4.6.0-1
                      python-pymongo             3.11.4-1             3.12.0-1
                     python-pynest2d              4.8.0-4             4.10.0-1
                     python-pypandoc                1.6-1              1.6.3-1
                 python-pythondialog              3.5.1-2              3.5.2-1
                      python-pythran             0.9.11-2       0.9.12.post1-1
                         python-rich             10.5.0-1             10.6.0-1
                       python-sphinx              4.1.0-1              4.1.1-1
                     python-tenacity              7.0.0-1              8.0.0-1
                 python-testfixtures             6.17.1-1             6.18.0-1
                    python-testtools              2.4.0-3              2.5.0-1
                    python-texttable              1.6.3-3              1.6.4-1
                          python-tox             3.23.1-1             3.24.0-1
                      python-trimesh             3.9.20-1             3.9.21-1
                python-uncertainties              3.1.5-1              3.1.6-1
                   python-whitenoise              5.2.0-2              5.3.0-1
                           python-z3             4.8.11-1             4.8.12-1
                         python2-tox             3.23.1-1             3.24.0-1
                         qliveplayer             3.22.3-1             3.22.4-1
                               rekor              0.1.1-1              0.2.0-1
                           retroarch              1.9.6-2              1.9.6-3
                      rime-cantonese     0.0.0.20210705-1     0.0.0.20210715-1
                       rime-loengfan     0.0.0.20200805-1     0.0.0.20210704-1
                            ruby-atk              3.4.3-2              3.4.5-1
                        ruby-bundler             2.2.23-1             2.2.24-1
                  ruby-cairo-gobject              3.4.3-2              3.4.5-1
                           ruby-gdk3              3.4.3-2              3.4.5-1
                    ruby-gdk_pixbuf2              3.4.3-2              3.4.5-1
                           ruby-gio2              3.4.3-2              3.4.5-1
                          ruby-glib2              3.4.3-2              3.4.5-1
          ruby-gobject-introspection              3.4.3-2              3.4.5-1
                           ruby-gtk3              3.4.3-2              3.4.5-1
                          ruby-pango              3.4.3-2              3.4.5-1
                     ruby-red-colors              0.1.1-1              0.3.0-1
                             ruby2.7              2.7.3-1              2.7.4-1
                       rust-analyzer           20210705-1           20210712-1
                            sagemath                9.3-9               9.3-10
                                 sbt            1:1.5.4-1            1:1.5.5-1
                          serverless             2.51.1-1             2.52.0-1
                   shadowsocks-libev              3.3.5-2              3.3.5-3
                      signal-desktop              5.8.0-1              5.9.0-1
                            skanlite              2.2.0-1                    -
                              spdlog              1.8.5-1              1.8.5-2
                              srslte            20.04.2-7            20.04.2-8
                         srslte-avx2            20.04.2-7            20.04.2-8
                                sssd              2.5.1-1              2.5.2-1
                              synfig              1.4.1-4              1.4.1-5
                           tailscale             1.10.1-1             1.10.2-1
                          tekton-cli             0.19.1-1             0.20.0-1
                 torbrowser-launcher              0.3.4-2              0.3.5-1
                   ttf-sarasa-gothic            0.32.10-1            0.32.11-1
                             uranium              4.9.1-1             4.10.0-2
         v2ray-domain-list-community     20210711091359-1     20210717091509-1
                         v2ray-geoip       202107080024-1       202107150023-1
                               vault              1.7.2-1              1.7.3-1
                               vigra            1.11.1-34            1.11.1-35
                           vigra-doc            1.11.1-34            1.11.1-35
                        vim-nerdtree             6.10.9-1            6.10.10-1
                             vivaldi        4.0.2312.38-1        4.0.2312.41-1
                           vultr-cli              2.6.0-2              2.7.0-1
                            wakatime             13.1.0-1             13.1.0-2
                           wallutils              5.9.0-2              5.9.0-3
                              waybar              0.9.7-1              0.9.7-2
                       wireshark-cli              3.4.6-1              3.4.7-1
                        wireshark-qt              3.4.6-1              3.4.7-1
                         x42-plugins           20210409-1           20210714-1
                             xmldiff                2.4-2                2.4-3
                          xtrabackup          8.0.23_16-1          8.0.25_17-1
                                  z3             4.8.11-1             4.8.12-1
                                zart              2.9.7-5                    -
                          zathura-cb              0.1.8-2              0.1.9-1
                          zathura-ps              0.2.6-2              0.2.7-1
                    cargo-flamegraph                    -              0.4.0-1
                                kodi                    -               19.1-5
                 lua-language-server                    -              2.3.0-1
                    python-dbus-next                    -              0.2.2-2
                    python-pywayland                    -              0.4.4-2
                    python-pywlroots                    -             0.14.2-2
                    python-xkbcommon                    -                0.3-2
                                rhit                    -              1.5.3-1
                          rofi-emoji                    -              2.2.0-2
                             rst2pdf                    -               0.98-2
                             silicon                    -              0.4.3-1


:: Different overlay package(s) in repository core x86_64

-------------------------------------------------------------------------------
                             PACKAGE           2021-07-12           2021-07-17
-------------------------------------------------------------------------------
                   amd-ucode 20210629.r1978.d79c267-1 20210716.r1988.b7c134f-1
              linux-firmware 20210629.r1978.d79c267-1 20210716.r1988.b7c134f-1
                            linux510            5.10.49-1            5.10.50-1
                    linux510-headers            5.10.49-1            5.10.50-1
                            linux512            5.12.16-1            5.12.17-1
                    linux512-headers            5.12.16-1            5.12.17-1
                            linux513             5.13.1-3             5.13.2-1
                    linux513-headers             5.13.1-3             5.13.2-1
                             linux54            5.4.131-1            5.4.132-1
                     linux54-headers            5.4.131-1            5.4.132-1
                              pacman              6.0.0-1              6.0.0-2
                        pacman-debug              6.0.0-1              6.0.0-2


:: Different sync package(s) in repository core x86_64

-------------------------------------------------------------------------------
                             PACKAGE           2021-07-12           2021-07-17
-------------------------------------------------------------------------------
                         btrfs-progs             5.12.1-1               5.13-1
             ca-certificates-mozilla               3.67-1               3.68-1
                                less            1:581.2-1              1:590-1
                                 nss               3.67-1               3.68-1
                             rpcbind              1.2.5-3              1.2.6-1


:: Different overlay package(s) in repository extra x86_64

-------------------------------------------------------------------------------
                             PACKAGE           2021-07-12           2021-07-17
-------------------------------------------------------------------------------
                           calamares           3.2.39.3-2             3.2.40-1
               calamares-git 3.2.40.r9758.58cafbd98-1 3.2.40.r9768.8e28547f2-1
                  linux510-acpi_call             1.1.0-66             1.1.0-67
                   linux510-bbswitch               0.8-66               0.8-67
                linux510-broadcom-wl      6.30.223.271-67      6.30.223.271-68
               linux510-nvidia-390xx           390.143-21           390.143-22
                     linux510-nvidia          470.42.01-5          470.42.01-6
                      linux510-r8168           8.049.02-3           8.049.02-4
                  linux510-rtl8723bu          20210519-14          20210519-15
                   linux510-tp_smapi              0.43-66              0.43-67
                linux510-vhba-module          20210418-21          20210418-22
    linux510-virtualbox-host-modules            6.1.22-20            6.1.22-21
                        linux510-zfs              2.1.0-3              2.1.0-4
                  linux512-acpi_call             1.1.0-23             1.1.0-24
                   linux512-bbswitch               0.8-23               0.8-24
                linux512-broadcom-wl      6.30.223.271-23      6.30.223.271-24
               linux512-nvidia-390xx           390.143-23           390.143-24
                     linux512-nvidia          470.42.01-5          470.42.01-6
                      linux512-r8168           8.049.02-3           8.049.02-4
                  linux512-rtl8723bu          20210519-16          20210519-17
                   linux512-tp_smapi              0.43-23              0.43-24
                linux512-vhba-module          20210418-23          20210418-24
    linux512-virtualbox-host-modules            6.1.22-22            6.1.22-23
                        linux512-zfs              2.1.0-3              2.1.0-4
                  linux513-acpi_call              1.1.0-5              1.1.0-6
                   linux513-bbswitch                0.8-5                0.8-6
                linux513-broadcom-wl       6.30.223.271-5       6.30.223.271-6
               linux513-nvidia-390xx            390.143-5            390.143-6
                     linux513-nvidia          470.42.01-5          470.42.01-6
                      linux513-r8168           8.049.02-4           8.049.02-5
                  linux513-rtl8723bu           20210519-6           20210519-7
                   linux513-tp_smapi               0.43-5               0.43-6
                linux513-vhba-module           20210418-5           20210418-6
    linux513-virtualbox-host-modules             6.1.22-5             6.1.22-6
                        linux513-zfs              2.1.0-4              2.1.0-5
                   linux54-acpi_call            1.1.0-141            1.1.0-142
                    linux54-bbswitch              0.8-141              0.8-142
                 linux54-broadcom-wl     6.30.223.271-141     6.30.223.271-142
                 linux54-ndiswrapper              1.63-97              1.63-98
                linux54-nvidia-390xx           390.143-21           390.143-22
                      linux54-nvidia          470.42.01-5          470.42.01-6
                    linux54-nvidiabl             0.88-141             0.88-142
                       linux54-r8168           8.049.02-3           8.049.02-4
                   linux54-rtl8723bu          20210519-14          20210519-15
                    linux54-tp_smapi             0.43-141             0.43-142
                 linux54-vhba-module          20210418-21          20210418-22
     linux54-virtualbox-host-modules            6.1.22-20            6.1.22-21
                         linux54-zfs              2.1.0-3              2.1.0-4
                       manjaro-hello              0.6.6-5              0.6.7-1
               plasma-desktop-primex             5.21.2-1                    -
                            qt5-base    5.15.2+kde+r209-1    5.15.2+kde+r210-1
             qt5-xcb-private-headers    5.15.2+kde+r209-1    5.15.2+kde+r210-1
                         sddm-primex             0.19.0-2                    -
                               snapd             2.51.1-1             2.51.3-1
                         thunderbird          78.12.0-0.3                    -
                 thunderbird-i18n-af          78.12.0-0.3                    -
                 thunderbird-i18n-ar          78.12.0-0.3                    -
                thunderbird-i18n-ast          78.12.0-0.3                    -
                 thunderbird-i18n-be          78.12.0-0.3                    -
                 thunderbird-i18n-bg          78.12.0-0.3                    -
                 thunderbird-i18n-br          78.12.0-0.3                    -
                 thunderbird-i18n-ca          78.12.0-0.3                    -
                thunderbird-i18n-cak          78.12.0-0.3                    -
                 thunderbird-i18n-cs          78.12.0-0.3                    -
                 thunderbird-i18n-cy          78.12.0-0.3                    -
                 thunderbird-i18n-da          78.12.0-0.3                    -
                 thunderbird-i18n-de          78.12.0-0.3                    -
                thunderbird-i18n-dsb          78.12.0-0.3                    -
                 thunderbird-i18n-el          78.12.0-0.3                    -
              thunderbird-i18n-en-gb          78.12.0-0.3                    -
              thunderbird-i18n-en-us          78.12.0-0.3                    -
              thunderbird-i18n-es-ar          78.12.0-0.3                    -
              thunderbird-i18n-es-es          78.12.0-0.3                    -
                 thunderbird-i18n-et          78.12.0-0.3                    -
                 thunderbird-i18n-eu          78.12.0-0.3                    -
                 thunderbird-i18n-fa          78.12.0-0.3                    -
                 thunderbird-i18n-fi          78.12.0-0.3                    -
                 thunderbird-i18n-fr          78.12.0-0.3                    -
              thunderbird-i18n-fy-nl          78.12.0-0.3                    -
              thunderbird-i18n-ga-ie          78.12.0-0.3                    -
                 thunderbird-i18n-gd          78.12.0-0.3                    -
                 thunderbird-i18n-gl          78.12.0-0.3                    -
                 thunderbird-i18n-he          78.12.0-0.3                    -
                 thunderbird-i18n-hr          78.12.0-0.3                    -
                thunderbird-i18n-hsb          78.12.0-0.3                    -
                 thunderbird-i18n-hu          78.12.0-0.3                    -
              thunderbird-i18n-hy-am          78.12.0-0.3                    -
                 thunderbird-i18n-id          78.12.0-0.3                    -
                 thunderbird-i18n-is          78.12.0-0.3                    -
                 thunderbird-i18n-it          78.12.0-0.3                    -
                 thunderbird-i18n-ja          78.12.0-0.3                    -
                 thunderbird-i18n-ka          78.12.0-0.3                    -
                thunderbird-i18n-kab          78.12.0-0.3                    -
                 thunderbird-i18n-kk          78.12.0-0.3                    -
                 thunderbird-i18n-ko          78.12.0-0.3                    -
                 thunderbird-i18n-lt          78.12.0-0.3                    -
                 thunderbird-i18n-ms          78.12.0-0.3                    -
              thunderbird-i18n-nb-no          78.12.0-0.3                    -
                 thunderbird-i18n-nl          78.12.0-0.3                    -
              thunderbird-i18n-nn-no          78.12.0-0.3                    -
              thunderbird-i18n-pa-in          78.12.0-0.3                    -
                 thunderbird-i18n-pl          78.12.0-0.3                    -
              thunderbird-i18n-pt-br          78.12.0-0.3                    -
              thunderbird-i18n-pt-pt          78.12.0-0.3                    -
                 thunderbird-i18n-rm          78.12.0-0.3                    -
                 thunderbird-i18n-ro          78.12.0-0.3                    -
                 thunderbird-i18n-ru          78.12.0-0.3                    -
                 thunderbird-i18n-si          78.12.0-0.3                    -
                 thunderbird-i18n-sk          78.12.0-0.3                    -
                 thunderbird-i18n-sl          78.12.0-0.3                    -
                 thunderbird-i18n-sq          78.12.0-0.3                    -
                 thunderbird-i18n-sr          78.12.0-0.3                    -
              thunderbird-i18n-sv-se          78.12.0-0.3                    -
                 thunderbird-i18n-th          78.12.0-0.3                    -
                 thunderbird-i18n-tr          78.12.0-0.3                    -
                 thunderbird-i18n-uk          78.12.0-0.3                    -
                 thunderbird-i18n-uz          78.12.0-0.3                    -
                 thunderbird-i18n-vi          78.12.0-0.3                    -
              thunderbird-i18n-zh-cn          78.12.0-0.3                    -
              thunderbird-i18n-zh-tw          78.12.0-0.3                    -


:: Different sync package(s) in repository extra x86_64

-------------------------------------------------------------------------------
                             PACKAGE           2021-07-12           2021-07-17
-------------------------------------------------------------------------------
             adobe-source-sans-fonts              3.042-1              3.046-1
                            calligra             3.2.1-15             3.2.1-16
                            chromium      91.0.4472.114-1      91.0.4472.164-1
                          claws-mail             3.18.0-1              4.0.0-2
                               cmake             3.20.5-1             3.21.0-1
                               cmark             0.30.0-2             0.30.1-1
                              evince               40.2-1               40.3-1
                              ffcall                2.3-1                2.4-1
                             firefox             89.0.2-1               90.0-1
                    firefox-i18n-ach             89.0.2-1               90.0-1
                     firefox-i18n-af             89.0.2-1               90.0-1
                     firefox-i18n-an             89.0.2-1               90.0-1
                     firefox-i18n-ar             89.0.2-1               90.0-1
                    firefox-i18n-ast             89.0.2-1               90.0-1
                     firefox-i18n-az             89.0.2-1               90.0-1
                     firefox-i18n-be             89.0.2-1               90.0-1
                     firefox-i18n-bg             89.0.2-1               90.0-1
                     firefox-i18n-bn             89.0.2-1               90.0-1
                     firefox-i18n-br             89.0.2-1               90.0-1
                     firefox-i18n-bs             89.0.2-1               90.0-1
                     firefox-i18n-ca             89.0.2-1               90.0-1
            firefox-i18n-ca-valencia             89.0.2-1               90.0-1
                    firefox-i18n-cak             89.0.2-1               90.0-1
                     firefox-i18n-cs             89.0.2-1               90.0-1
                     firefox-i18n-cy             89.0.2-1               90.0-1
                     firefox-i18n-da             89.0.2-1               90.0-1
                     firefox-i18n-de             89.0.2-1               90.0-1
                    firefox-i18n-dsb             89.0.2-1               90.0-1
                     firefox-i18n-el             89.0.2-1               90.0-1
                  firefox-i18n-en-ca             89.0.2-1               90.0-1
                  firefox-i18n-en-gb             89.0.2-1               90.0-1
                  firefox-i18n-en-us             89.0.2-1               90.0-1
                     firefox-i18n-eo             89.0.2-1               90.0-1
                  firefox-i18n-es-ar             89.0.2-1               90.0-1
                  firefox-i18n-es-cl             89.0.2-1               90.0-1
                  firefox-i18n-es-es             89.0.2-1               90.0-1
                  firefox-i18n-es-mx             89.0.2-1               90.0-1
                     firefox-i18n-et             89.0.2-1               90.0-1
                     firefox-i18n-eu             89.0.2-1               90.0-1
                     firefox-i18n-fa             89.0.2-1               90.0-1
                     firefox-i18n-ff             89.0.2-1               90.0-1
                     firefox-i18n-fi             89.0.2-1               90.0-1
                     firefox-i18n-fr             89.0.2-1               90.0-1
                  firefox-i18n-fy-nl             89.0.2-1               90.0-1
                  firefox-i18n-ga-ie             89.0.2-1               90.0-1
                     firefox-i18n-gd             89.0.2-1               90.0-1
                     firefox-i18n-gl             89.0.2-1               90.0-1
                     firefox-i18n-gn             89.0.2-1               90.0-1
                  firefox-i18n-gu-in             89.0.2-1               90.0-1
                     firefox-i18n-he             89.0.2-1               90.0-1
                  firefox-i18n-hi-in             89.0.2-1               90.0-1
                     firefox-i18n-hr             89.0.2-1               90.0-1
                    firefox-i18n-hsb             89.0.2-1               90.0-1
                     firefox-i18n-hu             89.0.2-1               90.0-1
                  firefox-i18n-hy-am             89.0.2-1               90.0-1
                     firefox-i18n-ia             89.0.2-1               90.0-1
                     firefox-i18n-id             89.0.2-1               90.0-1
                     firefox-i18n-is             89.0.2-1               90.0-1
                     firefox-i18n-it             89.0.2-1               90.0-1
                     firefox-i18n-ja             89.0.2-1               90.0-1
                     firefox-i18n-ka             89.0.2-1               90.0-1
                    firefox-i18n-kab             89.0.2-1               90.0-1
                     firefox-i18n-kk             89.0.2-1               90.0-1
                     firefox-i18n-km             89.0.2-1               90.0-1
                     firefox-i18n-kn             89.0.2-1               90.0-1
                     firefox-i18n-ko             89.0.2-1               90.0-1
                    firefox-i18n-lij             89.0.2-1               90.0-1
                     firefox-i18n-lt             89.0.2-1               90.0-1
                     firefox-i18n-lv             89.0.2-1               90.0-1
                     firefox-i18n-mk             89.0.2-1               90.0-1
                     firefox-i18n-mr             89.0.2-1               90.0-1
                     firefox-i18n-ms             89.0.2-1               90.0-1
                     firefox-i18n-my             89.0.2-1               90.0-1
                  firefox-i18n-nb-no             89.0.2-1               90.0-1
                  firefox-i18n-ne-np             89.0.2-1               90.0-1
                     firefox-i18n-nl             89.0.2-1               90.0-1
                  firefox-i18n-nn-no             89.0.2-1               90.0-1
                     firefox-i18n-oc             89.0.2-1               90.0-1
                  firefox-i18n-pa-in             89.0.2-1               90.0-1
                     firefox-i18n-pl             89.0.2-1               90.0-1
                  firefox-i18n-pt-br             89.0.2-1               90.0-1
                  firefox-i18n-pt-pt             89.0.2-1               90.0-1
                     firefox-i18n-rm             89.0.2-1               90.0-1
                     firefox-i18n-ro             89.0.2-1               90.0-1
                     firefox-i18n-ru             89.0.2-1               90.0-1
                     firefox-i18n-si             89.0.2-1               90.0-1
                     firefox-i18n-sk             89.0.2-1               90.0-1
                     firefox-i18n-sl             89.0.2-1               90.0-1
                    firefox-i18n-son             89.0.2-1               90.0-1
                     firefox-i18n-sq             89.0.2-1               90.0-1
                     firefox-i18n-sr             89.0.2-1               90.0-1
                  firefox-i18n-sv-se             89.0.2-1               90.0-1
                     firefox-i18n-ta             89.0.2-1               90.0-1
                     firefox-i18n-te             89.0.2-1               90.0-1
                     firefox-i18n-th             89.0.2-1               90.0-1
                     firefox-i18n-tl             89.0.2-1               90.0-1
                     firefox-i18n-tr             89.0.2-1               90.0-1
                    firefox-i18n-trs             89.0.2-1               90.0-1
                     firefox-i18n-uk             89.0.2-1               90.0-1
                     firefox-i18n-ur             89.0.2-1               90.0-1
                     firefox-i18n-uz             89.0.2-1               90.0-1
                     firefox-i18n-vi             89.0.2-1               90.0-1
                     firefox-i18n-xh             89.0.2-1               90.0-1
                  firefox-i18n-zh-cn             89.0.2-1               90.0-1
                  firefox-i18n-zh-tw             89.0.2-1               90.0-1
                                 fmt              7.1.3-1              8.0.0-2
                             freetds             1.2.21-1                1.3-1
                         gnome-shell             1:40.2-1             1:40.3-1
              gnome-shell-extensions               40.2-1               40.3-1
                   gst-plugin-opencv             1.18.4-8             1.18.4-9
                      gst-plugin-wpe             1.18.4-8             1.18.4-9
                     gst-plugins-bad             1.18.4-8             1.18.4-9
                gst-plugins-bad-libs             1.18.4-8             1.18.4-9
                               hplip           1:3.21.4-1           1:3.21.6-1
                               imath              3.0.5-1              3.1.0-1
                               ipset               7.11-1               7.12-1
                                js78            78.11.0-1            78.12.0-1
                       kimageformats             5.84.0-1             5.84.0-2
                                 kio             5.84.0-1             5.84.0-2
                               krita              4.4.5-2              4.4.5-3
                             kseexpr            4.0.2.0-1            4.0.3.0-1
                            libmp4v2              4.1.6-1              5.0.0-1
                               libuv             1.41.0-1             1.41.1-1
                            libwacom               1.10-1               1.11-1
                       libwebsockets              4.2.0-1              4.2.1-1
                           mercurial                5.8-2              5.8.1-1
                      mkvtoolnix-cli             58.0.0-2             58.0.0-6
                      mkvtoolnix-gui             58.0.0-2             58.0.0-6
                              mpg123             1.28.0-1             1.28.2-1
                                mutt                2.1-1              2.1.1-1
                              mutter             40.2.1-1               40.3-1
                              namcap             3.2.10-2             3.2.10-3
                               ncftp              3.2.6-3              3.2.6-4
                    noto-fonts-emoji           20200916-1           20210625-1
                              okular            21.04.3-1            21.04.3-2
                              opencv              4.5.3-1              4.5.3-2
                      opencv-samples              4.5.3-1              4.5.3-2
                             openexr              3.0.5-1              3.0.5-2
                              ostree             2021.2-1             2021.3-1
                   perl-file-basedir               0.08-6               0.09-1
                   perl-http-message               6.32-2               6.33-1
                        perl-net-dns               1.31-3               1.32-1
                plasma-systemmonitor             5.22.3-1             5.22.3-2
                              polari               40.0-1               40.1-1
            prometheus-node-exporter              1.1.2-2              1.2.0-1
                       python-opencv              4.5.3-1              4.5.3-2
                   python-setuptools           1:57.1.0-1           1:57.2.0-1
                   python-virtualenv             20.4.7-1             20.5.0-1
                  python2-virtualenv             20.4.7-1             20.5.0-1
                         qt5-wayland     5.15.2+kde+r28-1     5.15.2+kde+r29-1
                           qtcreator             4.15.1-2             4.15.2-1
                               rhash              1.4.1-1              1.4.2-1
                                ruby              3.0.1-1              3.0.2-1
                           ruby-docs              3.0.1-1              3.0.2-1
                               samba             4.14.5-1             4.14.6-1
                           smbclient             4.14.5-1             4.14.6-1
                              talloc              2.3.2-1              2.3.3-1
                                 tdb              1.4.3-4              1.4.4-1
                         thunderbird            78.11.0-1            78.12.0-1
                 thunderbird-i18n-af            78.11.0-1            78.12.0-1
                 thunderbird-i18n-ar            78.11.0-1            78.12.0-1
                thunderbird-i18n-ast            78.11.0-1            78.12.0-1
                 thunderbird-i18n-be            78.11.0-1            78.12.0-1
                 thunderbird-i18n-bg            78.11.0-1            78.12.0-1
                 thunderbird-i18n-br            78.11.0-1            78.12.0-1
                 thunderbird-i18n-ca            78.11.0-1            78.12.0-1
                thunderbird-i18n-cak            78.11.0-1            78.12.0-1
                 thunderbird-i18n-cs            78.11.0-1            78.12.0-1
                 thunderbird-i18n-cy            78.11.0-1            78.12.0-1
                 thunderbird-i18n-da            78.11.0-1            78.12.0-1
                 thunderbird-i18n-de            78.11.0-1            78.12.0-1
                thunderbird-i18n-dsb            78.11.0-1            78.12.0-1
                 thunderbird-i18n-el            78.11.0-1            78.12.0-1
              thunderbird-i18n-en-gb            78.11.0-1            78.12.0-1
              thunderbird-i18n-en-us            78.11.0-1            78.12.0-1
              thunderbird-i18n-es-ar            78.11.0-1            78.12.0-1
              thunderbird-i18n-es-es            78.11.0-1            78.12.0-1
                 thunderbird-i18n-et            78.11.0-1            78.12.0-1
                 thunderbird-i18n-eu            78.11.0-1            78.12.0-1
                 thunderbird-i18n-fa            78.11.0-1            78.12.0-1
                 thunderbird-i18n-fi            78.11.0-1            78.12.0-1
                 thunderbird-i18n-fr            78.11.0-1            78.12.0-1
              thunderbird-i18n-fy-nl            78.11.0-1            78.12.0-1
              thunderbird-i18n-ga-ie            78.11.0-1            78.12.0-1
                 thunderbird-i18n-gd            78.11.0-1            78.12.0-1
                 thunderbird-i18n-gl            78.11.0-1            78.12.0-1
                 thunderbird-i18n-he            78.11.0-1            78.12.0-1
                 thunderbird-i18n-hr            78.11.0-1            78.12.0-1
                thunderbird-i18n-hsb            78.11.0-1            78.12.0-1
                 thunderbird-i18n-hu            78.11.0-1            78.12.0-1
              thunderbird-i18n-hy-am            78.11.0-1            78.12.0-1
                 thunderbird-i18n-id            78.11.0-1            78.12.0-1
                 thunderbird-i18n-is            78.11.0-1            78.12.0-1
                 thunderbird-i18n-it            78.11.0-1            78.12.0-1
                 thunderbird-i18n-ja            78.11.0-1            78.12.0-1
                 thunderbird-i18n-ka            78.11.0-1            78.12.0-1
                thunderbird-i18n-kab            78.11.0-1            78.12.0-1
                 thunderbird-i18n-kk            78.11.0-1            78.12.0-1
                 thunderbird-i18n-ko            78.11.0-1            78.12.0-1
                 thunderbird-i18n-lt            78.11.0-1            78.12.0-1
                 thunderbird-i18n-ms            78.11.0-1            78.12.0-1
              thunderbird-i18n-nb-no            78.11.0-1            78.12.0-1
                 thunderbird-i18n-nl            78.11.0-1            78.12.0-1
              thunderbird-i18n-nn-no            78.11.0-1            78.12.0-1
              thunderbird-i18n-pa-in            78.11.0-1            78.12.0-1
                 thunderbird-i18n-pl            78.11.0-1            78.12.0-1
              thunderbird-i18n-pt-br            78.11.0-1            78.12.0-1
              thunderbird-i18n-pt-pt            78.11.0-1            78.12.0-1
                 thunderbird-i18n-rm            78.11.0-1            78.12.0-1
                 thunderbird-i18n-ro            78.11.0-1            78.12.0-1
                 thunderbird-i18n-ru            78.11.0-1            78.12.0-1
                 thunderbird-i18n-si            78.11.0-1            78.12.0-1
                 thunderbird-i18n-sk            78.11.0-1            78.12.0-1
                 thunderbird-i18n-sl            78.11.0-1            78.12.0-1
                 thunderbird-i18n-sq            78.11.0-1            78.12.0-1
                 thunderbird-i18n-sr            78.11.0-1            78.12.0-1
              thunderbird-i18n-sv-se            78.11.0-1            78.12.0-1
                 thunderbird-i18n-th            78.11.0-1            78.12.0-1
                 thunderbird-i18n-tr            78.11.0-1            78.12.0-1
                 thunderbird-i18n-uk            78.11.0-1            78.12.0-1
                 thunderbird-i18n-uz            78.11.0-1            78.12.0-1
                 thunderbird-i18n-vi            78.11.0-1            78.12.0-1
              thunderbird-i18n-zh-cn            78.11.0-1            78.12.0-1
              thunderbird-i18n-zh-tw            78.11.0-1            78.12.0-1
                              unison             2.51.3-1             2.51.4-1
                             varnish              6.6.0-2              6.6.1-1
                      vulkan-headers          1:1.2.182-1          1:1.2.183-1
                   vulkan-icd-loader            1.2.182-1            1.2.183-1
                           wpewebkit             2.32.1-1             2.32.2-1
                 python-platformdirs                    -              2.0.2-1
python2-backports.entry-points-selectable               -              1.1.0-1
                python2-platformdirs                    -              2.0.2-1
                            skanlite                    -              2.2.0-1


:: Different overlay package(s) in repository kde-unstable x86_64

-------------------------------------------------------------------------------
                             PACKAGE           2021-07-12           2021-07-17
-------------------------------------------------------------------------------
                             akonadi21.04.3.r12517.g7849719ad-121.04.3.r12521.g4ee31b729-1
                    akonadi-calendar21.04.3.r1957.gc471bcd-121.04.3.r1958.gbaae021-1
                    akonadi-contacts21.04.3.r3025.gb91ab23d-121.04.3.r3027.g7dd573ce-1
                        akonadi-mime21.04.3.r1629.ga655c95-121.04.3.r1630.g5012eb8-1
                       akonadi-notes21.04.3.r1013.g3ddecb2-121.04.3.r1014.g4dc5575-1
                      akonadi-search21.04.3.r1106.g49c9837-121.04.3.r1107.g26c21d0-1
                           akregator21.04.3.r6176.g372cc909-121.04.3.r6186.gd9965343-1
                           alligator  21.06.r5.g591f010-1  21.06.r6.ga92562e-1
                           angelfish 21.06.r13.gccfa889-1 21.06.r18.g1b2d7ed-1
                                 ark21.04.3.r4592.g3fc51108-121.04.3.r4601.gdc40ea15-1
                              attica5.83.0.r822.ga90893d-15.84.0.r824.g328f2d9-1
                               baloo5.83.0.r2993.g62c03736-15.84.0.r2995.gc28a53c6-1
                            bluez-qt5.83.0.r665.g9a25983-15.84.0.r667.g8bebd7c-1
                              breeze5.22.3.r2219.g513e3f85-15.22.3.r2221.g162767a6-1
                        breeze-icons5.83.0.r1755.geec9a2c4-15.84.0.r1758.gc6fad5c9-1
                                buho 1.2.2.r30.gbb2429b-1 1.2.2.r31.g0db48ec-1
                     calendarsupport21.04.3.r566.ge222d75-121.04.3.r567.ga773765-1
                           calindori  21.06.r6.gf760462-1  21.06.r9.g5adf21b-1
                            discover5.22.3.r8230.g0c1c9cfb-15.22.3.r8233.g65664178-1
                             dolphin21.04.3.r6645.g3fdd93db9-121.04.3.r6649.g6f632283d-1
                     dolphin-plugins21.04.3.r591.g6f8984f-121.04.3.r592.g4f9910b-1
                              dragon21.04.3.r1006.gd9f5cfa-121.04.3.r1007.g3a2d074-1
                             drkonqi5.22.3.r665.gcaa06a2c-15.22.3.r672.gf511b225-1
                          eventviews21.04.3.r669.gff0d774-121.04.3.r670.g381f3ec-1
                 extra-cmake-modules5.83.0.r3336.g2cdf59e-15.84.0.r3348.ge7d3069-1
                frameworkintegration5.83.0.r588.gef4ec10-15.84.0.r589.g4aa5e78-1
                     grantlee-editor21.04.3.r754.g9870fa0-121.04.3.r757.gd920171-1
                       grantleetheme21.04.3.r331.g05475f0-121.04.3.r332.gc2d1dd4-1
                            gwenview21.04.3.r6644.gb9a21ed5-121.04.3.r6646.g5681c504-1
                     incidenceeditor21.04.3.r742.gb91c878-121.04.3.r743.gf49fe33-1
                            index-fm 1.2.2.r94.g6bbd63c-1 1.2.2.r97.g3b785c5-1
                           itinerary21.04.3.r1357.ga4c072c-121.04.3.r1377.g81e25e1-1
               kaccounts-integration21.04.3.r1209.g3b5ef30-121.04.3.r1210.g7660f66-1
                         kactivities5.83.0.r1351.g5c286e5-15.84.0.r1353.g03eacef-1
                   kactivities-stats5.83.0.r360.g802b063-15.84.0.r362.g80c6b1d-1
                        kaddressbook21.04.3.r5998.g79f2457d-121.04.3.r6003.gdec73264-1
                             kajongg21.04.3.r4194.g40ecc58d-121.04.3.r4195.gf8c5ac9e-1
                              kalarm21.04.3.r6398.g503a711e-121.04.3.r6409.g04b3bb92-1
                           kalarmcal21.04.3.r1121.g667bf5f-121.04.3.r1123.gc773ba4-1
                                kalk  21.06.r5.g0ef70be-1  21.06.r6.g01bce47-1
                             kapidox5.83.0.r540.g2fc5e0d-15.84.0.r541.gc6803db-1
                              kapman21.04.3.r599.g98d5783-121.04.3.r600.g0c332be-1
                            karchive5.83.0.r492.g2a1acbd-15.84.0.r496.ge657605-1
                               kasts 21.06.r66.g17f235f-1 21.06.r72.gdf07359-1
                                kate21.04.3.r18279.g88c6ab08f-121.04.3.r18291.g809548bf0-1
                             katomic21.04.3.r913.g943bd88-121.04.3.r914.g02623ed-1
                               kauth5.83.0.r439.gf48b5bf-15.84.0.r441.gef65bd6-1
                             kbackup21.04.3.r379.gfa6fb9b-121.04.3.r380.g4ccaae3-1
                             kblocks21.04.3.r663.g4b38480-121.04.3.r664.g59ca52a-1
                          kbookmarks5.83.0.r410.gad346c1-15.84.0.r412.g80d61ce-1
                         kcachegrind21.04.3.r1149.gd1fba77-121.04.3.r1150.g0e6745f-1
                  kcachegrind-common21.04.3.r1149.gd1fba77-121.04.3.r1150.g0e6745f-1
                       kcalendarcore5.83.0.r1219.ga2df8844b-15.84.0.r1224.gcf3f52ee8-1
                           kcalutils21.04.3.r854.g11d58ffb1-121.04.3.r855.g697195969-1
                              kclock 21.06.r15.g2385a20-1 21.06.r17.g8536da1-1
                            kcmutils5.83.0.r523.g2411f4c-15.84.0.r525.ga362ddf-1
                             kcodecs5.83.0.r372.gf0ff68d-25.84.0.r375.gc58a80e-1
                         kcompletion5.83.0.r446.g54e95d0-15.84.0.r448.g7a0b9d2-1
                             kconfig5.83.0.r846.gbd53bb3-15.84.0.r849.gdcc5f65-1
                      kconfigwidgets5.83.0.r595.g9381bbe-15.84.0.r598.gd64fdf6-1
                           kcontacts1:5.83.0.r3244.g2f7f8bcb-11:5.84.0.r3246.gafa4ae75-1
                         kcoreaddons5.83.0.r1241.g4cd7e789-15.84.0.r1246.g9b981389-1
                              kcrash5.83.0.r399.g4921623-15.84.0.r402.g701cd36-1
                               kcron21.04.3.r774.g21f917d-121.04.3.r775.g91d5a01-1
                                kdav1:5.83.0.r1289.g2795a0d-11:5.84.0.r1290.gd47ce67-1
                         kdbusaddons5.83.0.r370.g29dfe25-15.84.0.r371.ge821326-1
                     kde-dev-scripts21.04.3.r4137.g8f98b13-121.04.3.r4138.g0262243-1
                      kdebugsettings21.04.3.r824.ga3a6a99-121.04.3.r831.g82ea95e-1
                        kdeclarative5.83.0.r901.g580a694-15.84.0.r903.g9f07247-1
                          kdeconnect21.04.3.r3277.g1d666fce-121.04.3.r3288.g3ba219da-1
                                kded5.83.0.r409.g01943ff-15.84.0.r411.g5c3ef36-1
                     kdelibs4support5.83.0.r1026.g44dee8c4-15.84.0.r1027.gbd5c6518-1
                       kdepim-addons21.04.3.r4231.gd2a16963-121.04.3.r4237.g329f63a7-1
                      kdepim-runtime21.04.3.r15145.g74ef1624e-121.04.3.r15146.gf0c467fff-1
                    kdeplasma-addons5.22.3.r8552.g1caff68f9-15.22.3.r8555.gd2ad466df-1
                     kdesignerplugin5.83.0.r328.g0b12b99-15.84.0.r329.g8141fca-1
                               kdesu5.83.0.r468.g3daa918-15.84.0.r470.g45a82b6-1
                           kdewebkit5.83.0.r274.gefed877-15.84.0.r276.g9e20914-1
                            kdiamond21.04.3.r665.g639f619-121.04.3.r666.g7952ebb-1
                              kdnssd5.83.0.r315.g4ba7121-15.84.0.r316.g5a5e100-1
                           kdoctools5.83.0.r614.gb87709c-15.84.0.r616.g1a544d9-1
                          kemoticons5.83.0.r376.gbeed4ec-15.84.0.r378.gd8d5133-1
                       kfilemetadata5.83.0.r798.g3847089-15.84.0.r800.gdf7a567-1
                               kfind21.04.3.r2634.gdce809f04-121.04.3.r2639.g1e525b4bd-1
                             kfloppy21.04.3.r752.g691d766-121.04.3.r753.g77af6be-1
                        kglobalaccel5.83.0.r451.g86899db-15.84.0.r453.gac6c8df-1
                         kgoldrunner21.04.3.r1234.g79209db-121.04.3.r1235.gfb05d40-1
                          kguiaddons5.83.0.r377.g9047512-15.84.0.r379.g3b068cc-1
                           kholidays1:5.83.0.r943.gd0c15ca-11:5.84.0.r945.ga00d0fe-1
                               khtml5.83.0.r550.g7734b7f-15.84.0.r551.ga34c800-1
                               ki18n5.83.0.r470.g4ef749b-15.84.0.r472.gf3e663b-1
                         kiconthemes5.83.0.r531.g7edcfab-15.84.0.r533.g52064e0-1
                 kidentitymanagement21.04.3.r3792.g0b2875ba-121.04.3.r3795.g5a86412f-1
                           kidletime5.83.0.r306.g1e5792e-15.84.0.r308.gec6e0b6-1
                                 kig21.04.3.r3140.gdcb670bd-121.04.3.r3143.g96186b6a-1
                                kigo21.04.3.r518.g9a11075-121.04.3.r519.g79099ee-1
                            killbots21.04.3.r732.g7da9165-121.04.3.r733.g48676a2-1
                       kimageformats5.83.0.r344.g3266a9c-15.84.0.r347.g7f56d83-1
                               kimap21.04.3.r1100.ga376bc4-121.04.3.r1101.ge0538b4-1
                         kinfocenter5.22.3.r1860.gcef3f0d-15.22.3.r1861.g07fdf4a-1
                               kinit5.83.0.r403.g88e23a2-15.84.0.r405.ge6668c4-1
                                 kio5.83.0.r4831.gc5e428e7-15.84.0.r4847.g9701d916-1
                          kio-extras21.04.3.r7088.gcec49d39-121.04.3.r7092.g2f2f6253-1
                          kio-gdrive21.04.3.r560.g44f483d-121.04.3.r561.gb18ab23-1
                           kirigami25.83.0.r2828.ga1b3913e-15.84.0.r2837.g040e6136-1
                         kitemmodels5.83.0.r545.g755cdd1-15.84.0.r547.gb703c6f-1
                          kitemviews5.83.0.r330.g2716299-15.84.0.r332.gf2786d0-1
                          kitinerary21.04.3.r1820.g5058071-121.04.3.r1831.gb1464cd-1
                         kjobwidgets5.83.0.r368.g9c6142f-15.84.0.r369.gf058ddb-1
                                 kjs5.83.0.r329.gca14caf-15.84.0.r331.g1157752-1
                            kjsembed5.83.0.r298.g9de8ed7-15.84.0.r300.g1e8b825-1
                               kldap21.04.3.r868.g174e41b-121.04.3.r869.g4ae869e-1
                            klickety21.04.3.r629.gbea1cbb-121.04.3.r631.g6290ae3-1
                              klines21.04.3.r740.g0ab7edb-121.04.3.r752.gd99605c-1
                               kmail21.04.3.r25834.g3d3c8cd4a-121.04.3.r25846.gbb906806c-1
                               kmbox21.04.3.r528.g3176ee3-121.04.3.r529.geffe162-1
                        kmediaplayer5.83.0.r290.gd16226b-15.84.0.r291.g8385c6b-1
                               kmime21.04.3.r1440.g43a6ce0-121.04.3.r1441.gebb0fc1-1
                              kmines21.04.3.r1711.ge920658-121.04.3.r1714.ga739ce9-1
                        knavalbattle21.04.3.r1381.gbe44ade-121.04.3.r1382.ge8afcae-1
                            knetwalk21.04.3.r650.g319553b-121.04.3.r651.g71b9db7-1
                           knewstuff5.83.0.r1182.g6788cf4f-15.84.0.r1184.g5bb2707b-1
                      knotifications5.83.0.r666.g4e638d1-15.84.0.r668.g3009331-1
                       knotifyconfig5.83.0.r346.g1725410-15.84.0.r348.gbbcae0e-1
                             konsole21.04.3.r7882.g26018e3a-121.04.3.r7891.gdc92c593-1
                             kontact21.04.3.r5335.g829a61e4-121.04.3.r5344.g5d31c898-1
                    kontactinterface21.04.3.r620.g9ea7cf2-121.04.3.r621.g7bec405-1
                          korganizer21.04.3.r11403.g281f79894-121.04.3.r11404.g83a44d342-1
                            kpackage5.83.0.r675.g9acb251-15.84.0.r678.g0e03365-1
                              kparts5.83.0.r512.g4dbc8b4-15.84.0.r514.g8b81bf4-1
                             kpeople5.83.0.r1335.gb6b58af-15.84.0.r1337.g3f4ab34-1
                        kpimtextedit21.04.3.r1392.gc08755a-121.04.3.r1393.g3874363-1
                           kplotting5.83.0.r285.g48b6d33-15.84.0.r287.g96be9c3-1
                                kpty5.83.0.r330.g03a517a-15.84.0.r331.g09b4e06-1
                    kpublictransport21.04.3.r1691.g86c0f24-121.04.3.r1692.g7d976ae-1
                        kquickcharts5.83.0.r464.gec46053-15.84.0.r466.g09e9642-1
                               kross5.83.0.r328.g7d48e4f-15.84.0.r330.g2e0b5b7-1
                             krunner5.83.0.r642.gbcd11b6-15.84.0.r644.g80cdc75-1
                            kservice5.83.0.r922.g2900204-15.84.0.r924.g0b569b0-1
                               ksmtp21.04.3.r357.g6357856-121.04.3.r358.g5969962-1
                          ksnakeduel21.04.3.r796.gb4178a5-121.04.3.r797.gc78afdf-1
                        ksystemstats5.22.3.r174.g0639a7f-15.22.3.r176.g5f93a3f-1
                         ktexteditor5.83.0.r2903.g6a7e6286-15.84.0.r2906.g96182d63-1
                        ktextwidgets5.83.0.r402.g3399228-15.84.0.r404.g042f5a7-1
                               ktnef21.04.3.r654.g3cb0be9-121.04.3.r655.ga27e7de-1
                              ktouch21.04.3.r2136.g3f40f66-121.04.3.r2137.g62ffc8a-1
                     kunitconversion5.83.0.r368.gfafa510-15.84.0.r369.geed860d-1
                             kwallet5.83.0.r1075.gf5fc49b-15.84.0.r1078.g60c8e9d-1
                         kwallet-pam5.22.3.r248.ge91fcbe-15.22.3.r249.g11cc88e-1
                      kwalletmanager21.04.3.r1199.gbdc66ef-121.04.3.r1201.gedd21a2-1
                               kwave21.04.3.r3737.gc6213fa5-121.04.3.r3738.ga4cf7ac2-1
                            kwayland5.83.0.r1094.g1644a14-15.84.0.r1097.gba03a44-1
                     kwayland-server5.22.3.r1343.g893e4a1-15.22.3.r1344.g3789090-1
                            kweather 21.06.r30.gb5e8a76-1 21.06.r35.gce3bb20-1
                      kwidgetsaddons5.83.0.r833.gbac6de40-15.84.0.r835.g6a72f111-1
                                kwin5.22.3.r19637.g3c28a7895-15.22.3.r19646.g9e5cb836a-1
                       kwindowsystem5.83.0.r597.gcb33999-15.84.0.r599.g26e295a-1
                              kwinft5.22.0.r18970.g15ebb3fb5-15.22.0.r19031.g6a8f20bcf-1
                              kwrite21.04.3.r18279.g88c6ab08f-121.04.3.r18291.g809548bf0-1
                             kxmlgui5.83.0.r785.g4c6acb75-15.84.0.r790.g917b743d-1
                       kxmlrpcclient5.83.0.r451.g330436966-15.84.0.r452.gdcaf14c9e-1
                          libakonadi21.04.3.r12517.g7849719ad-121.04.3.r12521.g4ee31b729-1
                           libkdepim21.04.3.r839.gc514137-121.04.3.r840.ge2cbe34-1
                            libkgapi21.04.3.r1285.g9c05e62-121.04.3.r1286.gab3d548-1
                             libkleo21.04.3.r913.g1ff8583-121.04.3.r914.g9f79f52-1
                           libksieve21.04.3.r1545.g3300d331-121.04.3.r1551.gfc1ed601-1
                               lskat21.04.3.r805.gb70ac1d-121.04.3.r807.gb192c55-1
                          mailcommon21.04.3.r1053.g53624c3-121.04.3.r1057.gc8d5a1d-1
                        mailimporter21.04.3.r461.g3677c0d-121.04.3.r462.gaaac664-1
                              marble21.04.3.r13315.g446a2e579-121.04.3.r13317.gf08f15fd3-1
                       marble-common21.04.3.r13315.g446a2e579-121.04.3.r13317.gf08f15fd3-1
                           marble-qt21.04.3.r13315.g446a2e579-121.04.3.r13317.gf08f15fd3-1
                           maui-nota 1.2.2.r49.gedc609a-1 1.2.2.r52.gf3a839c-1
                            maui-pix 1.2.2.r39.ga3c2b86-1 1.2.2.r58.g2ddca71-1
                    mauikit-accounts         r8.3324a33-1         r9.398b635-1
                          messagelib21.04.3.r6064.g53ee55c8-121.04.3.r6075.g1de22472-1
                     modemmanager-qt5.83.0.r513.gaf2046f-15.84.0.r515.gd228c82-1
                   networkmanager-qt5.83.0.r1109.gc4f8663-15.84.0.r1110.g898e976-1
                              okular21.04.3.r9393.g5447aa102-121.04.3.r9397.g1d9081766-1
                           pimcommon21.04.3.r1063.g88519b7-121.04.3.r1064.g6dfebc4-1
          plasma-browser-integration5.22.2.1.r1266.gdc031190-15.22.2.1.r1267.gb9e54d8c-1
                      plasma-desktop5.22.3.r8541.g51a9de3fe-15.22.3.r8544.g424e9b2e4-1
                       plasma-dialer  21.06.r5.g6566de5-1  21.06.r7.g06e0f9a-1
                        plasma-disks5.22.3.r220.gc883001-15.22.3.r221.gaaf1ef6-1
                    plasma-framework5.83.0.r15909.g057b74476-15.84.0.r15915.g2ec68a614-1
                    plasma-mobile-nm5.21.4.r3061.gf6e45d40-15.21.4.r3063.gf891c384-1
                           plasma-nm5.22.3.r3061.gf6e45d40-15.22.3.r3063.gf891c384-1
                           plasma-pa5.22.3.r950.g6ff7099-15.22.3.r951.ge87dcf3-1
             plasma-phone-components5.22.3.r1423.g7c8fc779-15.22.3.r1425.g4942e0e3-1
                     plasma-settings  21.06.r2.g968453c-1  21.06.r7.g14efd89-1
                plasma-systemmonitor5.22.3.r463.g967d612-15.22.3.r466.gc3fb6e0-1
            plasma-wayland-protocols1.3.0.r1026.g0b07950-11.3.0.r1027.gad543cf-1
              plasma-wayland-session5.22.3.r10430.g9c5962eaa-15.22.3.r10440.g27704daf4-1
                    plasma-workspace5.22.3.r10430.g9c5962eaa-15.22.3.r10440.g27704daf4-1
         plasma-workspace-wallpapers5.22.3.r278.g90dc1bd-15.22.3.r279.g5bf6b8d-1
                              prison5.83.0.r320.geb20509-15.84.0.r323.g4fee056-1
                             purpose5.83.0.r862.g2ca6b6b-15.84.0.r863.g313092d-1
                         qcachegrind21.04.3.r1149.gd1fba77-121.04.3.r1150.g0e6745f-1
                   qqc2-breeze-style      r200.g2453dba-15.22.3.r220.gdcfd65f-1
                  qqc2-desktop-style5.83.0.r497.gcc0df39-15.84.0.r502.g4db9bbb-1
                                sddm0.19.0.r37.g7cca9c7-20.19.0.r49.gbb54497-1
                               solid5.83.0.r686.g0e654ed-15.84.0.r690.g9829c51-1
                              sonnet5.83.0.r620.g430697e-15.84.0.r622.g7f36a22-1
                            spacebar 21.06.r22.gecc0155-1 21.06.r23.g6bc8d92-1
                         syndication5.83.0.r832.g468e4ca-15.84.0.r834.g43f3876-1
                 syntax-highlighting5.83.0.r1623.gd5c4d1fe-15.84.0.r1629.gc6ba64ee-1
                        threadweaver5.83.0.r502.g79794c5-15.84.0.r504.gb7953f0-1
                               vvave 1.2.2.r48.g709b880-1 1.2.2.r52.gc075331-1
                  mauikit-imagetools                    - 1.2.2.r16.g9f9e1a4-1


:: Different sync package(s) in repository multilib x86_64

-------------------------------------------------------------------------------
                             PACKAGE           2021-07-12           2021-07-17
-------------------------------------------------------------------------------
                         lib32-jack2             1.9.18-1             1.9.19-1
                        lib32-mpg123             1.28.1-1             1.28.2-1
                           lib32-nss               3.67-1               3.68-1
                           lib32-tdb              1.4.3-1              1.4.4-1


No issue, everything went smoothly
Yes there was an issue. I was able to resolve it myself.(Please post your solution)
Yes i am currently experiencing an issue due to the update. (Please post about it)
Check if your mirror has already synced: