Ok So basically I put my laptop's SSD in my desktop computer and since my pc had a Nvidia GPU, I tried installing the drivers for it. Somehow I messed up and after rebooting I was presented with a black screen. Then I erased the Nvidia drivers, auto-detected and reinstalled AMD's drivers with MHWD in TTY from my laptop. And now I'm here. It boots like usual but then gets stuck on '[OK] Reached Graphical Interface', but the cursor is present and I can control it. Actually, it used to get stuck on TLP so I thought deleting it might help, which it obviously didn't. I am assuming this has to do with the Window Manager or some sort.
I already tried this: [Fix] System doesn't boot, boots to a black screen, or stops at a message
Didn't work.
The result of startx is:

And pacman -Syyu says there's nothing to do.
Result of 'mhwd' and mhwd -li are: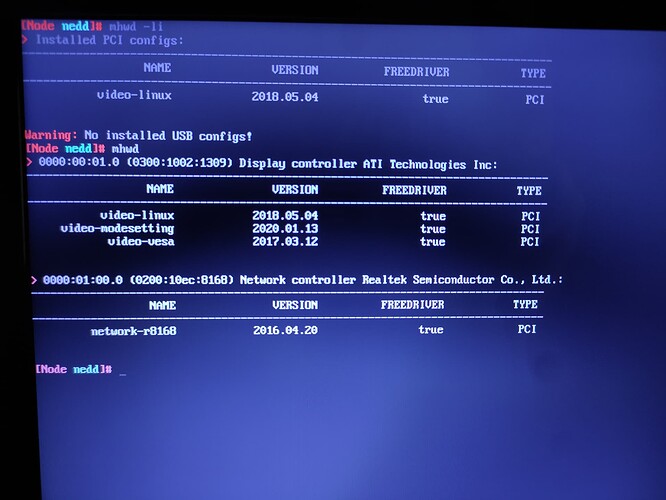 My current kernel is linux515.
Any help?
Edit: GRUB just doesn't show up even though I have set GRUB_TIMEOUT_STYLE=menu GRUB_TIMEOUT=10 GRUB_DISABLE_OS_PROBER=false. Holding down ESC makes the screen black and gets stuck. I am on UEFI boot mode and Secure boot is off. I also don't have Windows on this SSD, only Manjaro.