Hi
Another sound related thread but I have one more issue. After switching to Pipewire, following these steps, I've got everything working but there are only HSP codecs available for my headphone. So the sound quality is very poor.
Any ideas on how to get it to work? As far as my Google and search skills can tell me this should just work out of the box.
As you can see my headphones only have these two options: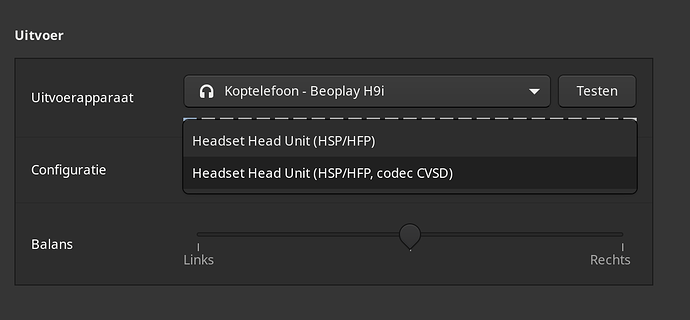 I'm using a B&O h9i bluetooth headphone which supports AAC.
Thanks a lot.