Hi everyone.
I have reinstalled Manjaro Cinnamon 21.2.2 to give my PC a new start for the year.
I have a black window when I launch Steam via the application menu. The windows has no decorations and the content is still black.

But, when launcher through a terminal, the Steam window display juste fine !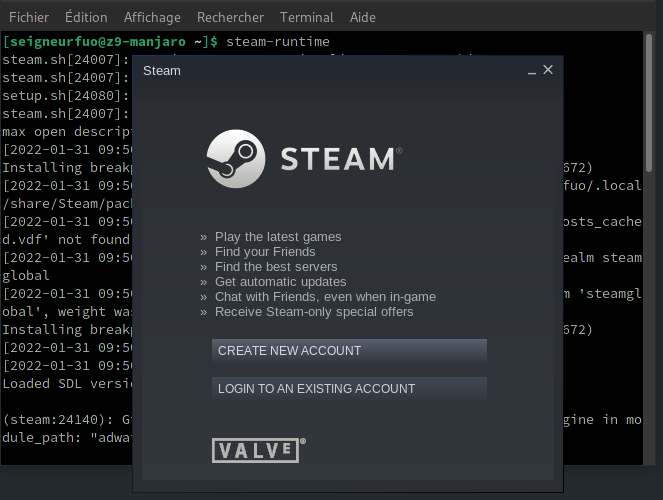 I tried with both steam-runtime and steam-native but the result is the same.
I am on "Manjaro Cinnamon Edition. 21.2.2". Fresh install from this week-end.
The only thing I have installed is the Nvidia Drivers and Steam, and I have not copy back my home folder for now. (So, no old config file in my home or no old steam folder). Just fresh installed.
P.S: Before reinstalling, Steam works well. Is this problem due to recent updates ?
Futher informations:
System is up to date.
Kernel is: 5.15.16-1-MANJARO
Nvidia driver is: 495.46
Thank you in advance.