I updated my plasma version after a long time and now my mouse just, doesnt work.
i went through a lot of things and everything that i thought that i could do to fix. whats left is the main suspect which is the libinput as i found something in the debbugging and in USB viewer that is very likely the issue. that is the driver is not connected to the device (razer lancehead turnement edition mouse).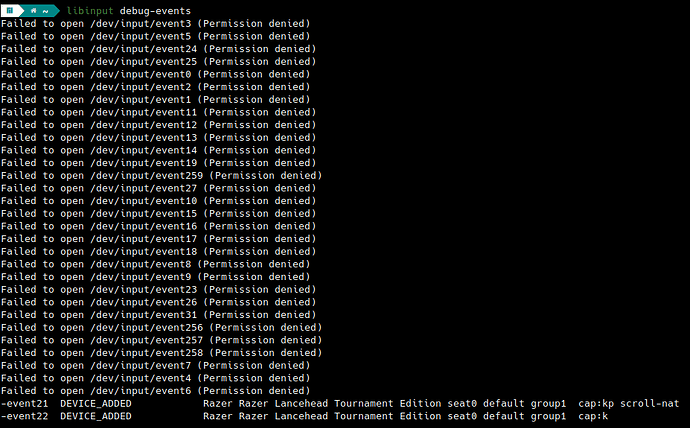 this is the image i got thought it doesnt have the error as i dont know how to recreate the log but it said something like this: mouse took longer than 22ms to respond. ??? event 9 ???
thats all i remember from that sorry
ty if anyone decides to help me <3