Hi everyone,
After I installed the latest update the blutetooth became broken – after a connecting to the device (headphones) and waiting a few seconds, it just disconnects itself. I believe the GIF below presents the best what's actually going on there (blueman 's devices window):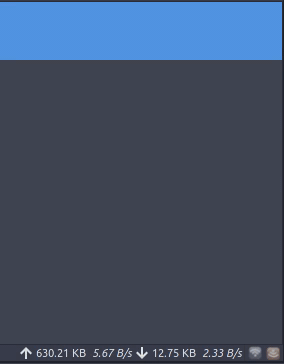 As you can see, the bluetooth iself drops the link quality from 100% to 10% (and my headphones are next to the Pi once I'll connected to them – so I suppose that's not the issue with the signal). After a short time, it disconnects. I have no visual information what failed through (there's no dialog window with error message that could pop-up).
Just to inform this doesn't occur when my headphones are in use – eg. I'm listening music.
Also, the journalctl reports this:
dbus-daemon[468]: [system] Rejected send message, 0 matched rules; type="method_return", sender=":1.58" (uid=1000 pid=1115 comm="/usr/bin/pulseaudio --daemonize=no ") interface="(unset)" member="(unset)" error name="(unset)" requested_reply="0" destination=":1.13" (uid=0 pid=561 comm="/usr/lib/bluetooth/bluetoothd ")

The things I've tried so far:
reinstalling linux kernel and it's headers (it fixed my issues with the bluetooth earlier),
reinstalling all packages assotiated with the bluez (i.e bluez, bluez-utils and bluez-libs),
installing the pi-bluetooth – it had the same issue + I had a choppy audio that weren't an issue earlier (I believe it were also updated from the version 1.2 to 1.3 – so it is incompatible with the RPi4 right now; I'm not sure about that, through),
reinstalling/installing back the brcm-patchram-plus package – no effects at all.
making sure that the pi-bluetooth/brcm-patchram-plus services are running – they were.
Has anyone got an idea why this could happen? Am I the only person affected with this issue?
BTW I've never an issue with the bluetooth connection earlier (sometimes the adapter weren't visible after an update, but reinstalling the kernel seemed to fix that).