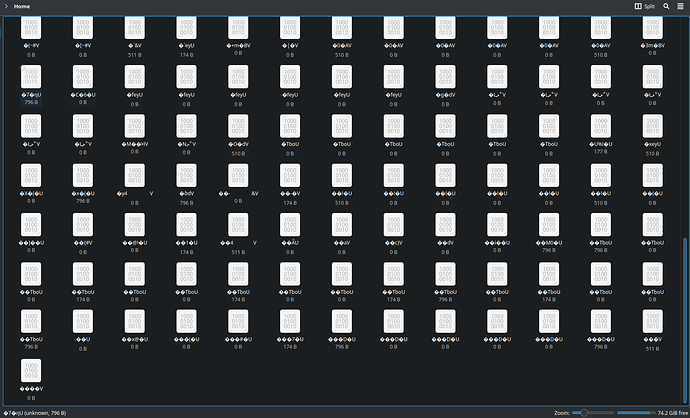 I'm having this for over a month and I think files like these just keep adding up.
I don't know what they are, I just know that I surely didn't create them and there is more than a hundred.
I can't delete through Dolphin cause it's saying "file doesnt exist" and with console names are still messed up and there is, like a said, too many of them to delete them 1 by 1.
Does someone know why it's happening and how to delete all this garbage? Thanks.