kdeinit5 --version:
Qt: 5.15.2
KDE: 5.80.0
I try to set a manual proxy for my whole desktop.
I go to settings ⇒ Proxy, choose manual proxy and set the ip ( Topic 1 - 5)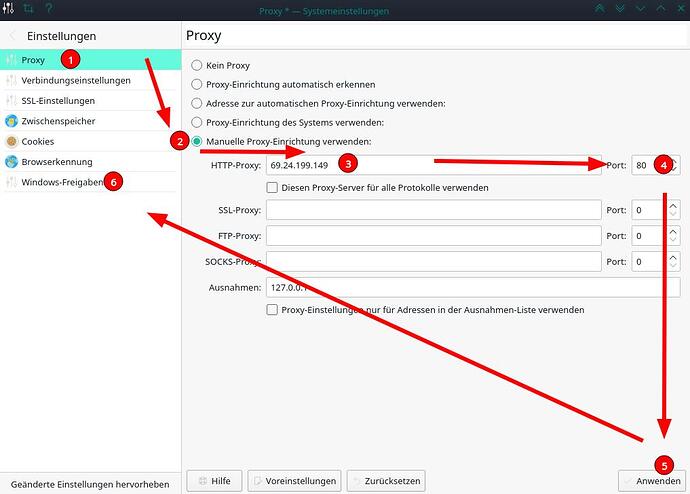 If I change then to another Section in the KDE-Setting (6) , and back to Proxy-Settings (1), then the settings are gone, and "No Proxy" is choosed again.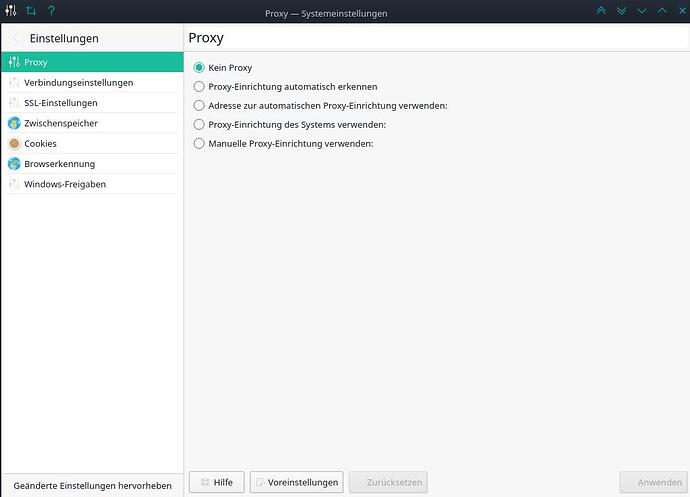 Any Idea why?