Manjaro has offered support for PINE64 devices since the very beginning – with high-quality OS builds now available for nearly all of Pine64 SBCs and devices – and the PinePhone is no exception in this regard. This community edition will ship in a custom presentation box designed by Manjaro's artwork team, and the PinePhone itself will feature a sleek-looking Manjaro logo on the back-cover. This PinePhone CE will be available in two hardware configurations:
$149 — 2GB RAM; 16GB eMMC
$199 — 3GB RAM; 32GB eMMC (includes a bundled USB-C dock)
Both configurations of the Manjaro CE PinePhones feature rev. 1.2a PCBA. The $199 hardware variant, called convergence package , also features a USB-C dock equipped with 10/100 Ethernet, 2x USB type A ports, HDMI digital video output and power-in via USB-C.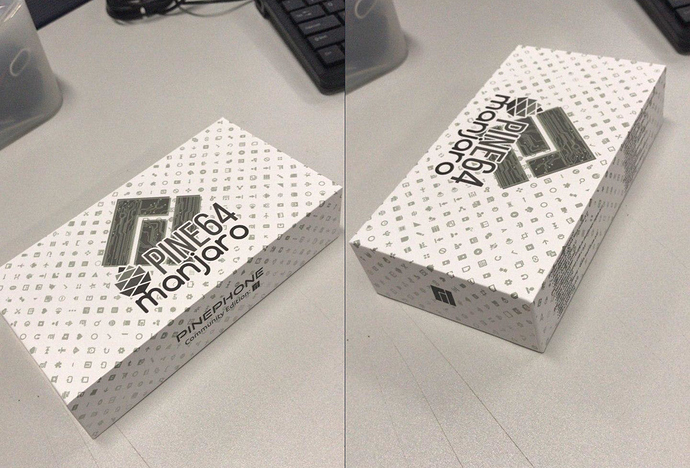 The Manjaro PinePhone CE OS image, which will ship with the upcoming PinePhones, was sent to the factory just the other day. Personally, we feel that this is the most end-user ready OS image to ship on the PinePhone thus far. The OS image ships with Phosh and is probably the smoothest experience on the PinePhone to date. It features a solid variety of well-tuned applications to get you started, including Firefox, GNOME Maps and Megapixels camera application, just to mention a few. Don't get us wrong, the software will still require a layer of polish to be considered 'daily-driver' worthy by a broader audience, but we have been running it exclusively on our phones for weeks and it has been a great experience so far.
You can still pre-order it now.