Since a month or maybe more, I noticed that pamac defaulted its look and is no longer following GTK theming on Plasma.
I checked other GTK apps on my system, and they all look all right. Reapplying GTK theme didn't help. There were many Plasma updates or KDE framework updates since then, and it wasn't fixed, so I started wondering if it is something in my system. On the other hand, Pamac changed a bit and is no longer asking for password on a stupid repo refresh, so maybe it was Pamac's update that forced "root look" so to speak.
This is how it looks now: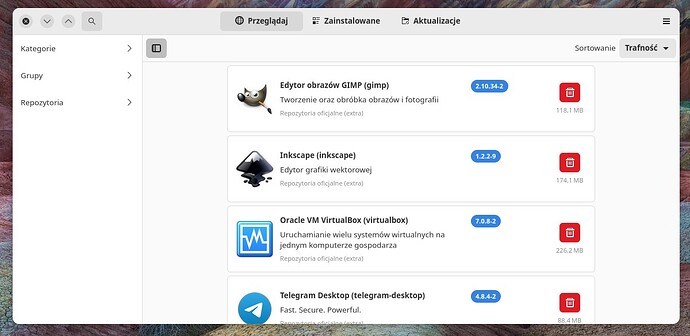 So the questions are: Does anyone know anything about this? Is it only on my system (config error?)? Is it some known pamac or Plasma bug?
Thanks