Since 2023-09-30 Mesa 23.2.1-1 is in Arch extra repo, but still not available in Manjaro (unstable).
Why?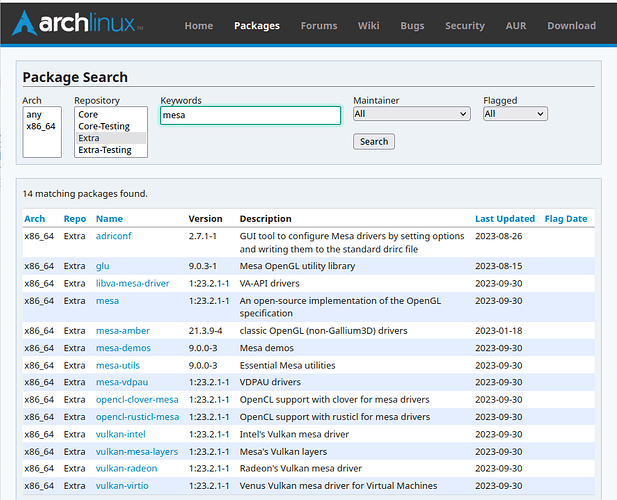 We normally wait for the first point release or more as we normally don't distribute development versions of mesa.
This topic was automatically closed 2 days after the last reply. New replies are no longer allowed.