Ladies and Gentleman: I am stucked.

As already mentioned by some others, most prominently here - Not able to boot Manjaro USB - #19 by megavolt - I also have the problem of Manjaro Live not booting to the GUI, meaning, I can not install Manjaro.
I have used manjaro for two years now and was more than happy and glad to finally get rid of Windows, without being forced in the Ubuntu world. Now I configured a new Desktop PC:
CPU: AMD Ryzen 5 3600
Board: MSI Tomahawk MAG X570 (AM4)
GPU: Nvidia RTX 3070
I tried to install manjaro, but got stuck at this: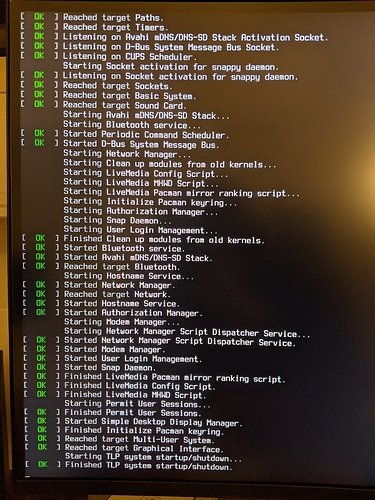 Removing the 'quiet' parameter from the boot options shows exactly the same output above. I also tried different versions of manjaro (older kernels in all variations), but to no prevail.
Secure boot is disabled, I tried the free drivers and I also tried most of the steps (ACPI related) from the "Not able to boot Manjaro from USB" thread. What really quirks me, is that there does not seem to be any error related to the stuck situation. See the journalctl -b -0 --reverse output here:

continued…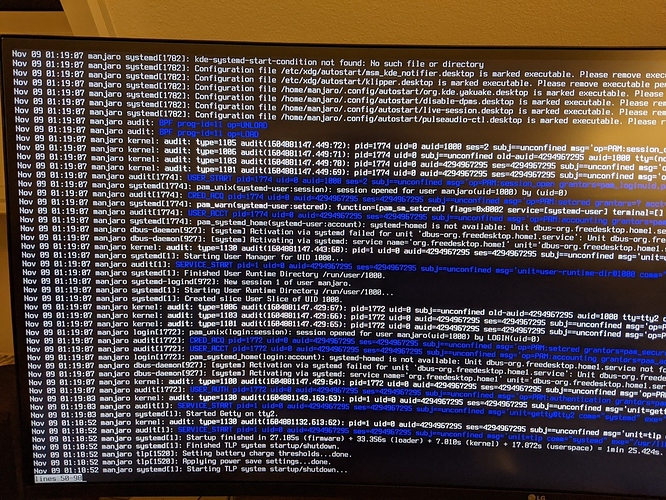 I am completely lost. I do not want to return to Windows and I need my Desktop PC for my work up and running asap.
I am glad for any assistance.
Julius