Ever since I have Linux 5.10 (LTS), I have this problem.
What you see there is me entering xflock4 and being able to go back to the login screen within five seconds or so, but on the second try I wait a little longer for the screen to fall asleep and then I no longer am able to have my display show anything no matter what input I give to it.
So these are my issues:
My DE goes black after x minutes of inactivity, no matter what.
I can't turn it back on in any shape or form, except for a miracle. The display gets out of sleep, but instead of the lock screen, it refreshes to black again and remains completely unresponsive to any output.
Screenlock is off.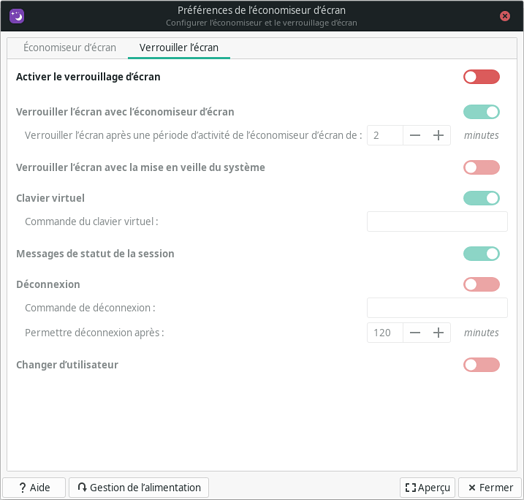 Screensaver is off.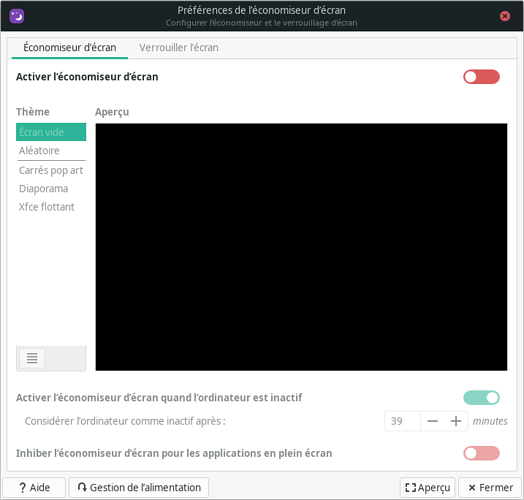 Energy Star features (DPMS) are off.
xset s off
xset -dpms

Nothing seems to help.
And why do I seem to be the only one with this problem?
---
Additional information
[folaht@pjehrsohmehj ~]$ inxi -SCGM
System:    Host: pjehrsohmehj Kernel: 5.10.53-1-MANJARO x86_64 bits: 64 Desktop: Xfce 4.16.0 Distro: Manjaro Linux
Machine:   Type: Desktop Mobo: ASRock model: J5005-ITX serial: <superuser required> UEFI: American Megatrends v: P1.40
           date: 08/06/2018
CPU:       Info: Quad Core model: Intel Pentium Silver J5005 bits: 64 type: MCP cache: L2: 4 MiB
           Speed: 2695 MHz min/max: 800/2800 MHz Core speeds (MHz): 1: 2695 2: 2696 3: 2738 4: 2748
Graphics:  Device-1: Intel GeminiLake [UHD Graphics 605] driver: i915 v: kernel
           Display: x11 server: X.Org 1.20.11 driver: loaded: intel unloaded: modesetting resolution: 1920x1080~60Hz
           OpenGL: renderer: Mesa Intel UHD Graphics 605 (GLK 3) v: 4.6 Mesa 21.1.5

Monitor
Philips
MODEL 243V7
SN: UHBA2021041182
1920x1080@60GHz