New release incoming, please test.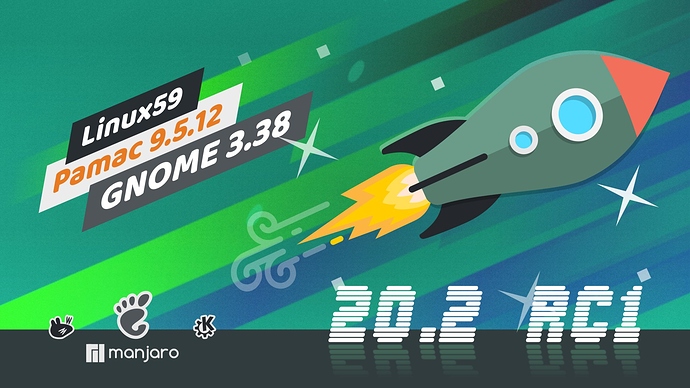 New features in Gnome edition:
gnome 3.38

much improved application grid
performance enhancements
improved fingerprint support
some redesign in gnome application interfaces

New tiling options in gnome-layout-switcher

material-shell, touch friendly and efficient tiling interface
pop-shell, unintrusive and intuitive tiling system (enabled by default)

OEM-style installation with gnome-initial-setup. Installing Manjaro to your friends computer is easier than ever
improved terminal fonts (read: better icons in ranger and better looking powerline if you enable it)
improved bmenu for system management in terminal
plymouth for boot animation (optional graphical password dialogs coming later). Enabled only for installed system, live system still shows the console output.
Download you iso here: