Intro:
There are a couple of similar (still closed) threads about the following issue in this forum (e.g.: Custom global shortcuts not working)… up from 2020 till 2021, but none of them solved the issue.
Some of them noticed to use Custom or Standard Shortcuts instead of Global Shortcuts, but I wonder that I don't have any of them. Might be, that there are only one kind of Shortcut in KDE in 2022?!
Issue
I have some shortcuts created in kde. Some are working, others don't.
For Example:
Dolphin is working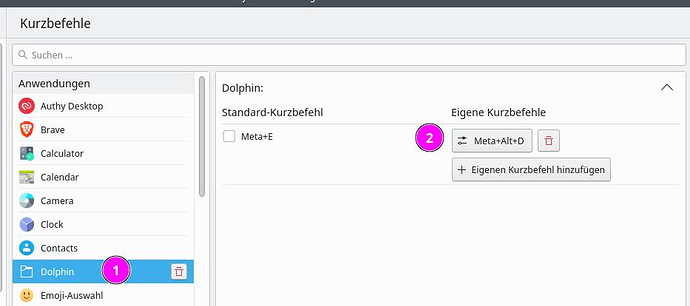 Brave don't

What might be the issue of that?
BTW: Meta+Alt+P never worked before, but Meta+Alt+B worked some time ago - but not anymore.