Randomly my laptop starts freezing (1-3 sec) so I checked form my ram usage and it was 7/7.8 GB used.
My usage is only some firefox tabs(max 7 tabs) and vscode.
But I realized that my firefox and latte dock (and panel) takes too much ram.
This example uses only one firefox tab, and uses alot of resources by "Web" "MainThread" and "latte-dock".
How can I reduce this usage?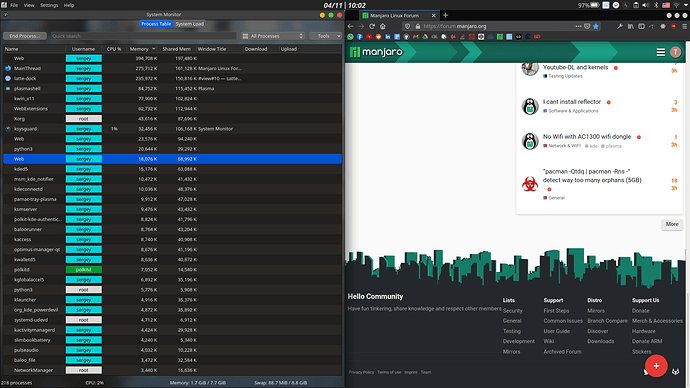 PU: Quad Core Intel Core i7-6700HQ (-MT MCP-) speed/min/max: 952/800/3500 MHz Kernel: 5.9.1-1-MANJARO x86_64  
Up: 1h 51m Mem: 3610.7/7859.0 MiB (45.9%) Storage: 931.51 GiB (3.6% used) Procs: 237 Shell: inxi: 3.1.05