Hello, as the title implies I have a AMD RX 6500 XT gpu. These cards are only 2 months old on the market and as such there is basically no information online about how to configure them for gaming on manjaro. I used the auto install open-source driver feature, but I am noticing significant amounts of graphical bugs while in graphics-intensive games, as well as general fps choppiness. I've also noticed that manjaro does not seem to be able to identify my gpu, it being listed as "unknown device name":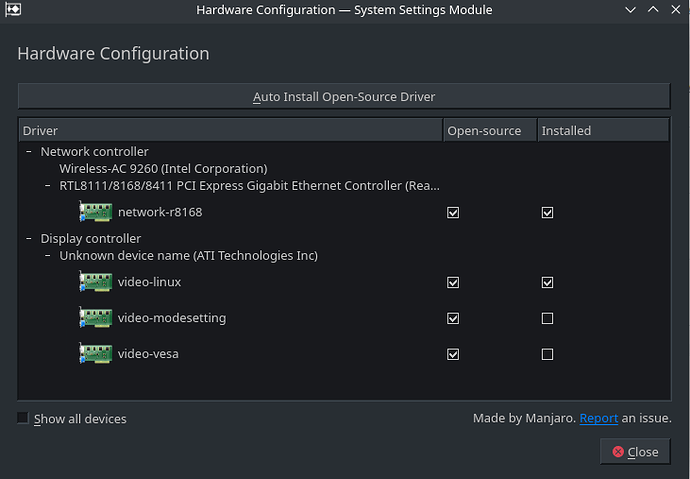 I've tried various guides on how to install amd proprietary drivers, but none of them were specific to my gpu and they either have not worked or in one instance it got my system stuck in a boot-loop and I had to rollback from the tty.
I am new to using linux for gaming so I apologize if this turns out to be an easy question, but I am very eager to learn. I am using a AMD Ryzen 5 2600 CPU, an Asus TUF gaming X570-PLUS motherboard, and I am on linux kernel 5.16.7-1.