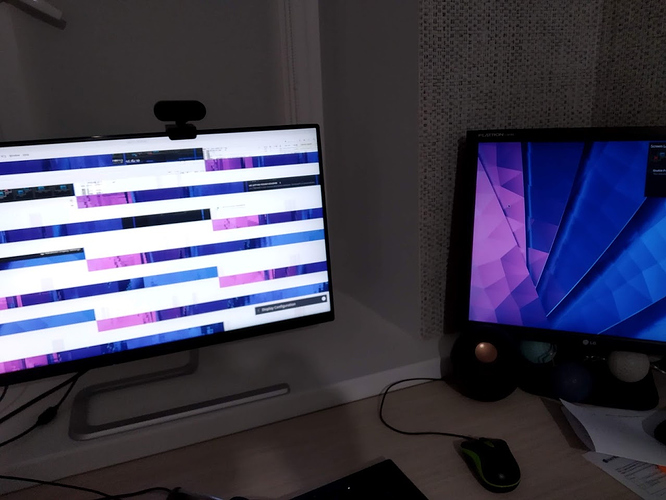 Hi.
I told this problem in kde bugs.kde.org, but they answered this is problem not own their and this bug have developer video driver.
My problem:
When I connect second monitor (right side on photo) my first monitor is cutting (left side on photo). It can fix after change mode connection from "extend to right" to any another mode and return on "extend to right" . But it is not normal.
Can you help me what I must do or how I can connection with developer driver video-linux for inform about this.This text will be hidden.
    My video card is radeon r7 240/340
    Operating System: Manjaro Linux
    KDE Plasma Version: 5.20.3
    KDE Frameworks Version: 5.76.0
    Qt Version: 5.15.1
    Kernel Version: 5.4.77-1-MANJARO
    OS Type: 64-bit
    Processors: 16 × AMD Ryzen 7 3700X 8-Core Processor
    Memory: 15,6 GiB of RAM
    Graphics Processor: AMD OLAND