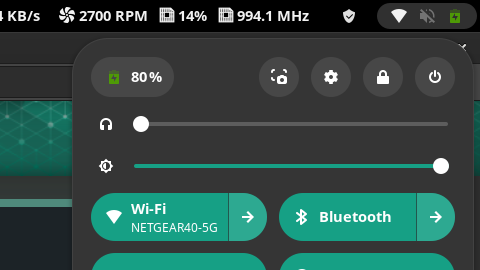 Recent Manjaro user, and while this has affected every other distro I tried, I thought I'd see what the Manjaro community made of this.
For some reason Gnome/whatever is underneath has decided that my laptop (ASUS UX363) speakers are headphones: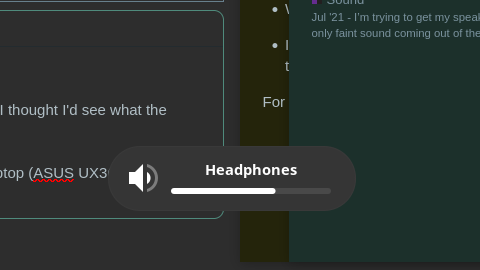 On first install/live test on Manjaro (https://download.manjaro.org/gnome/22.1.3/manjaro-gnome-22.1.3-230529-linux61.iso) it detected them properly, which made me commit to a full install, then after letting Manjaro upgrade itself, it decided that the laptop speakers were headphones.
This is so far only manifesting itself with the icon being wrong, but I wonder if there is something more fundamental wrong here.
Its an intel i7-1165G7 chipset so I wonder if something has gone awry between kernel or gnome versions?
If someone could direct me to how to diagnose this, I would be very happy!