Greetings! I am one of the renegades of the last KDE update, and I finally upgraded my second computer (my other one works fine with previous update 22/10/05).
One doubt, because I need VirtualBox (version 5.xx makes my windows vm crash unexpectedly) I'm still using Kernel 5.18; and I already noticed that I'm using an unsupported kernel.
But does anyone know if any of the LTS or new kernel version 5.19 allows virtualbox to continue working without VM/windows crashing?
@philm any suggestions?
Thanks!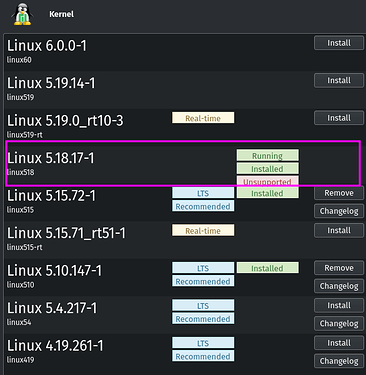 –
Edit: Thanks for the split @Yochanan