Used to buy new battery for my pretty old asus laptop.
But the battery life is horrible, 2h 50min of use with new battery.
So I did a powertop to locate what takes so much power in my system.
the most of the time "tick_sched_timer" and the two kwin_x11 processes take the most power.
How can I save my power usage in this situation?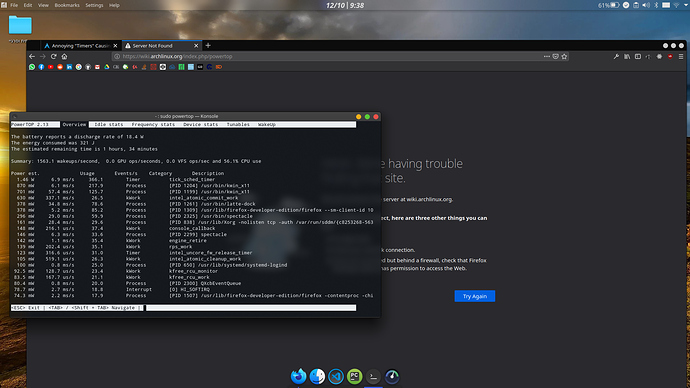 When I plug the AC on my discharge rate drops to 8W and 6h of usage.
Why do battery mode consume more power?