Hi all,
I have a new installation of latest Manjaro KDE on my home desktop. I have 4 users created on the computer, After using the system for a while, I see that my desktop theme had changed a little bit. For example, my name on the start menu option which was displayed in white foreground color turned into black color and now unreadable.I have pasted the screenshot herewith for ready reference.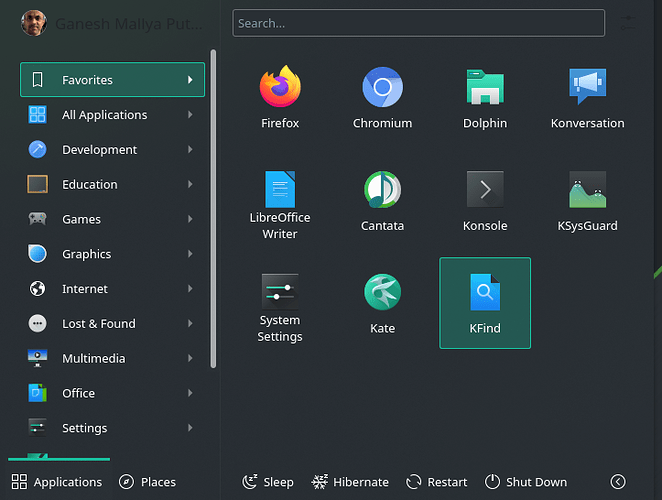 I tried changing the global themes in System Settings → Appearance. I see other themes are working fine except default Breath3. I also tried to use use desktop layout from theme option. Nothing much has changed. Some of the GTK application looks have also changed. I tried using option Configure GNOME/GTK application sty;e om system settings. But everything remained the same. I tried various options suggested in other posts in this forum, but could not fix this.
Any pointers to fix this issue, will be very helpful.
Regards
Ganesh