Tell me, please, how to install the "long-lasting" Firefox-ESR v115 instead of the usual Firefox 118 ?
Found it in AUR: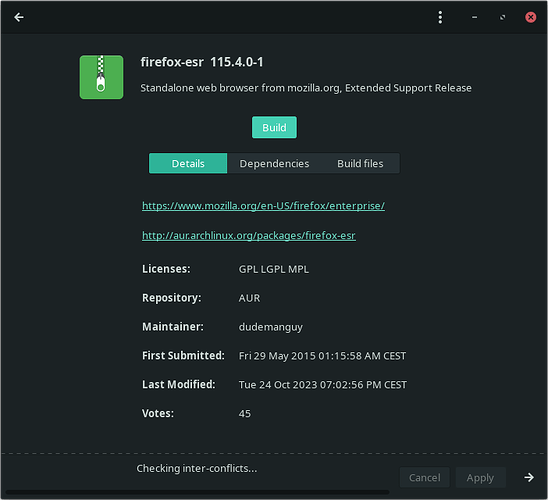 First of all, I uninstalled the preinstalled Firefox 118th, it was completed without problems.
Then I started installing ESR. But it turned out that he was not settling down, but getting ready.
Okay, I click "Build", I agree with the PGP key.
The assembly continues for quite a long time, and at the end the following error appears

Help me Firefox-ESR v.115, please!