Hi,
I keep having issue with memory on manjaro xfce where it will hit 100% and then firefox (and everything else) will crash and I often end up having to reboot. Here I am at almost 80% of memory used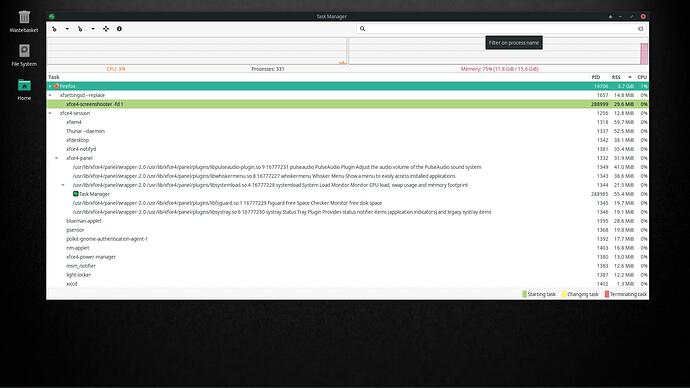 The thing is, when I check task manager, Firefox is using around 4GB of ram, and then everything else is insignificant. So what's using the other ~7GB? I'm running a plex media server under it's own user but its idle and using only 40mb of ram. Other than that, I have no clue.
I have a laptop with 32GB of ram and it sits at around 28GB available constantly and I use both of these computers the same way.
I am aware linux uses ram, but the thing is when it uses 100% ram (and it does this) everything crashes.
I don't run a swap in order to not wear out my NVMe.
LANG=C free -h
               total        used        free      shared  buff/cache   available
Mem:            15Gi        10Gi       554Mi       666Mi       4.2Gi       3.7Gi
Swap:             0B          0B          0B


And top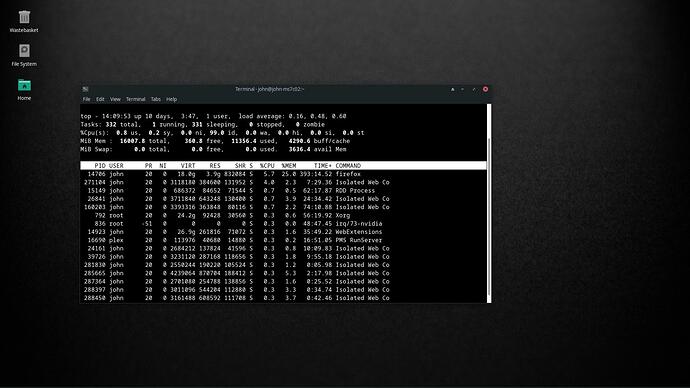 Thank you