Hello, I experience heavy screen tearing on google-chrome version 87.0.4280.66 stable.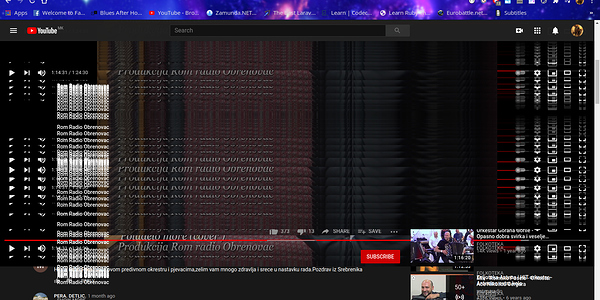 This is only happening on chrome after I resume from sleep and start scrolling. It started from version 82 I think, I report only now because I thought that it will get fixed

. I googled and tried several solutions with no avail this and this and similar stuff.
$ inxi -SGxx


  System:   Host: HELLRIDER Kernel: 5.4.77-1-MANJARO x86_64 bits: 64 compiler: gcc v: 10.2.0 Desktop: Xfce 4.14.3 
           tk: Gtk 3.24.23 wm: xfwm4 dm: LightDM Distro: Manjaro Linux 
Graphics:  Device-1: Intel Core Processor Integrated Graphics vendor: ASUSTeK driver: i915 v: kernel bus ID: 00:02.0 
           chip ID: 8086:0046 
           Device-2: NVIDIA GT216M [GeForce GT 325M] vendor: ASUSTeK driver: nvidia v: 340.108 bus ID: 01:00.0 
           chip ID: 10de:0a35 
           Device-3: IMC Networks 2M Integrated Webcam type: USB driver: uvcvideo bus ID: 1-1.2:3 chip ID: 13d3:5122 
           Display: x11 server: X.Org 1.20.9 driver: modesetting,nvidia resolution: 1600x900~60Hz s-dpi: 96 
           OpenGL: renderer: GeForce GT 325M/PCIe/SSE2 v: 3.3.0 NVIDIA 340.108 direct render: Yes 
  
I only use the nvidia graphics. These are the enabled chrome flags

So if I enable vulkan its even worse, I have managed to enable out of process rasterization but the outcome is same.
Any help is appreciated.