I want to report a conflict between fcitx and the built-in gnome keyboard layout switcher.
I suddenly started experiencing the issue described here: Gnome freezes when changing keyboard layout
This was due to me having installed the package fcitx for chinese input. When this package is installed a virtual keyboard icon would appear in the tray:

As long as this program was running, invoking the keyboard layout switcher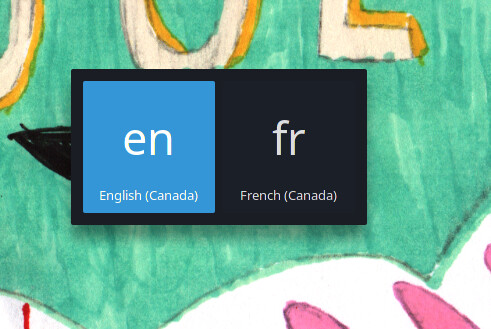 would prevent all further input (my only option was to tty out.)
Exiting the virtual keyboard beforehand let me switch layouts without issues.