Hi, yesterday I did a fresh install and my new laptop has resolution 2560x1600.
I can see all very very small and I'm trying to use the global scale in 150% but is not affecting to all the elements.
For example when I go to dolphin is almost perfect, but my Desktop is all too small, icons, texts, etc… Same in firefox and all the apps.
Dolphins has some problems for example the icons to close, minimize, etc… the title all is too small. The rest is ok with 150% scale.

And firefox for example like this: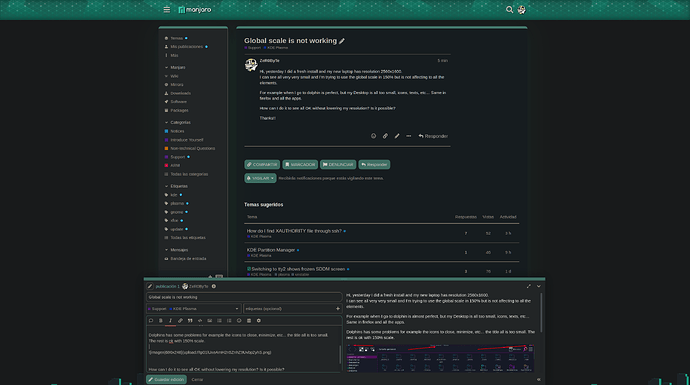 How can I do it to see all OK without lowering my resolution? Is it possible?
Thanks!!