When I play video on youtube Firefox is not visible in sound applet → applications. But I can hear sound.
When I play Spotify and start playing in Firefox, I have no sound in Firefox.
When I play from youtube on Firefox I have no sound in other applications like for example Anki that uses mpv, or SMplayer.
When I play on mpv or other I have no sound in Firefox.
The same with Chromium.
I used to was able to play sound from multiple applications at once, simultaneously and Firefox was visible in applet when it played sound.
Unfortunately installing 'manjaro-pipewire' didn't help.
I uninstalled manjaro-pulse but I can't install it again because it can't satisfy dependencies with i 'pulseaudio-bluetooth' .
Firefox is not even visible in sound applet when playing audio from youtube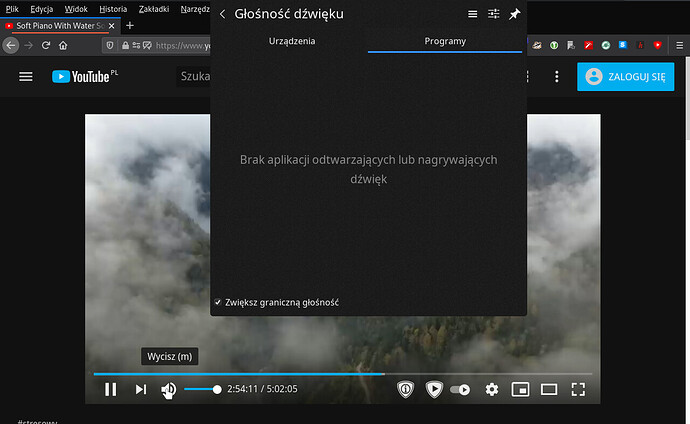 Edition:
It seems to be a problem with pulseaudio. I removed pulseaudio, deleted .config/pulse, restarted system and alsa plays all streams simultaneously. I installed pulseaudio again and it still doesn't see Firefox, as on screenshot.