Every time i reboot Manjaro I am greeted by slowness, and lo and behold: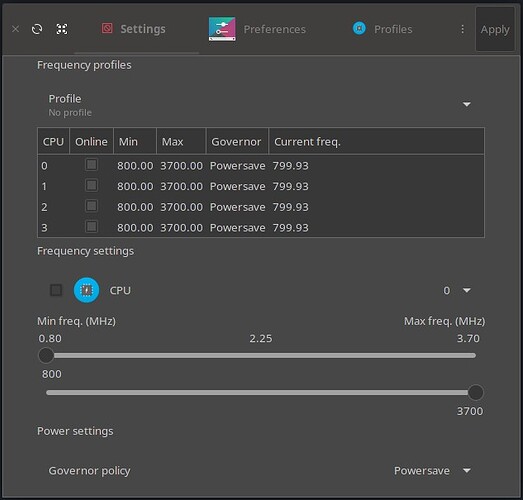 I am still not satisfied that there is a way to tell Manjaro KDE Plasma to remain in performance mode, or alter the CPU profile to any other mode than Powersave.
Tell me why I have to be a Powersave.
I know what you're going to say "don't reboot" but I have to when my system crashes or KDE Plasma hits 99% CPU or something else goes horribly wrong about once a day.