Since doing a system upgrade that occurred earlier this weekend, 5/13/2022 when I ran "pacman -Syyu", I noticed Chromium has a new/different file dialog that was not my normal/default dialog window that I was used to. At first I didn't mind it as it looked like a normal file browsing GUI and so I tried to save a downloading file to a storage volume outside of the default download folder, Chromium would not save the file it would not start the download and nothing was downloading in the "download manager" page of Chromium. If I save the downloading file to the default folder of Chromium's setting, it will start the download like you would expect, but selecting any other folder destination will not download any file.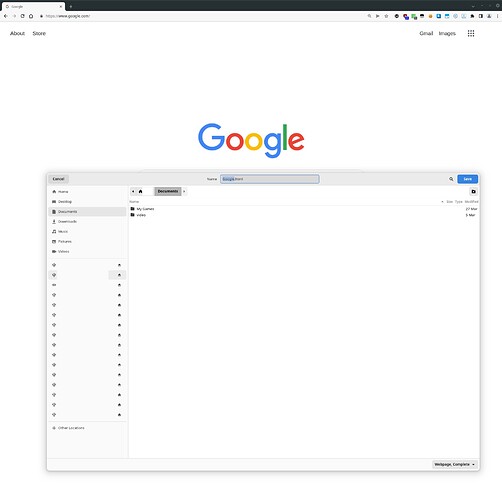 When I open up Firefox, the save/open file dialog is the file manager dialog that I am used to and I can save files to which ever folder location I have selected.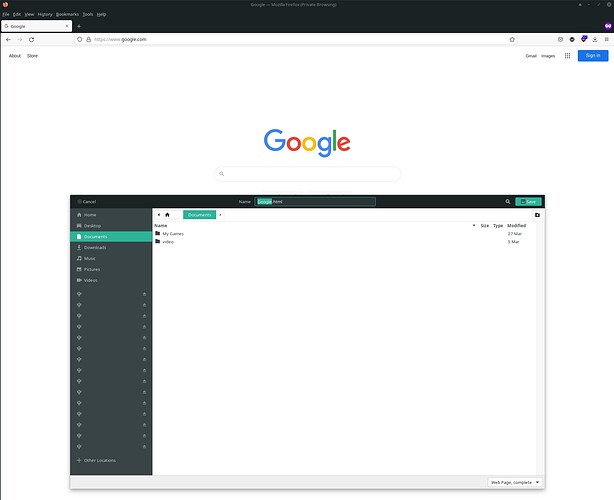 I don't stray from the default installation of any of my Linux distros I've ever installed, and this include my Manjaro install. I grabbed the Manjaro XFCE iso about 2-3 months ago and everything is the way it was from the developer's configuration of this ISO.
I tried to google search for "arch chromium download manager won't work" and found some hints that others have had issues like me in the past, there is setting "inode/directory" to the file manager I am using in this case it was set on default to "catfish file search", I tried "thunar file manager" and it didn't change anything on Chromium. There was suggestions on changing the mimeapps.list for inode/directory, that had a value of: "thunar.desktop;org.xfce.Catfish.desktop;", changing this to just "thunar.desktop" or "org.xfce.Catfish.desktop" didn't change anything, there was also a suggestion on changing the "mimeinfo.cache" for inode, again that didn't change anything.
I've read about how the file manager picker dialog, or something like that, can't be changed on QT or GTK projects such as Chromium and it is set by the "kdialog" application/program and it will do its auto detect to determine which file manager to use, at least this is how I understand it.
So my question is, how can I get back my old file dialog window for Chromium?
If that is not possible, then how can I get the current file dialog window to save to other directories if I am "stuck" with this file dialog window system.
Thank you for anyone willing to read this long post.