Hi, so here I am once again…
I have this canon printer connected to my home router,
I have already installed the manjaro-printer settings and cnijfilter2 (driver required by Canon Printers) through manjaro's package manager.
now my problem lies after printing, it says print job is already completed but there is really no response from the printer. I mean there's no printout.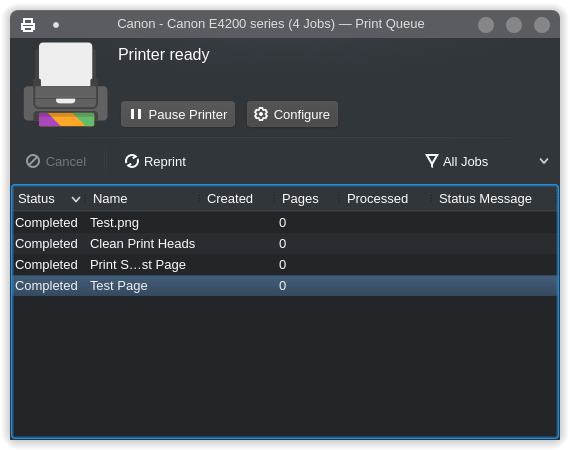 what could I be missing here?