Hi
I have been using Brave browser since last 6 months and it was working properly. After today's update
when writing anything on address bar the display gets messed up. And sometimes event the content does some weird glitches.
I am on Manjaro Gnome Stable (I have enabled brave:://flags for wayland)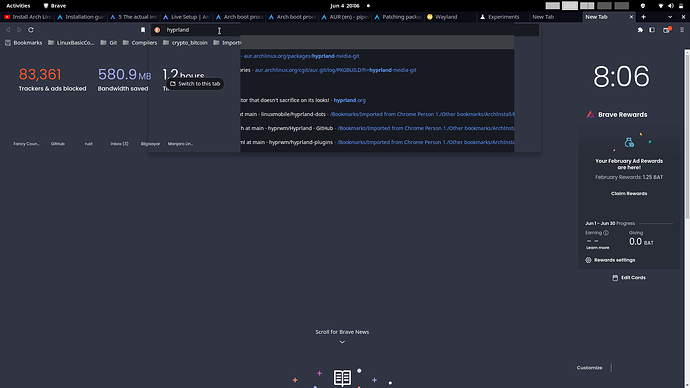 Brave version :
Version 1.52.117 Chromium: 114.0.5735.90 (Official Build) (64-bit)

I use Brave on my other computer which is on Arch, using Hyprland and it works without any problems
Any ideas how to fix this ?